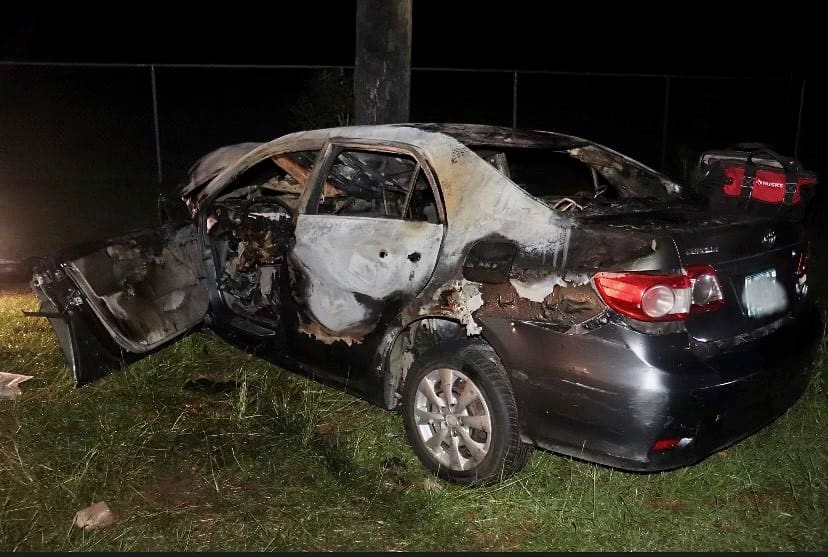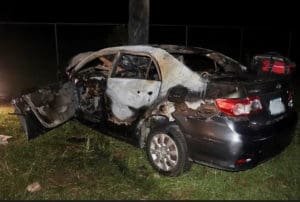 A 19-year-old St. Thomian identified as Joseph Santana of Sugar Estate died early on Sunday when the car he was driving struck a utility pole and burst into flames, the V.I. Police Department reported.
According to the VIPD report, at 1:27 a.m., Sunday, the 911 emergency call center dispatched officers to a one-vehicle accident in Estate Nazareth.
Officers arrived on the scene to find a gray 2011 Toyota Corolla in flames with the driver trapped inside, after apparently colliding into a utility pole. With assistance from the Virgin Islands Fire Service, the flames were extinguished and officers were able to remove the driver. Once extricated from the vehicle, the driver was transported to Schneider Regional Medical Center via ambulance, where he later succumbed to his injuries.
He was identified by next of kin.
The accident caused an islandwide power outage, according to the Virgin Islands Water and Power Authority.
The investigation into this vehicular accident is ongoing. Police urged anyone who may have seen what happened to call 911 or the Traffic Investigation Bureau at 340-774-2211.