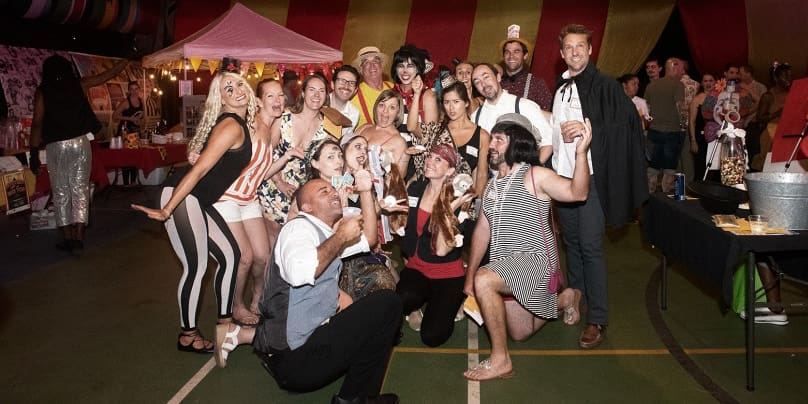 Registration is open for "Mystery in a Toga," a virtual fundraiser for My Brother's Workshop, scheduled to take place from 7 to 9 p.m. Jan. 30.
According to a news release issued by the charitable agency, the event is free to attend. Those who want to participate can register at the My Brothers Workshop website, then log in from any device at 7 p.m. Jan. 30.
"Once you register, the fun begins!" the news release announced. There will be silent auction items that can be bid on and meals that can be ordered for pickup from the My Brother's Workshop Cafe and Bakery.
People can take part in the mystery from their own homes. There will be prizes for best dressed, best sleuth, and best actors. Attendees are encouraged to dress in costume but certainly not required.
"You can totally immerse yourself in this mystery experience or come as you are for the entertainment and fun," the news release said. "Get your bubble together for a fun evening of partying in your pod."
It will be a night of mystery and mayhem in ancient Rome. In previous years the themes for the MBW fundraisers have covered the Roaring '20s, the Circus and the Wild West.
All proceeds from the event go towards furthering the mission of My Brother's Workshop. More information about the event and the organization are online here.
Sponsors include HMRT, Cruzan, CC1 Virgin Islands, Take it Easy VI, Calypso Realty, Caribbean Risk Group, Kellerhals Ferguson Kroblin, PLLC, St. Thomas Reformed Church, Seas the Day Charters and Captain Bryan and Art Uncorked.
Anyone who wants to become a sponsor or donate items for the silent and live auctions for the event can send email to to communications@mybrothersworkshop.org​.
My Brother's Workshop is a non-profit Virgin Islands charitable corporation organized to provide hope, faith, and purpose to at-risk and high-risk young people in the USVI by offering mentoring, mental health counseling, paid job training, education, and job placement.