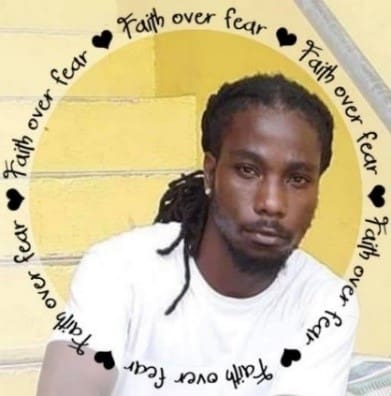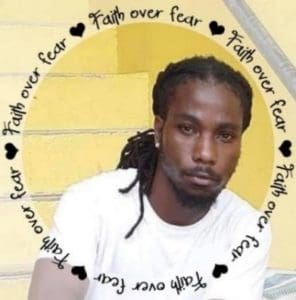 Jahmandi IJaha Johnathan Simon, affectionately known as "Mandi" or "KUNTA 3X," was born on July 11, 1995, on St. Croix, United States Virgin Islands.
Left to mourn are his parents: Julet Davis and Antonio Simon of Frederiksted; his stepfather, Joseph Bruce, better-known as "Featha."
Mandi was preceded in death by his brother Jahkeem Simon.
Jah-Mandi was the loving father to his only son, Ijaha Mighty Simon, 2 years old.
He is survived by his brothers: Jahamon Bruce and Jahzion Bruce; sisters: Jahnyra Bruce, Jahilet Bruce and Irea Bruce; companion, Rashida Serrano; niece, Tekyaha Davis; nephews: Jahkeem and Raymon Davis; aunts: Joan Richards, Victoria, Vanessa and Rosemary Davis, Deborah Simon and Mavis Davis; uncles: Lestor Simon, Cliff Richards, Clinton "Danny" Simon, Derrick and Winston Davis, and Craig Simon; adopted aunts and uncles: Sade, Chennel, Chanice and Semaj James; cousins: Tikesha James, Jenneva, Cameron and De'Andre Richards, Avery, Paulisha Davis, David Charles, Rayquan and Joshua Davis, Jaheem and Jah-Reema Pryce, Terence James, Jordan Browne, Destinee Richards, Daniel and Dante Connell, Zhane, Rashaad, Rashawn and Johnathan Davis, Jah-Niyah Pryce and My-Lica Richards.
He is also survived by special friends: Micaiah Forde, Hewlette Warner Jr., Shakyra King, Kareem Ettienne, Holly-Ann Forde, the Milligan family, the Oversen family and Reynold Phillip.
Special thanks to the Hope Seventh-day Adventist Church family, the Home Depot family and other relatives and friends too numerous to mention.
Funeral service will be held at the Hope Seventh-day Adventist Church at No. 5 Mon Bijou. The viewing and tributes will begin at 10 a.m. and be followed by a funeral service at 11 a.m. on Sunday, Jan. 10. Interment will be at Kingshill Cemetery.