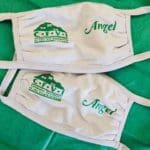 In 1990, in the aftermath of Hurricane Hugo, community members came together to create a philanthropic vehicle for lasting impact, and with a $540,000 initial donation from Ambassadors Henry and Charlotte Kimelman, the Community Foundation of the Virgin Islands was born. This December marks CFVI's 30th anniversary.
"As we celebrate the 30th anniversary of CFVI, we are so grateful to our wonderful community and nonprofit partners, our network of generous donors and our dedicated board members and staff," said CFVI President Dee Baecher-Brown, who joined the organization in 1995.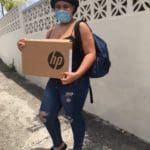 Since its establishment, CFVI has given away more than 87 times the amount of that first donation from the Kimelmans – $47 million to be exact – including $43.9 million in direct grants and funded services and $3.1 million in scholarships benefiting Virgin Islands residents. Grants have supported and expanded early childhood education, services for vulnerable populations, environmental and marine recovery and resilience, health, trauma intervention and recovery and a variety of essential initiatives contributing to the well-being of residents.
Today, with assets of $18 million, CFVI is committed to meeting the long-term needs of the community. With a full-time professional staff of six and 14 volunteer board members, the foundation provides administrative oversight to more than 150 named funds and programs.
"It has been 30 years of living, listening and learning, challenges, celebrations and expansion," said Baecher-Brown. "Through hurricanes, a global pandemic and everything in between, the foundation has been honored to serve as a trusted link between philanthropic dollars and impact-driven nonprofits and initiatives in the territory. This has been our mission since day one. As we joyfully acknowledge this milestone, we continue to build forward in love and appreciation for our Virgin Islands."
To support the work of CFVI, donations can be made at http://cfvi.co/AngelDonation.