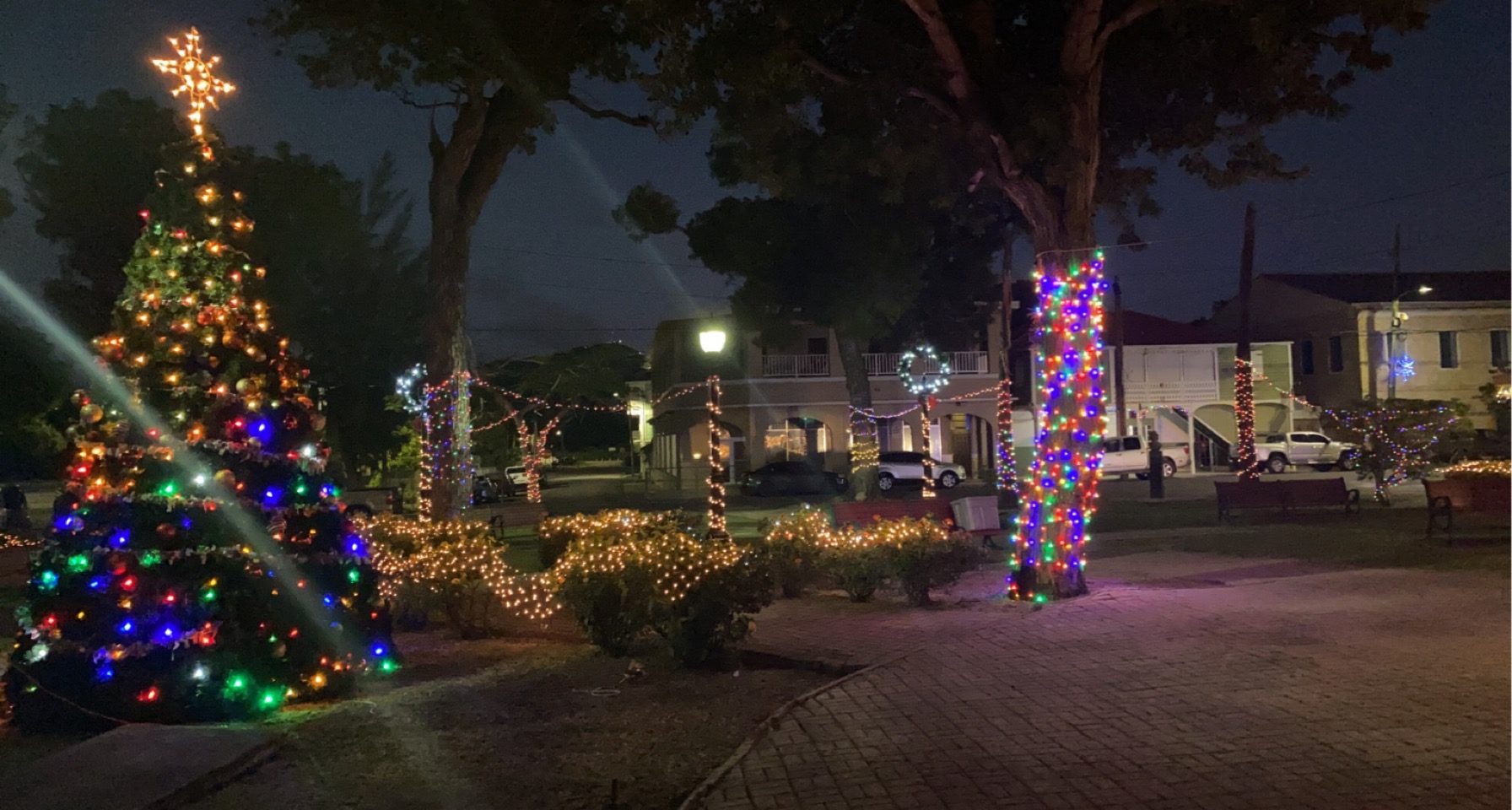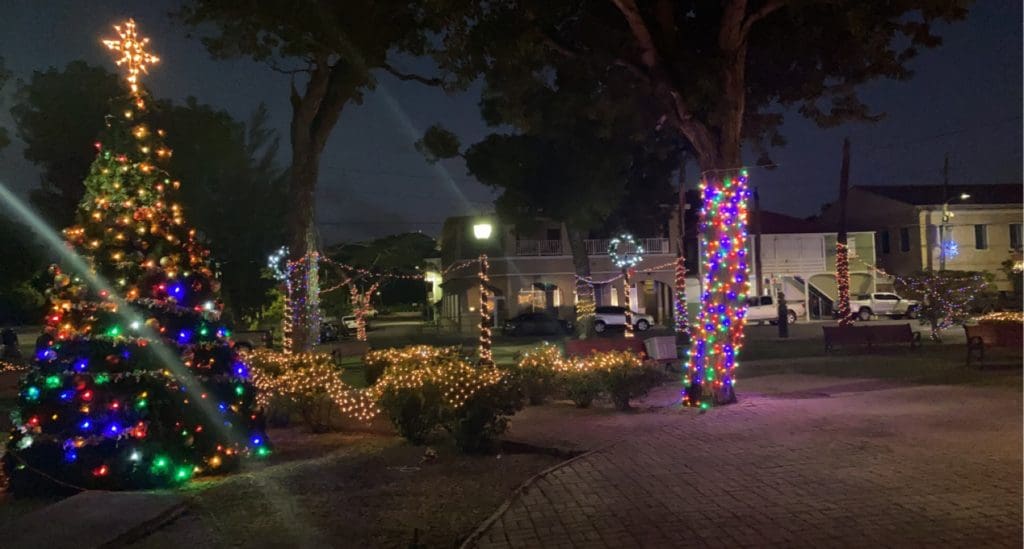 Frederiksted's Buddhoe Park was all aglow Wednesday night for the Frederiksted Festival of Lights Christmas Tree Lighting and Drive-Thru Candy Giveaway. The drive-thru event took place from 6 p.m. to 8 p.m., at which candy and Christmas cheer were distributed to young children who came by to admire the lights.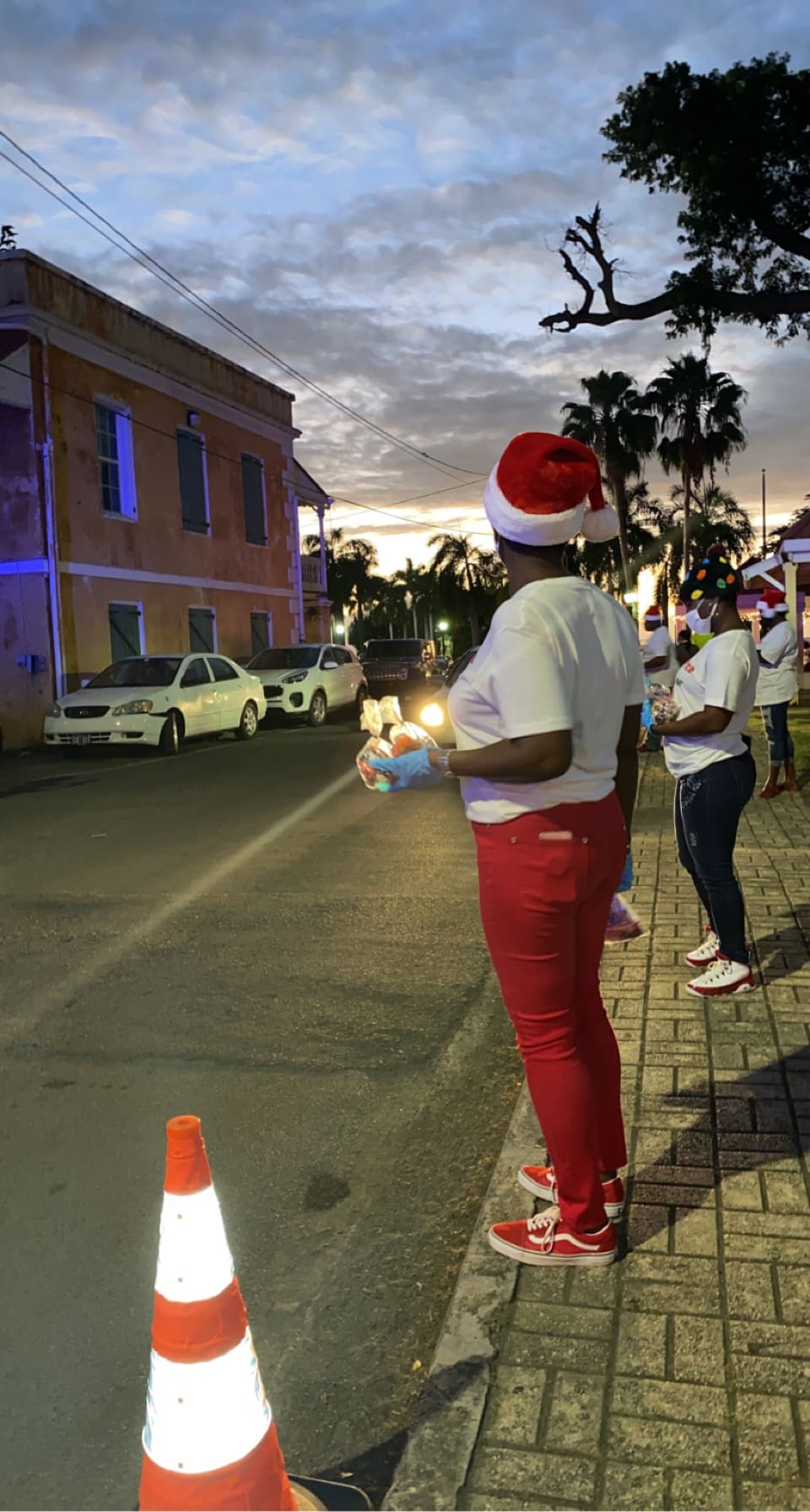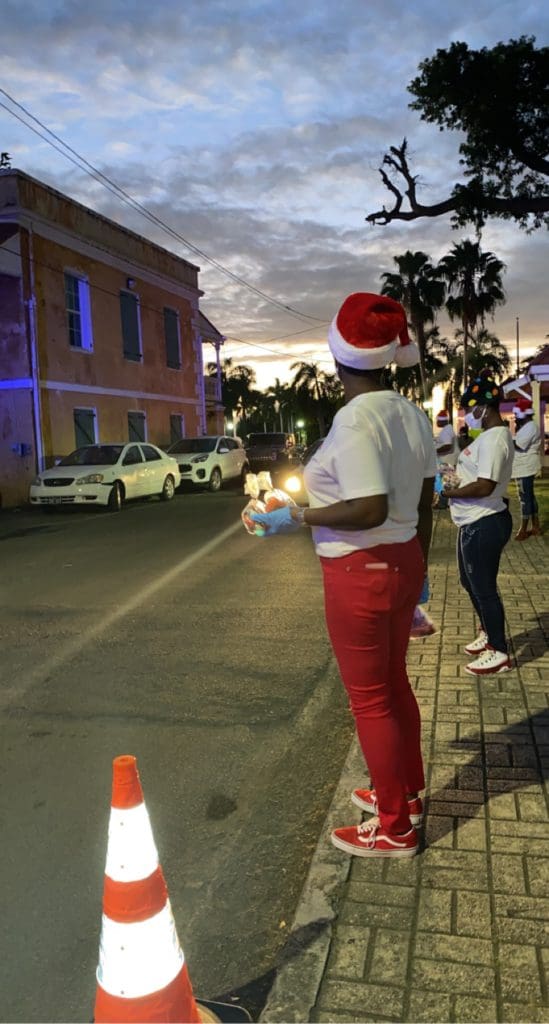 One of the event's organizers Emile A. Henderson III said, "What we wanted to do was really bring Christmas to the town of Frederiksted, primarily to the children of Frederiksted. We have had a rough year and pretty much Frederiksted always has a rough year, even more with the pandemic going on."
After the team of volunteers completed their decorating on Saturday, Dec. 19, they noted the positive feedback from a family strolling through the park and instantly knew they had to do more.
"We knew that we had hit our mission. A lot of us in the community got together and worked together with other organizations and decided this is what we were going to do," Henderson said.
With the success of the Frederiksted Festival of Lights, the volunteers plan to bring back more positive activity to the town of Frederiksted in the future.
"As a community, we can work together, and we can do a lot and can accomplish a lot and I don't just want to just talk; I want action," Henderson said.
Some of the event's sponsors included Rise Caribbean, Sandcastle on the Beach, Addison Christian, Nathania Bates, Esq., Norman Edwards Jr., Daren Stevens, Senator Kurt Vialet, Plaza Extra East, Plaza Extra West, Marlene Henderson, Emile Henderson, Esq., Yvette Ross-Edwards, P.C., V.I. Department of Sports, Parks and Recreation, Rev. Dr. Jeremy B. Francis and Ray Harris.