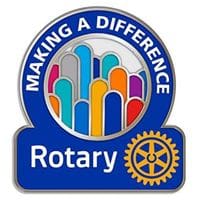 The Rotary Club of St. Thomas selected three lucky winners from a pool of several thousand on Friday afternoon to conclude its 2020 Scholarship Fundraising Raffle. Club members began selling raffle booklets throughout the community in early 2019 but extended the drawing deadline due to setbacks caused by the COVID-19 virus.
The three recipients were drawn by Club President Barbara Petersen on Friday, Dec. 18, at the offices of My Brothers Workshop and broadcast live on social media. https://fb.watch/2wDaEQz08c/
The winners were Claudia LaBorde, Eugenia Belmonte and Annette Zachman. Raffle prizes included a roundtrip for two to the New Orleans Jazz Festival, an Alaskan Cruise or a National Geographic Expedition to Moorish Spain.
All proceeds received from the raffle will benefit the Club's Scholarship Fund. The Rotary Club of St. Thomas Foundation is a 501©3 nonprofit.