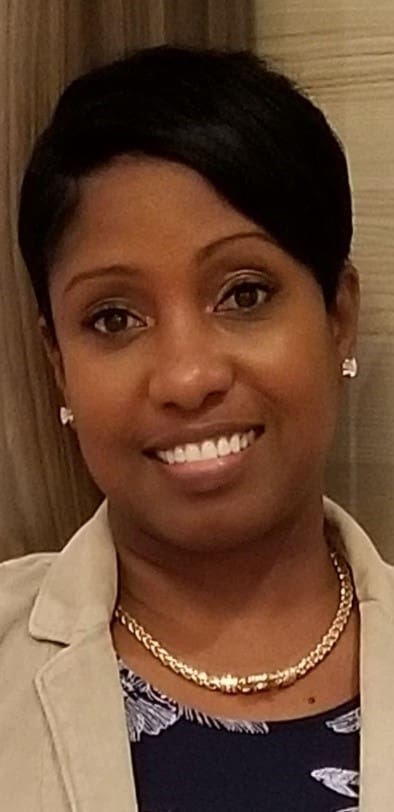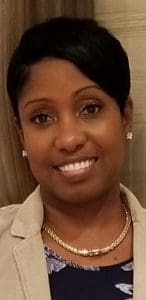 The family of Melinda M. Charles, also known as Melinda M. Rawlins (age 46) is saddened to announce her passing on Monday, Dec. 14, on St. Croix after taking ill earlier this year.
Melinda M. Rawlins was born on St. Croix. She was the third child born to Clinton and Monica T. Rawlins of Trinidad. Melinda graduated from St. Croix Central High School (1992). After working for several years at Golden Rock Pharmacy, Melinda enlisted with the Virgin Islands Army National Guard in 2000 and began her military career with the 661st Military Police (MP) Company serving as a military police/ corrections officer. After serving 11 years and two deployments [Cuba and Kosovo] with the MP unit, Melinda transferred to the Joint Force Headquarters Unit in November 2012.
She achieved the military rank of chief warrant officer two. At the time of her passing, Melinda was assigned as an M-day human resource officer for the Virgin Islands Army National Guard, and she was employed as a full-time dual status technician, human resource specialist within the G-1 Directorate, Officer Branch Section.
Melinda was preceded in death by her parents. Melinda is survived by her husband and soulmate, Earl Charles; son, Nelson Jorge Leonardo; daughter, LeSandra Guzman; grandson, Azai Leonardo; stepmother, Hyacinth Charles; stepchildren: Anthony Charles (spouse Danielle Charles), Tevin Charles and Anissa Charles; sisters: Charmaine Rawlins and Christina Rawlins Henry; brothers: Collins and Neil Rawlins; and stepbrothers and stepsisters: Valencia "Tricia" Thomas, Tamara Charles, Yaisha Charles, Oswald Thomas and Winston Charles Sr.;
She is also survived by nieces and nephews: Shamelle Morton (special niece), Christopher Jameel Hakim Smith, Antonio Rawlins, Staffany Rawlins, Janay Rawlins, Joelle Rawlins, Brandon and Isabella Lembke, Jack Anderson, Alyssa Drengson, N'Kosi and N'Koya Bermudez, Kaleigha Henry, DeQuan and Akeibo Bondieumaitre, Damani Pinder, Tyrique Guadalupe and Mekhi Brown; brothers-in-law: Elvis Charles, Shern "Zion" Maynard and Kenya Henry; and sisters-in-law: Zina Rawlins, Barbara McCormick Rawlins, Doreen Cummings, Ammarette Elliott, Attorney Patricia Welcome and Erica Charles.
Other survivors include special friends: Verna Walcott, Lorelie Clarke, Candist "Candy" Elliot, Marianna Stanislas, Brenda "Kaprecia" Sales-Belardo; Jovani Peter, SSG (Ret) Michael Joseph, Luis Encarnacion, Ofari Benjamin, Jessica Cornelius, Ava Shulterbrandt and Elvere Bradshaw; Virgin Islands National Guard family; godmother, Lucille Maynard; neighbors: Hasheem and Telsalda Josiah and Ann Wilkins; and many dear friends, family, nieces and nephews too numerous to mention.
Melinda was a bright light in the lives of her family, friends and coworkers. A full military service is scheduled for 10 a.m., Dec. 23, at City of Refuge Worship Center, 303 Barren Spot, St. Croix, U. S. Virgin Islands.
COVID-19 precautions, including masks and social distancing, will be required and adhered to.