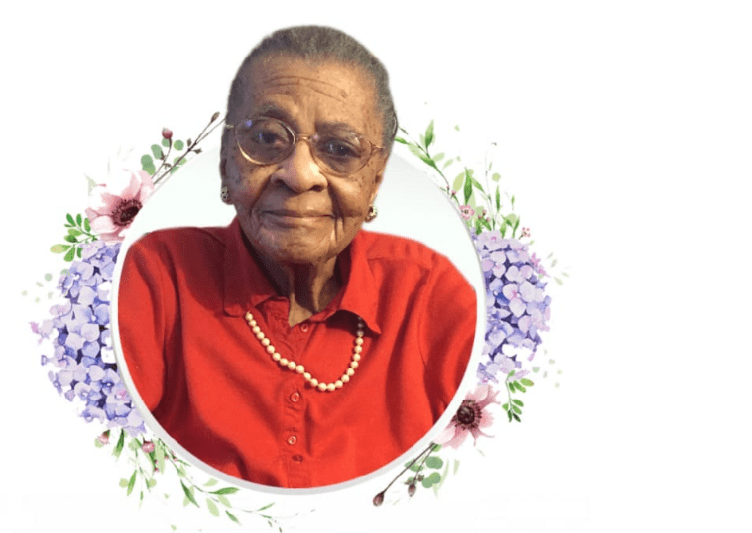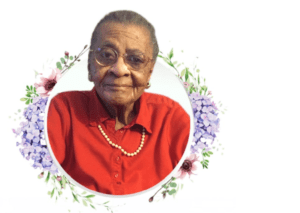 Marie Magdeline BeGraff passed away on Dec. 4, in Rockville, Md., at the age of 101 years.
She was born on March 11, 1919, in Christiansted, St. Croix, to the late Theresa and Christian BeGraff Sr.
She is preceded in death by six siblings: Jerome and Valderia James, Edna Hills Boston, Viola BeGraff Holley, Christian BeGraff Jr. and Desiree BeGraff. She is survived by her sister, Ilma Adams.
She was a devoted and passionate Catholic and attended the Holy Cross Church and St. Mary's Catholic School in Christiansted. Her devoted Catholic upbringing with Sunday Masses, praying the Rosary and Novenas continued throughout her life. During the latter part of her life and after relocating to Maryland, she continued her Catholic faith at the St. Elizabeth Catholic Church in Rockville, Md.
Marie was the beloved mother of Lowell Dyer and Coleen Hodge, and mother-in-law to Kathleen Hill Dyer. She is also survived by her devoted grandchildren: Bernard Dyer Sr. (wife Avanelle), Gregory Dyer, Christine Dyer Stanfill, Neal Carrington, Erin Brathwaite (husband Arnold), Jamaal Carrington and Jared Carrington. She is also the cherished great-grandmother to Amber and Layla Stanfill, Aliyah and Bernard Dyer Jr., Nikolai Cupid, Austyn and Camila Carrington.
She is also survived by numerous nieces and nephews: Sylvia Brady, Marie-Louise James Benjamin, Raymond (Bobby) James, Pauline (Betty) BeGraff, Florette BeGraff, Rodell Phaire Sr., Laverne Golden (husband Mario), Ernest Phaire, and Ada, Emlyn, Irma and Kevin Adams.
She is beloved by numerous great-nieces and great-nephews: Dwight (Chucky) and Michael Brady, Raymond, Desiree, Shonda and Kevin James, Elizabeth Thurland, Kevin Petersen, Inslee Carroll Jr., Irmalee Anderson, Rodell Jr. and Siobhan Phaire, Altina Phaire Bernikow MD, Ronni Moorhead Sr., Mario Jr., Desiree, Lamar and Daren Golden, and Johann, Michael, Marjorie, Yvonne, Gloria and Linda Benjamin.
Other survivors include several cherished friends and loved ones: Daphne Andrews, Virgil Audain, Geraine and Norman Armstrong Sr. MD, Marilynn Bartlett, Lucinda Benjamin, Reinaldo Bermudez, Lisarose Bough, Anna Brewster, Matilda Brignoni, Lorraine Cadet, Doreen Chesterfield, G. Elaine Chow, Mildred deChabert, Rachel Drummond, Verna Garcia, Maria Grigg, Suzette Bough James, Karla Jaundoo, Gloria Joseph, Cheryl King, Gwendolyn Knight, Titus Lenhardt, Lydia Lockhart, Cindy Lopez, Elaine Lynton, Audrey Plaskett, Kea Rawls, Joy Robinson and  Jose Santiago, along with the Carrington, Krause, Hansen, Vivican, Moore, Krieger, Gibbs, Benjamin, O'Reilly, Brady, Hillside and Sion Farm families.
Marie leaves a lasting imprint on all who knew her. She will be laid to rest at 10 a.m. on Dec. 29, in a funeral service at the Holy Cross Church with internment following at the Christiansted cemetery. Funeral arrangements are being managed by the James Funeral Home, Christiansted, St. Croix. May she rest in eternal peace.
The family respectfully requests that attendees wear a face mask and adhere to the social distancing requirements. Attendance is limited to 50 persons.