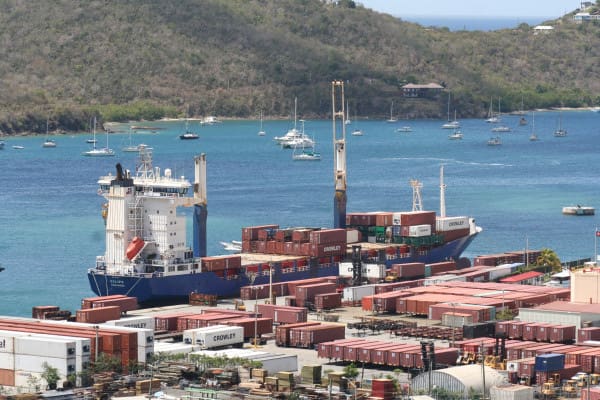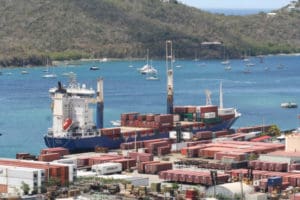 A new condition has been placed on a federal ruling that will allow the Virgin Islands government to resume collecting excise tax as of Jan. 1, 2021.
In a filing entered in St. Thomas District Court on Thursday, District Court Judge Robert Molloy said he modified the ruling made on Wednesday after taking a closer look at an October decision from a federal appeals court.
The October ruling by the U.S. Appeals Court for the 3rd Circuit set the rules for lifting a 2018 injunction that stopped the Internal Revenue Bureau from collecting taxes on imported goods. At a hearing held on Wednesday, and after hearing testimony from an IRB official working in the excise tax division, the judge accepted the government's revisions to the tax collecting system.
At the hearing's end, the judge told the government's legal counsel the full excise tax system was reinstated for both imports and exports on a 30-day trial basis.
That was one of the provisions set by the 3rd Circuit. But in Thursday's modified ruling, Molloy said there was one more step that had to be met.
When former District Court Judge Curtis Gomez declared the tax assessment system unfair, he cited evidence presented by a lawyer representing the plaintiff in the case, Reefco Services Inc.
Attorney Taylor Stickland convinced the court that excise taxes were being applied to importers, but they were not being applied to local manufacturers who were exporting products.
In order to restore the tax system, the V.I. government was "enjoined from collecting taxes …" until the court received evidence that goods from local manufacturers were subject to the same assessment, filing and collection process, Molloy said.
For that reason, the Dec. 9 order for a full and temporary reinstatement was vacated. In the modified order, taxes on imports will wait a while longer. "The GVI remains enjoined from assessing and collecting the excise tax against importers," the judge said.
As the new year begins, tax assessment, filing and collection are allowed on local manufacturers only. "… the GVI shall be permitted to proceed with its plan to begin assessing and collecting the excise tax effective January 1, 2021, but only against Virgin Islands manufacturers," Molloy said.
The Feb. 3 hearing date remains.