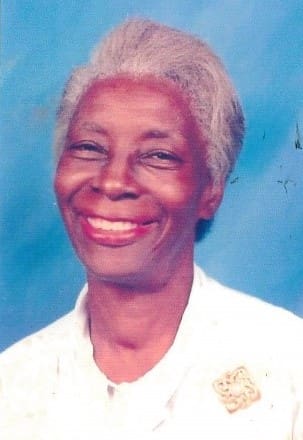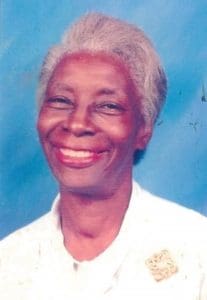 Griselda Hewitt-Pender, also known as "Mrs. Pender," of Estate Rattan died on Friday, Nov. 27. She was 88 years old.
She is survived by her children: Ednamae Billings, Anna Maitland, Rosemarie Gonzalez, Joycelyn Schuster, Magdalyn Quinton, Ashley Quinton, Jessica Philgence, Dirk Schuster and Yvette Brotzman; and grandchildren: Melvin Billings Jr., Monica Isaac, Marvin Billings, Carima Graham, Vernan Billings, Rodney Billings, Daniel Billings, Colette Billings, Verna Billings, Tanesha Billings, Salima Griere, Obdul Maitland, Ayanna Maitland, Michele Nico, Richard Gonzalez, Luis Gonzalez and Robert Gonzalez.
She is also survived by more grandchildren: Renee Schuster, Dwayne Howell, Orise Woznik, Marice Quinton, Shauna Mobley, Tamu Quinton, Benjamin Quinton, Tasha Greene, Ashley Quinton Jr., Jose A. Rodriguez, Joshua A. Rodriguez, Shainna Bey, Michael Brotzman and Tiffany Brotzman.
Other survivors include 71 great-grandchildren; 19 great-great-grandchildren; 3 great-great-great-grandchildren; sisters: Janice Hewitt-Schraeder and Almira Hewitt-Harris; brother, Abraham Hewitt; as well as other relatives and friends too numerous to mention.
A viewing will be held at 9 a.m. followed by a funeral service at 10 a.m., Friday, Dec. 18, at James Memorial Funeral Home Chapel. Private interment will follow.