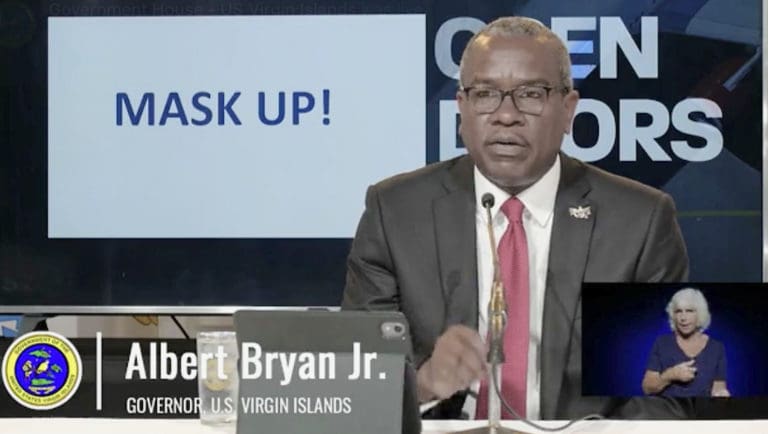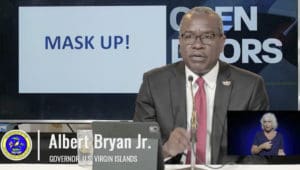 Governor Albert Bryan Jr. has asked the 33rd Legislature to take up his request during their Special Session on Tuesday, Dec. 8, to extend the State of Emergency until Feb. 6, 2021.
The current State of Emergency expires on Dec. 8.
"Given that the USVI is a major travel destination, it is not immune to COVID-19 spread from external sources and from places that have a higher risk profile. The territory will remain at risk as long as this virus remains rampant throughout the U.S. and the world," Gov. Bryan wrote in his transmittal letter to Senate President Novelle Francis Jr.
Bryan also included a detailed and itemized plan of action for going forward as well as an extensive list of the actions the Bryan/Roach Administration has taken since the State of Emergency went into effect in March.
As of Nov. 30, in the U.S.V.I., 28,658 persons have been tested for COVID-19, with 1,550 testing positive and 27,028 persons testing negative. Of those persons testing positive, 1,493 have recovered, and there have been 23 fatalities.