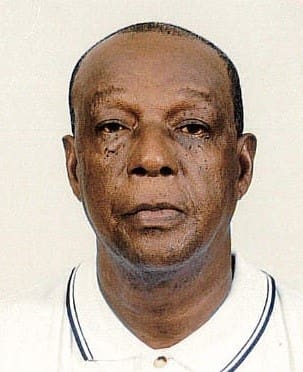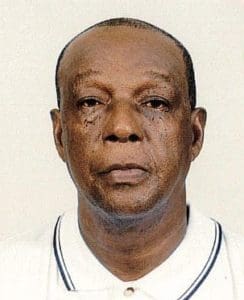 John Joseph Hodge, also known as "Simon," of Estate Cane died on Nov. 15. He was 71 years old.
He is survived by his companion, Malina Oscar; mother, Venus Hodges; father, Anthony Ryan; daughters: Vilma Samantha Hodge (Fla.), Natalie Melissa Neal (Fla.), Katrina Hodge (Fla.); stepdaughter, Sherlene Oscar (St. Croix); grandchildren: Kendre Winston Patience and Nathonya Faith Hodge; sister, Margret Francis (Antigua); brother, Prince Francis (Montserrat); and nieces: Adella Francis (Nevis), Andrea Francis and others too numerous to mention.
He is also survived by nephews: Steve Cheryl (Antigua), Avonnel Watson (Antigua) and Wayne Watson (Antigua); son-in-law, Artis Neal; special friends: Dr. Gardiner and staff, Matthew Cazaubon, Vita, Cecilia, Hunt, Cania, Papa, Colombus, Augustin, Sylvester, Robert, Etienne, DJ Original, Cynthia, Andrina, Benjamin Pratt (Atlanta), DJ Sadoo, DJ Titus, Newwella (N.Y.), Kendel, Bebin, Esma, Wally and Leona; as well as other relatives and friends too numerous to mention.
The funeral service will be held on Saturday, Dec. 5, at Calvary Baptist Church. A viewing will begin at 9:30 a.m. followed by the service at 10 a.m. Interment will be at Kingshill Cemetery.
The family respectfully requests that attendees wear a face mask and adhere to the social distancing requirements.