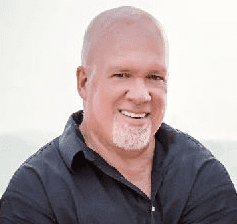 March 1960 – November 26, 2020
Amazing husband, father, friend and respected Virgin Islands attorney, Michael Sanford, 60, passed away peacefully with his family at his bedside in his mountain home in Canmore, Canada. Mike fought hard after being diagnosed with stage 4 neuroendocrine pancreatic cancer in March 2020. He underwent aggressive chemotherapy at the Tom Baker Cancer Center, and, due to the pandemic, he was fortunate to have his family home with him throughout treatment.
Mike is survived by his wife of 18 years, Kim; their children: Lake and Adele; his two grown children: Pierce and Owen; mother, Jeannette Sanford; brother, Dan; nephew, Travis; and niece, Meghan.
Mike was born in Ithaca, N.Y., and grew up in Bucks County, Penn. He graduated from Middlebury College in 1982 and the University of Pittsburgh with his law degree in 1986. He graduated at the top of his class and was recruited out of law school to the U.S. Virgin Islands, where he built a successful law firm, Sanford, Amerling and Associates.
Mike's priority was his family. He was a private person who was very generous with his time. He loved to travel and be outdoors. This ultimately led him to fall in love with the Canadian Rockies after being in the Caribbean for 35 years. He spent many years sailing his 37 ft. Beneteau with his family and friends and could be seen at the gym working out most lunch hours. He loved mountain biking, downhill skiing and hiking.
Mike will be remembered by his friends and family for his dry sense of humor, strong family values, work ethic and loyalty.
Due to Covid restrictions, Mike's celebration of life will be postponed until the spring or summer of 2021. In lieu of flowers, a donation to the St. Croix Animal Shelter would be appreciated.