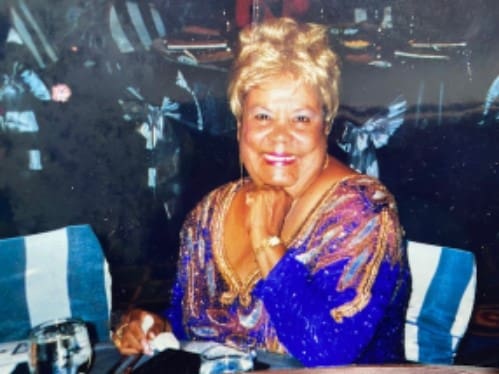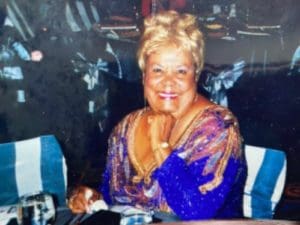 Eileen C. Jackson, better known as Ms. "J," died on Monday, Nov. 9, at the Schneider Regional Hospital and Medical Center. She was a professional public relations specialist with extensive experience in promotion, news writing, media production and advertising. For over 29 years, Ms. J's seductive voice permeated the airwaves as the renowned host of the Ms. "J" radio talk and jazz show on WSTA radio station.
Eileen Jackson was a lifelong volunteer in efforts to revitalize and improve the standards of living in the territory. She worked with several local senators from 1975 to 2002 to address the needs of the citizens of this territory from youth to senior citizens.
She was preceded in death by her daughter, Faithe Jackson.
Left to mourn her passing are her loving husband, Ishmael (Jack) Jackson; son, Ishmael Jackson Jr; granddaughter, Iyada Jackson; sister, Meredith Winston; brothers: Herman Thompson and Arnold Adams; and brothers-in-law: Alfred and Mario Jackson.
She is also survived by nieces and nephews: Charrone, Andre, Menelek and Imara Simons, Paula Flynn, Charise, Phillip, Joshua, Mya and Mia Cepero, Donovan, Tracy, Steven, Dwayne and Kimberly Adams, Zaire Adams, Mekhi Wilson, Tia, Donovan Jr. and Tinisha Adams, Destiny Adams, Sharon and Sharrone Adams, Darwin Newton Sr. and Darwin Newton Jr., Angel Joseph, Juanita Johannes, Winston Smith Sr. and Winston Smith Jr., Alvin Newton, Leona Smith, Dense and Carl O. Johannes Jr., Carol Stagger, Rhonda Johnson, and De-Ah, De'Meah, Justice, Mya and Sophia Iris.
Other survivors include godchildren: Jacqueline Bremar and Elizabeth Maynard; and special friends: Murline Lowe, Barbara Hodge (Ms. B), Sherrie Henry, Maureen and Leroy Venzen, Janet and Benson Bergin, Pauline Dawes, Edwin Stapleton, Dr. Wilbur and Joyce Callender, Betty Mann and caregiver Joan Feracho.
Final arrangements include a first viewing from 3-5 p.m., Wednesday, Nov. 18, at Turnbull's Funeral Home. A second viewing will take place at 10 a.m. and a homecoming service at 11 a.m. Thursday, Nov. 19, at Bethel Missionary Baptist Church in Smith Bay. Interment will follow at Eastern Cemetery, Smith Bay.