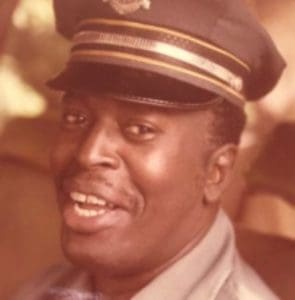 Edwin Turnbull died on Monday, Nov. 9.
He was preceded in death by his parents: Albert Turnbull and Vaneta Francis Rabsatt; brothers: Carlton Turnbull and Austin Turnbull; and sisters: Juliet Turnbull and Eugenie Turnbull.
Edwin was survived by his wife, Ealsie Lee Lewis Turnbull; brothers: Dr. Sidney Rabsatt Sr. and Rueben A. Rabsatt; sisters: Daisy Mae Rabsatt-Gordon and Eileen Rabsatt; brothers-in-law: Robert Lewis, Willie Lewis, Roosevelt Lewis and Virdell Lewis; siblings: Leota Rabsatt-Somme and Rita Rabsatt-Gordon; and sisters-in-law: Louella Smith-Rabsatt, Pauline Rabsatt, Bobbie Bryant and Betty Jo Dykes.
He also leaves to mourn a host of nieces and nephews, including but not limited to nieces: Barbara Riveria Thomas, Simona E. Rabsatt Butler and Sabrina E. Rabsatt; and nephews: Alvin Rabsatt, Rowan Martin, Sidney E. Rabsatt II and Vincent Rabsatt.
The viewing will be held at 9 a.m., Wednesday, Nov. 25, at Blyden Chapel, with services immediately following at 10 a.m. Interment will be held at noon at Eastern Cemetery, Smith Bay.
Due to the COVID-19 pandemic and public health guidance, face masks and facial coverings must be worn at all gatherings.
For the benefit of family members, supporters and well-wishers who will not be able to attend the service, live streaming will be available.