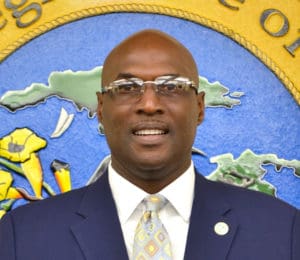 Senator Novelle E. Francis Jr. will withdraw Bill 33-0330 from consideration by the 33rd Legislature.
"I have heard and respect the concerns of the community regarding the proposed legislation," said Francis.
"Unfortunately, the merits of the bill have been drowned out by the inaccurate information on social media," the senator said. "While the wishes of the people take precedence in this matter, what has not changed is my commitment to identify revenue-generating measures that can bring much-needed stability to the Government Employees' Retirement System. There is a significant amount of revenue that is going to benefit other communities while we are on the eve of GERS insolvency on our home front."
Francis encourages the community to remain engaged in the legislative process and to use available tools and resources to form their own conclusions on proposed measures.