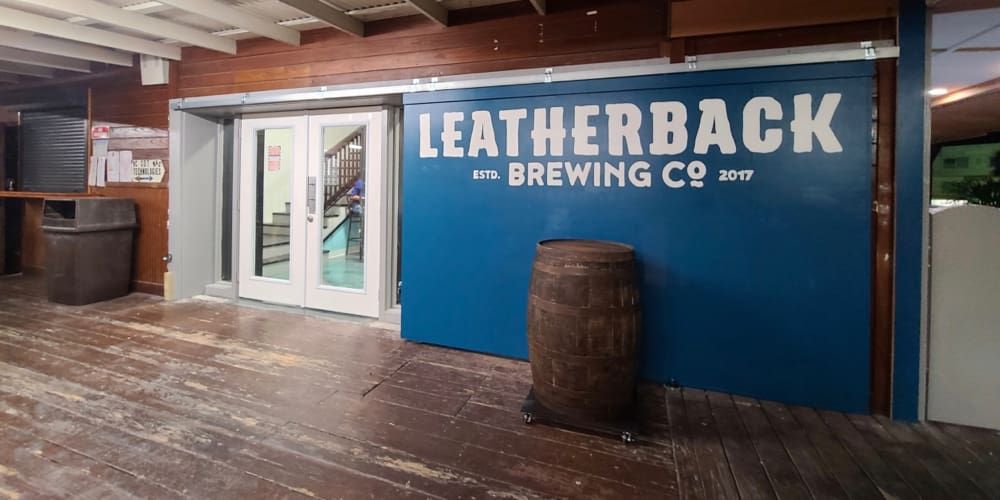 St. Croix-based Leatherback Brewing Company held a "soft opening" Friday at its new St. Thomas location, bringing craft cocktails and experimental brews to Rock City.
"Building out a St. Thomas' operation was always in our vision," said Aaron Hutchins, the managing partner and co-founder of Leatherback Brewing.
The new taproom opened with small-batch beers and artisan cocktails. In addition to its beer and cocktail options, the St. Thomas location will eventually offer in house food, with operating hours being Noon to 7 p.m.
Located across from Havensight in The Plaza, Leatherback's new space adds to both an emerging and established corner of the St. Thomas foodie scene, joining such eateries as Pizza More, Benito's Burritos, Virgin Islands Coffee Roasters and Chicken 'n Bowling.
The new space is compact yet spacious in its layout, featuring both an indoor and outdoor bar, each with 16 taps and socially distanced seating.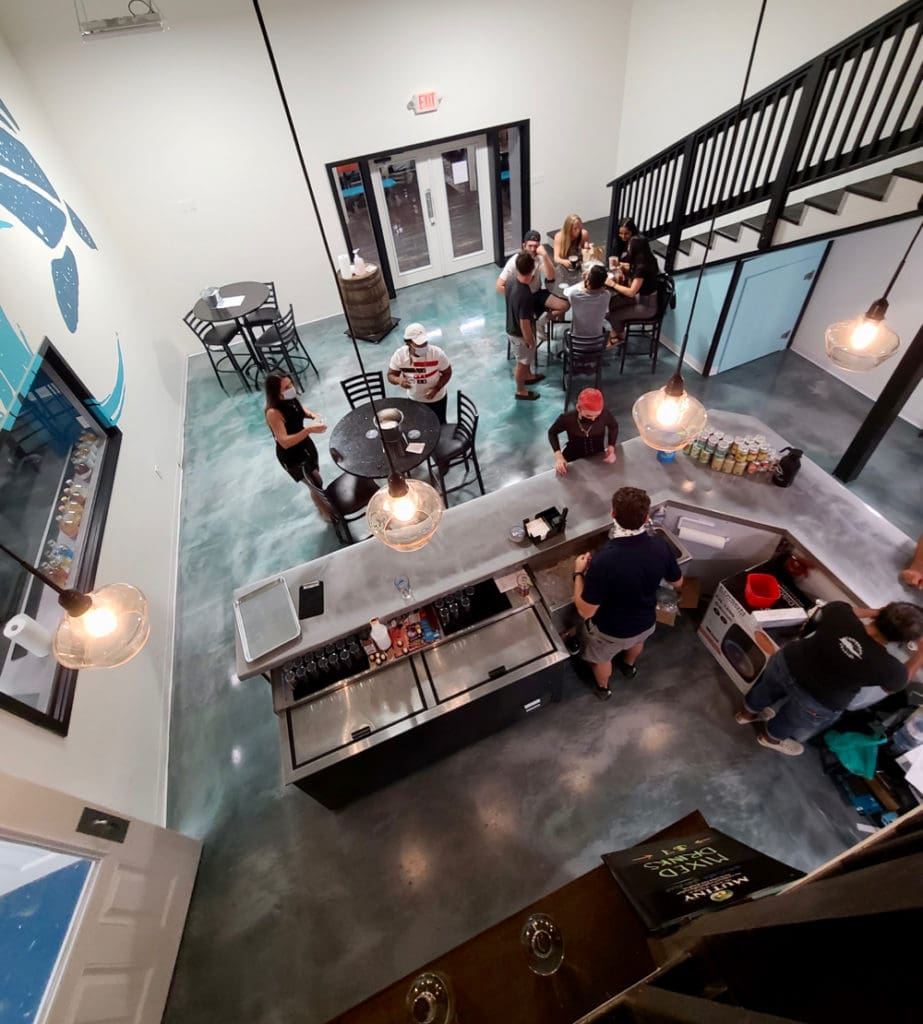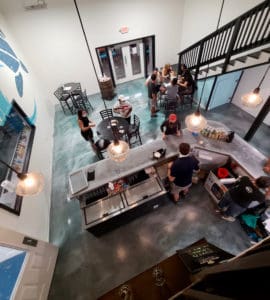 Inside, the sleek bar and ocean-foam flooring harmonize with the island-themed branding seen throughout Leatherback's line of products. The walls and entrance door are adorned with the Leatherback logo, and stairs lead to a mezzanine seating area that overlooks the brewhouse where the beer is made.
All of Leatherback's products are currently produced in St. Croix, but locals and visitors on St. Thomas will soon be able to taste Leatherback beers brewed on-site.
Leading the St. Thomas brewing operations is lead brewer Jeanine Janowski, who previously brewed for North Carolina-based Artisanal Brewing Ventures, an umbrella company of like-minded craft breweries that include Victory, Six Point Brewing and Southern Tier.
"Here at the brewery we'll have things on tap that are unique, that you won't be able to get in our cans at the grocery store," Janowski said. "We're all about the beer, environment and beer education."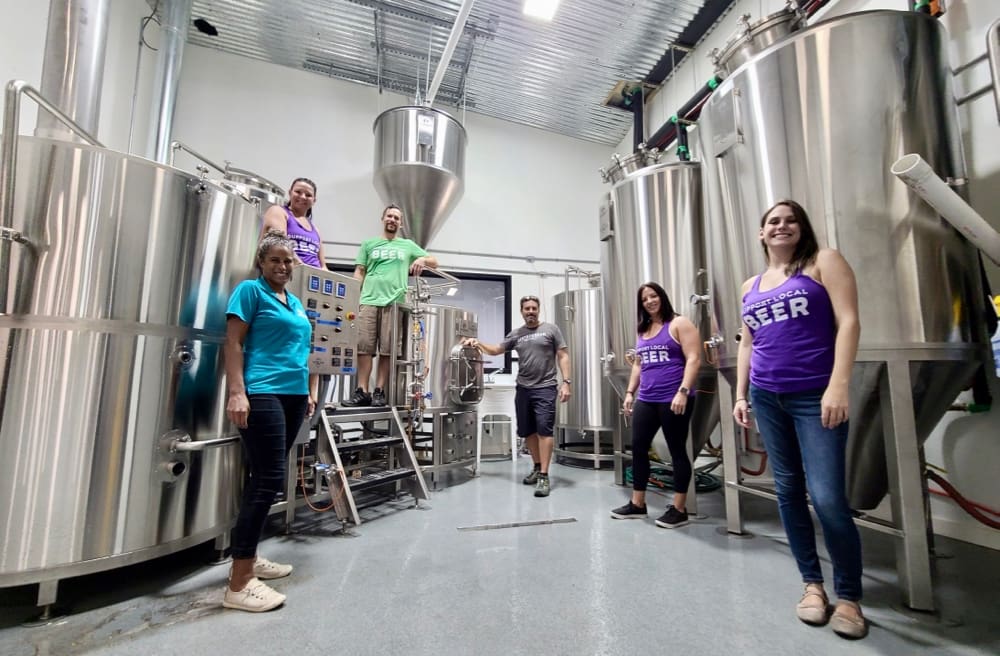 Hutchins' journey in the business of craft beer arose from his upbringing in St. Croix and his background as an environmental engineer.
"I've always been into the outdoors and environmental stewardship," said Hutchins who spent 17 years working for various environmental agencies throughout the Caribbean. "I had this sort of mid-career pause where I was contemplating what to do next and it hit me like a ton of bricks that I wanted to make beer," said Hutchins.
Hutchins founded Leatherback in 2017 with his co-managing partner Packy Gilbert, Scot McChain and John Giannopoulos of Sly Fox brewing, and opened in St. Croix in March 2018 on generator power following the hurricanes of 2017.
"Our goal is to be the leading and largest craft beer brand of the Caribbean and having a strong presence in our home market is a key part of that," said Hutchins.
According to Hutchins, the nature of craft beer has coupled well with his interest in serving the community and creating a brand that is uniquely Caribbean in the company culture, ingredients and production. Island and environmental influence can be found in all aspects of leatherbacks branding, from its namesake to its products such as the Reef Life IPA, Island Life Lager, and a new Soca Spiked Seltzer.