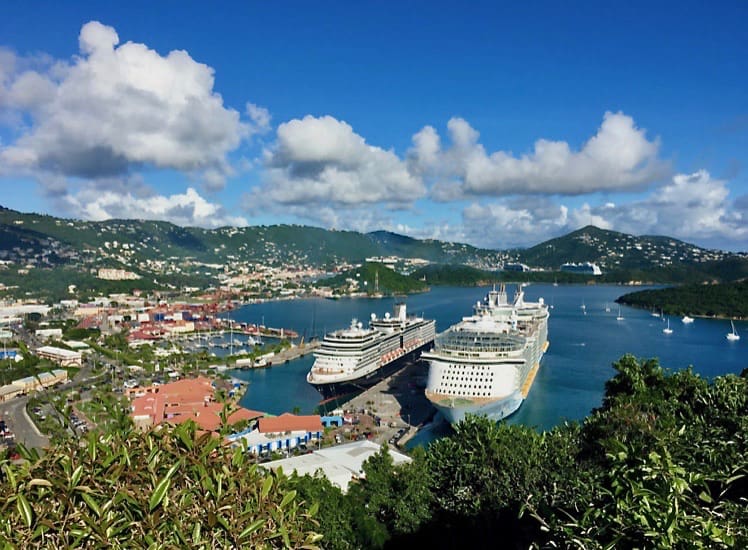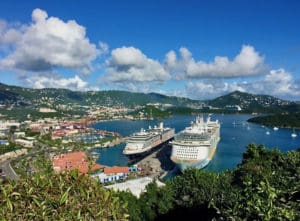 From May's submission to now and after the electoral votes, I continue to ask: what does our tourism product have to offer? In recent months, the lure from competing islands demonstrate the value of a Caribbean attraction—its culture, and overwhelmingly, they are all good compared to our presentation … Also, in a couple conversations on this subject of tourism some feel that other aspects of our government deem important to our economic viability … Of course, my answer is how; really? It seems that our understanding is overshadowed by compassion for other agencies based on personal interest versus processing what drives or what is the basis of the economy of the Virgin Islands. And so, I interject too that we are all responsible for making sure our government provides a sustainable economy on the basis of residing and voting.
So again, I am prompted to offer these continued thoughts of our tourism department, which outweighs all government agencies on the basis:
that it is our main industry for gainful economics, our survival;
that it represents productivity for its people and the environment;
that it factors a lasting relationship; and
that its drive is a constant reminder of being amongst similar, which are showcased as competition to the world.
Our current standings emulate a fever brewing and knowing to choose two options to broke it. By now, figuring how we should implement changes to determine what is our next option should have been on the agenda over the last six to nine months. Rather, choosing to sit back and chat, leave island, or do nothing has become our formula. Instead of contemplating going elsewhere, we should be in the mode of we are home.
The outcome of our depleting tourism industry determines how much monies our checks can cover, what a business projects on revenue, even how much funds our government can allot to its various agencies. Living today is challenging but doable, all over; it continues to pose and show us a piece of what is in store for down the road.
The consideration of taking from our savings or leaning on sources has exhibited itself across the board from personal to business to government. We have and still are seeing effects of change; however, there is always a silver lining, being optimistic because who grants us each day presenting possibilities—it is what do we choose.
What will be enough to have had enough?
Overall, how we reinvent, transform, or nurture what we have makes the difference on knowing it is a now effect and will always be a now to mature! The feasibility of our government, as it prepares for our daily existence, is to enhance our environment, and to keep us at a reasonable edge to lure investors. It's great to boast of a president and a vice president of historical nature, and one that previously visited our islands and is familiar. But can he take care of leading our islands; can he mandate how we maintain our livelihoods?
That can be a yes by federal means and a no for us to do our own part based on the rules. Of late, we are failing to readdress what we have (which is a beautiful set of islands grown on a rich culture): a fruitful set of people serving various entities, celebrating faith … however, we continue to be a minor voice in our community that sees and looks the other way; ask among ourselves versus talk unified to our government; why is our lack of interest knocking as a powerless people watching and waiting for … whatever? We continually walk amongst a littered look, we drive in sinking holes, we wonder how will crime be curbed … boiling down to us only shaking our heads rather than formulating a unified stand to ask our government what is the priority for our people.
The aforementioned thoughts lead me into why our appearance continually differentiates from what is advertised (savvy photos/videos) to what is the "actual" when stepping off the plane; or stopping by the littered beach close by only to drive up Veterans Drive and look across at Fort Christian, realizing how it portrays differently to the magazine or the television commercial.
Having visited many places, this is when you question the significance of a people's understanding that your word is all you have and that this one chance may be the only opportunity to consider a revisit.
Over the years, how we do business is an enlightening factor for investors. Our woes, as a result of repeated mismanagement, have influenced who is willing to take a chance on our communities that fail to take care of its own. A set of missed opportunities. Look at our availability of airline flights over time; how many hotels are there now than twenty or thirty years ago? We love to call on the storms for scarcity, or this new found "rona-teen" situation, but we need to admit and speak our truth—what are we investing in in order for investors to desire interest; and the funniest thing is that we need investments to thrive—business people know this, landlords/tenants know this, our government knows this … so why the blind eye knowing that one depends on the other?
Furloughs and layoffs and firings make a difference to any aspect of economics—the downturn of funding, or the upside as affluence. This further becomes our questions on whether we pay the electrical bill; or we prefer to grocery shop; or purchase medicine; or take a chance on a vacation wanting to overcome the dull and dreary feels yet leery of the "rona-teen"…
We must remember that tourism is a universal function. People love to travel; people will travel because of the same likes as ours living in paradise—to taste (a pate, some peas soup), to see (a walking tour of the town), to hear (steel pan playing, a quadrille dance at The Fort, even a swash of the ocean against the shore). These are elements of good tourism … this is why people explore.
Cultures, and this influences spending, which equates to revenue and income … it behooves me that our Virgin Islands government wants us to be convinced that because ships are not in port that our tourism dollar is facing the dullest of days while jeopardizing our position in an influential market and location in the world.
Amidst this entire pandemic and it reshaping our going forward, we can interpret this in-between moment as a chance to renew. The renewal I keep speaking of is our history, which remains the same, whose foundations and structures are built upon and still visible.
The greater hope is to overshadow the underlying suggestive that "the Virgin Islands has gone down in history, having been a great example." And the more mindboggling in this overall perspective is that our current government represents what was before to what is needed now. Virgin Islands history, like all, is information, the same information evolves as guidance or honor or example. We simply need stronger ethics in our government, which is usually derived from nurtured responsibility that allows an opportunity to change. We have to require accountability from our government as we have to work harder. Our steer as a people is to know our goals while toiling … This is how we grow as a whole in our islands, and the steadfastness in how we grow our tourism product! In order for our industry to rise, we have to be involved in our communities, we have to figure the best preparation though we have lagged on the purpose of, as most like to give the example, our children. Today is difficult but sweet, like any generation of time, despite our hardship factors, we can request that our government makes modifications, take on new ideas so as to change the way we do business.
Let me adjoin that employment is a growing change, more than ever, it is an "if" … it certainly has evolved in present life as the virtual lane. Though, the virtual lane proves advantageous to retain work, it changes the dynamics on the number required to do the work. As this is a questionable time for many businesses meeting their needs and expenses, it is the best time for them to face our government to ask what is their lead on the basis of them doing business here. Alliance is key.
Most businesses work off of/in/towards tourism. Tourism work is a tangible means and it requires accountability and physicality—those who serve a meal in a powered restaurant, those who navigate the vessel docking, a flight agent welcoming folks to their home for a week, a tour operator showing a fair at Emancipation Garden while a local makes a coconut broom … Again, for me, our tourism product is number one priority; it has to transform itself as a feel and be the realization to what you have met on the virtual lane — those beautiful shots of various scenes in our communities need to be equated when the tourist arrives on island and visits as well as to the people living here, who may wish to dine. Constantly, this web world creates illusions and has a lasting impression of good or bad on the meet up. At some point, it will be great for us to live out our advertising presentations with action — showcasing an authentic commitment to what it means to be Virgin Islands nice or proudly sayin', "we from the VI!"
As we continue noting for attention, circulate whatever incentive drives you, whatever encouragement evokes a question of what is there for today or perhaps tomorrow, let us request of our government that we are at a stage for redevelopment, transformation to make a difference in our beautiful and beloved United States Virgin Islands that we can take care of today's importance … that legacy can be in place … that we can celebrate having been born here, relocated here, just loving here!
Desiree M. Francis, St. Thomas