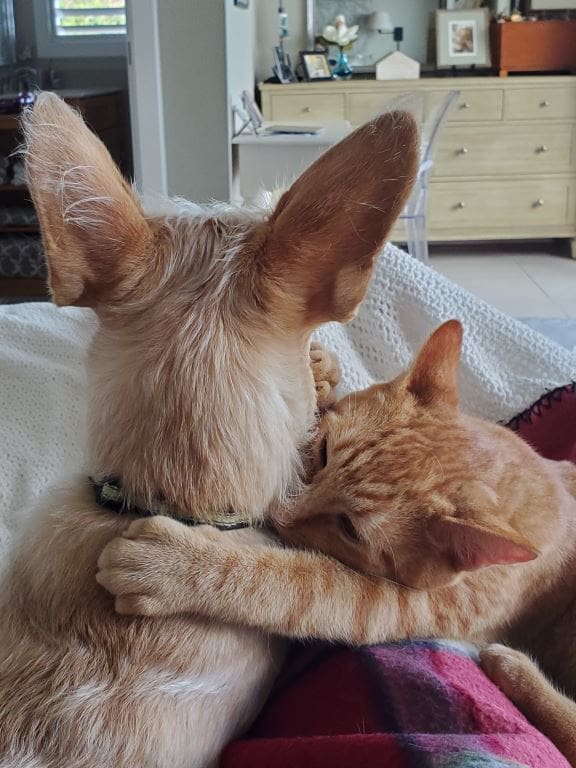 Last week, the Humane Society of St. Thomas announced the finalists for its Cutest Rescue Pet Calendar contest, which raised $45,857 for local animals in need of homes, medicine, spay and neutering, food and supplies.
Participants sent in photos of their rescued pets which were voted on, and the 12 highest vote-getters won slots in the Humane Society's 2021 calendar. The top vote-getter, Kym Rapier, will receive a three-night stay at the newly refurbished Ritz-Carlton on St. Thomas and an original oil painting of her pet done by Christine O'Keefe.
This is the second year the charity organization has held the fundraiser, raising double the amount this year than the previous one.
Chair of the Fundraising Committee Dellia Hollodenschi said the idea originated from a similar contest she saw in People Magazine. Upon seeing it she said, "Wait a minute, why can't we do this kind of thing?"
While the first year had a couple of snags, Hollodenschi said this calendar has worked out the kinks.
"Last year we printed off-island and had too many copies, but this year we are printing locally. Color Max is going to do it."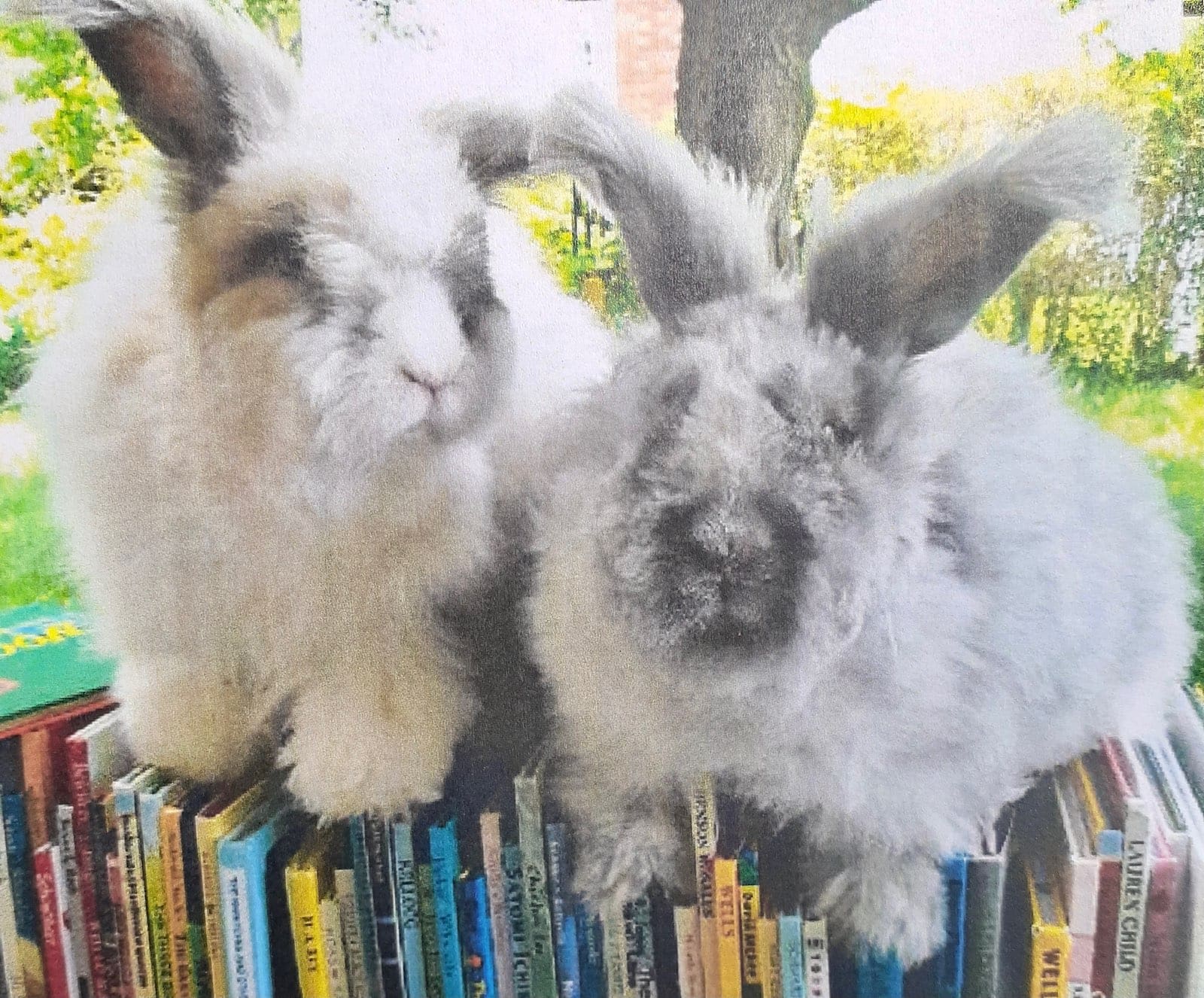 This year, however, presented new challenges for the fundraiser as the world grapples with a pandemic, and Hollodenschi was unsure if the fundraiser would be successful.
"Because of COVID, this year was a bad situation because people have no money, people have no jobs, they are in such a horrible situation so would they really donate? It brings a diversion to the kind of situation we are in and pets make your life so much better, and so people still did it," Hollodenschi said.
She said she's grateful for the support of the community. "There are other causes that are really important like the homeless, like the children, but they did not relegate us to any less. The support was still there for the animals," she said.
Now the 2021 calendar is ready and will be available for purchase for $10 by Dec. 1. Hollodenschi said purchasing a copy is going to be worth it because not only are the animals featured all rescued pets, but there is a surprise inside. "I think this calendar is really going to be special because of it."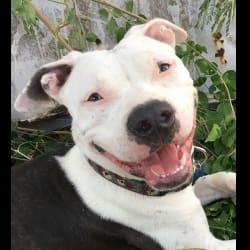 "I wanted this calendar to be special because of COVID; I think it is going to be a first because when you read the stories, when I read my own story, I started crying," Hollodenschi said. "I want people to love. I want people to cry and read the stories and be moved. And hopefully, they will be moved to volunteer or adopt, and definitely to donate."
The cost of printing is being covered by partners like Cost-U-Less, Moe's Fresh Market, Fruit Bowl and Bellows International. Hollondeschi said she understands how hard it is for people to give back during the pandemic, but "you can't forget about the animals because they are part of the family," and "by helping we enrich our own lives, we enrich our own souls."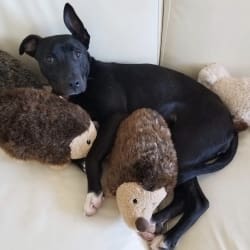 Though the calendar is finished, several other happenings are soon to come for the Humane Society of St. Thomas.
A campaign dubbed You Feed Them, We Fix Them is a program that allows for the spaying and neutering of local animals.
"People need to understand that they have to spay and neuter their pets, but also strays they see around. With the campaign You Feed Them, We Fix Them, whoever calls me I send to a veterinarian and I pay for the procedure," Hollondeschi said.
The endeavor is important to Hollondeschi, who said, "If you lower the amount of animals being born on-island then we can get the surplus of animals adopted and start to balance the overpopulation."
To further the pursuit of controlling the animal overpopulation, Hollondeschi said by the beginning of next year the Humane Society hopes to partner with a veterinarian and start a low-cost clinic.
"We want to make it [spay and neutering] affordable for the community. We want to be able to help the community properly," Hollondeschi said.
Additionally, a pet food pantry is in the works, which will help provide food for animals in need. A potential renovation may also come soon to the cat center.
Volunteers are in short supply and Hollondeschi said the Humane Society can use all willing and able hands for a myriad of different tasks. "Even if people have only a couple hours, it is a tremendous thing."
To contact the Humane Society, visit their website or reach out to Hollondeschi directly at 340-513-1854.