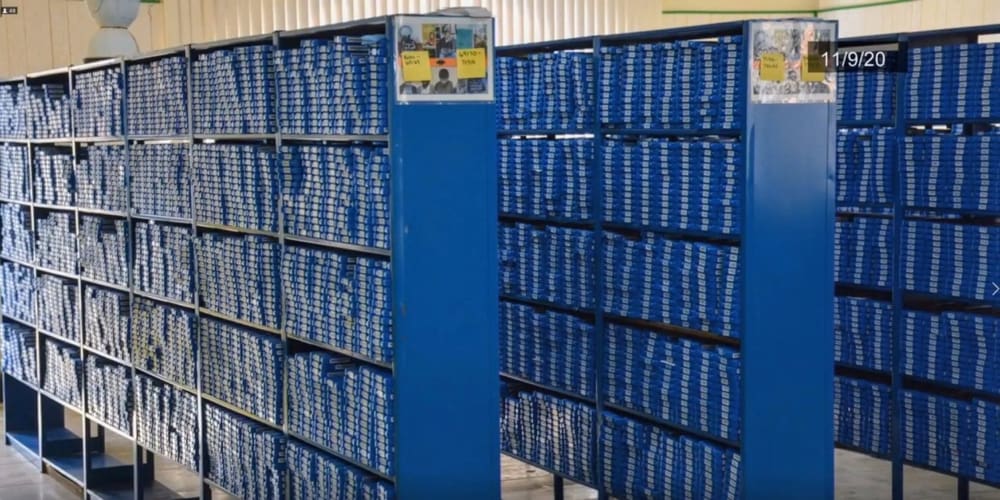 The libraries on St. Croix are in the process of being renovated, while the Regional Library for the Blind and Physically Handicapped may be relocated all together, a library official told lawmakers.
During Monday's hearing of the Senate Committee on Culture, Historic Preservation and Aging, the Department of Planning and Natural Resources Assistant Commissioner Keith Richards said the scope of work is considerable, but bids have begun to be solicited.
The Athalie McFarlane Petersen Public Library "requires renovation and technical upgrades that will provide a safer, secure and more comfortable location for the residents and visitors to use the public library for lifelong learning and discovery," Richards said.
Bids have been requested for the installation of a full-service generator along with fuel tanks, a security monitoring system for the third floor in addition to camera and monitoring replacement throughout the facility and potentially an elevator system.
Richards said a full-service generator is a high priority.
"The frequent power surges and electrical service interruptions have caused damage to the valuable computer equipment," he said.
He added that the interruptions have posed a risk to the archives and "prevent the efficient rendering of public library services."
Another focus for the department is the potential of relocating the Regional Library for the Blind and Physically Handicapped to the first floor of the Athalie McFarlane Petersen Public Library.
"For the relocation to be possible several improvements will need to be made for the comfort and safety of the valuable public and staff members," Richards said.
Richards listed several benefits to the change: cost-effectiveness, improved services, state-of-the-art spaces and dual services for those with disabilities and without.
The department's goal is "to enhance, expand and extend all services for all libraries," which includes the Florence Augusta Williams Public Library, which Richards said is set to reopen by the end of the calendar year.
While the department has already procured quotes to clean and sanitize the carpet and a contractor has been selected to overhaul the air conditioning unit, the department has asked for quotes for several other key changes.
Richards said the department has created a scope of work that includes painting the exterior of the building, repairing masonry craft walls, reconfiguring the third-floor research room, utilizing a mobile shelving system, applying ultraviolet window tinting, replacing interior and exterior doors and installing Americans with Disabilities Act-compliant handrails and bathrooms.
The relocation and key renovations planned are part of a capital improvement project that Richards said has not begun, but the department is eager to get started.
Sens. Myron Jackson, Dwayne DeGraff, Javan James Sr., Steven Payne Sr. and Athneil Thomas were present for the hearing.