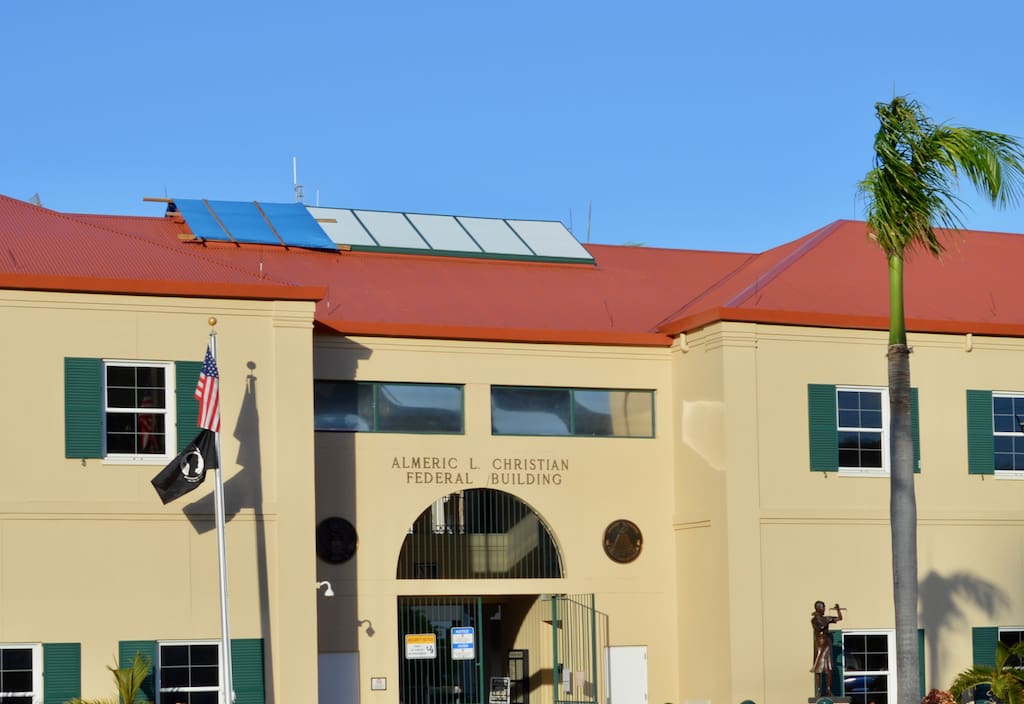 The man accused of entangling three people in a scheme to fraudulently clear a criminal record pleaded not guilty in St. Croix District Court on Friday.
Defendant Yamini Potter's appearance before a federal magistrate came after a grand jury indicted him on 18 criminal counts on Oct. 23.
Court documents filed in the case say Potter committed wire fraud, impersonating a federal officer, obstruction of justice, acting in an assumed character and aggravated identity theft. Potter is accused of contacting a St. Thomas doctor, a relative of the doctor and a family friend in connection with the doctor's attempts to expunge a 2007 conviction.
According to a statement from the FBI, the scheme netted Potter thousands of dollars. Court documents say Potter was already behind bars when he started making a series of calls using the public phone in the jail where he was being held.
Using the initials of the alleged victims, the indictment states, "From on or about May 2019 to on or about the date of the indictment, defendant Yamini Potter devised a scheme to defraud P.M., M.M. and J.H., and to obtain money and property by means of materially false and fraudulent pretenses, representations and promises."
Investigators also accuse Potter of impersonating public officials who were supposed to help clear M.M.'s record. In court documents, they were identified as O.P., C.G., R.M. and D.G.
New charges have been added to the case. According to an affidavit filed on Sept. 21 by the FBI, Potter violated a court order to avoid contacting the three individuals targeted in the alleged scheme. Special Agent Christopher Forvour laid out the details connected to fresh allegations of obstruction of justice in that filing. Forvour said between Sept. 3 and Sept. 14, the defendant used phone access privileges from fellow inmates to contact three people identified by the initials P.M., M.M. and J.H. at least 15 times. The agent said some of those contacts may have included a death threat.
Potter was served with the no-contact order on Sept. 3 by a Bureau of Corrections officer, according to court records. On Sept. 25, a lawyer representing Potter filed a motion to vacate the order.
U.S. Magistrate George Cannon denied the motion in a memorandum and opinion issued on Oct. 22. A second action from the bench on Oct. 22 upheld the probable cause for new obstruction charges contained in the FBI affidavit.
At the Friday hearing, Cannon set dates for legal teams to file documents pertaining to the case in advance of a trial. The trial date was not set, but a scheduling hearing was scheduled for Nov. 16.
The magistrate also agreed to a request from the Justice Department to revoke the defendant's phone privileges.