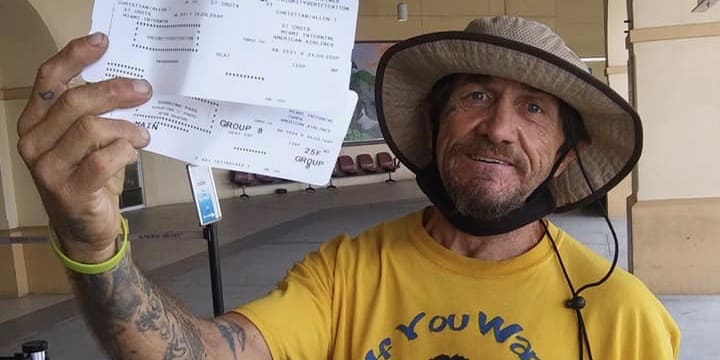 It is noon on a Sunday and the mimosas and brunch specials are flowing at local restaurants on the boardwalk in Christiansted. Some may not notice that on this very boardwalk, the nonprofit organization the Collective Collaboration Inc. is trying to change the lives of another person.
The object of the group's attention are people with mental illness or without homes, who have created homes within the territory's towns and boardwalks.
The main goal of the Collective Collaboration Inc. is to help the homeless and mentally ill transition back into society.
"Collective meaning all of us. Collaboration meaning we have to collaborate on issues," said Karen Dickenson, founder and president of the organization.
Dickenson is no stranger to helping the homeless and mentally ill, having worked with the homeless in the Washington area. On a trip home, she saw the condition of the homeless community on St. Croix and decided to move back. Just four months later, her group has begun making waves within the community.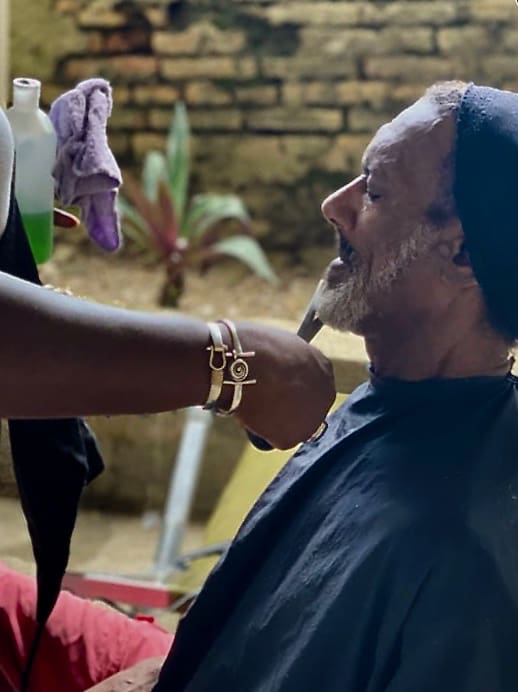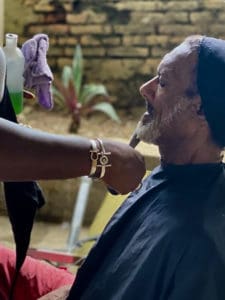 "I came here to do work, clean these streets and restore dignity to people's lives," Dickenson said.
The organization has helped individuals who have lost their way reconnect with family members. They have also created job opportunities and assisted with finding homes. Daily, they cook delicious meals that include freshly caught fish, johnny cakes and even conch.
The Collective Collaboration's Facebook page is full of stories of hope. Dickenson and Collective Collaboration have encountered people from all walks of life who have somehow lost their way. The posts tell the stories of musicians, engineers, fishermen, mechanics, computer technicians and more who have all either lived or came to the island with great ambition.
One such story is that of Alex Acevedo. After coming to St. Croix as a dialysis machine technician in the Kidney Center, he fell on hard times and lost his home. After meeting with the Collective Collaboration, he was able to assist in their efforts by volunteering his skills and providing plumbing and electrical services to their facility. He was then able to return home to his family in New Jersey.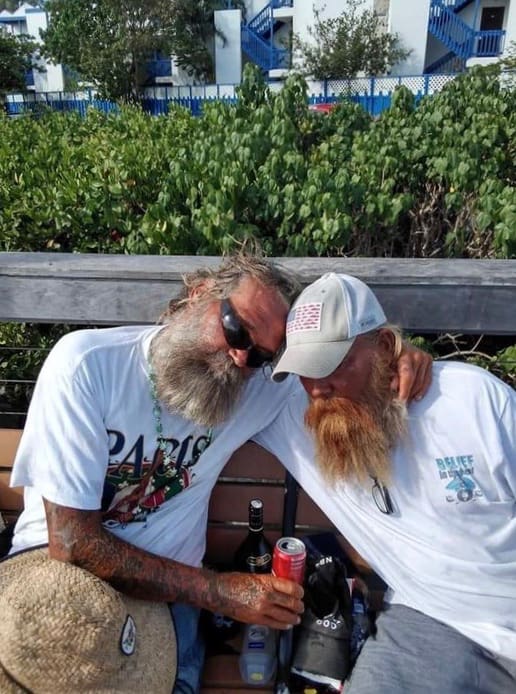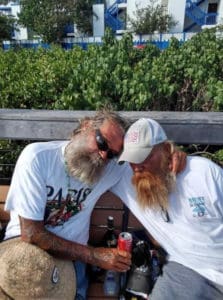 Frequent visitors to the Christiansted boardwalk may remember that between Rum Runners and Angry Nates Boat House there was a group of men known as the "Boardwalk Beach Boys." The men who lived on the bench would sit there from sunrise to sunset. Passersby would fuel these men with food and alcohol. Passersby today would find the bench empty. The Collective Collaboration was able to reunite one of the men, referred to as Chad, with his family and are working on assisting another.
"Karen stepped up to the plate with the Collective Collaboration and hoisted me right out of there," Chad said of the night he met Dickenson.
The group's work is a multistep calling, Dickenson said.
"We must introduce ourselves; secondly gain trust; third we try to engage; and fourth have them participate because we want them to go into service. You must be consistent with this type of work, love this calling from your heart," she said. "We need to respect these people, meet these people and be relatable to them. Speak to them and be a part of them."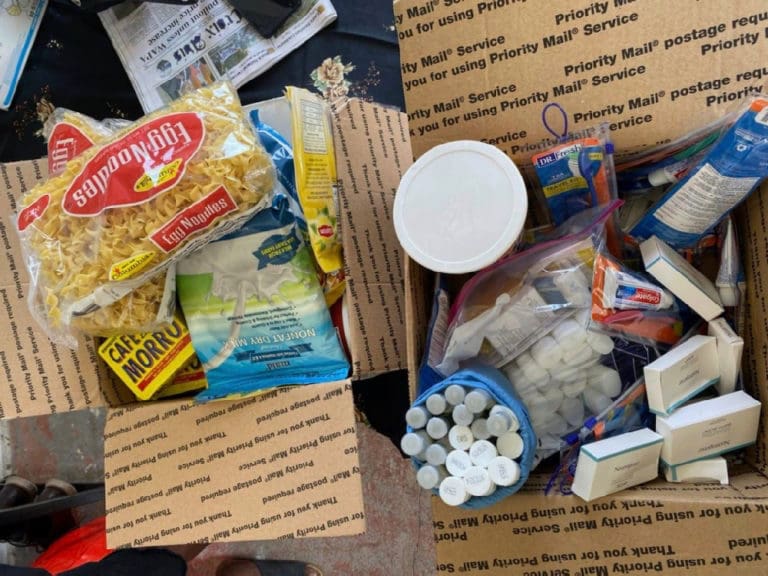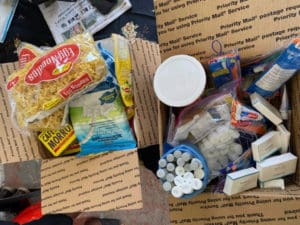 The Collective Collaboration is locally funded and welcomes donations from the community. Donations can be made to the group's PayPal account. Those interested also can donate or volunteer toward the renovations of the historic building on the Company Street side of the St. John Anglican Church.
"I am a single individual with no government funding and no paid staff. We do this from the heart and to improve the lives of those who don't have a voice," Dickenson said.
Further information on how to help can be obtained by calling the Collective Collaboration at 340-718-8224 or sending an email to kdickenson@collectivecollaborationvi.com.
"Like I said, it is my vision, my idea, but it's not mine. This is a community effort. We all have a responsibility to help those who can't help themselves. Together we are going to win this battle," Dickenson said.