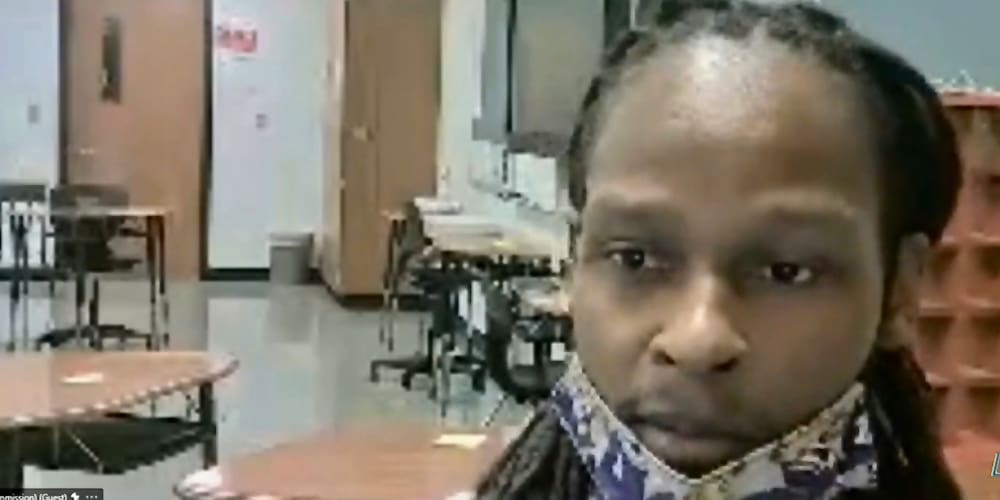 The Virgin Islands Sports Commission, which is primarily mandated to market the territory as a destination for amateur and professional sporting events, is beginning to develop a handbook that will contain official information on sports officers and administration, the organization itself, rules and regulations, as well as activity programs located throughout the territory.
Testifying on Tuesday before the Senate Committee on Youth, Sports, Parks and Recreation Sports Commission Chairman Leon Hunt said the handbook was a high priority. Once finished, it will be distributed to the territory's public and private entities, all division superintendents, allied organizations, interested individuals and, after being launched, posted on the commission's website.
"My bottom-line goal is to set up the commission, so that way it flourishes," Hunt said. The commission is charged with both the development and publishing of a National Sports Policy to regulate sports, recreation, leisure and wellness programs in the territory. The policy must adhere to the United Nations Inter-Agency Task Force on Sports for Development and Peace.
"We have a commission … but right now we don't have a guide. We're running but we need something to look forward to, and that's what this manual we are developing is this handbook," Hunt said. "Then somebody has a guide that they can refer to and challenge, but we don't have that right now. And it [the goal] is to set up the guide so we can actually move forward because right now we are a little behind."
While work on the handbook has been done during the pandemic downtime, Hunt said the most obtainable goal is organization.
"Right now, we have so many entities and organizations that are doing constructional activities against each other. But really, we are [like] a small country that needs to work together because we only have so many [athletes], and we realize we cancel out each other when we are all going toward the same goal … We need to have the development of sports and recruitment to where we establish that fundamental base at the beginning to know what we are going to do in the future."
Now with the commission beginning work on its 42 mandates, Hunt said, there is a place to start, and it is "all going in the right direction, we're all working together as one."
Championing organization and safety, Hunt said the commission has not begun attracting teams to play in the territory as there are certain steps that need to be taken first, and with the ongoing health crisis "globally sports are at a standstill."
"We want everyone to have all their events, we are not against it, but we need to make sure it is organized and that it makes sense on paper so it will make sense in real life."
While going forward, Hunt said it wasn't just large numbers drawn in from sports tourism that the commission was trying to achieve, but instead the expenditures certain sporting groups produce.
"We haven't done an analysis as a whole, because there are so many classics that come in. One of the major ones is Paradise Jam that brings in X amount of people from outside of the territory, but we also realize other events such as the regatta, the deals with sailing, is a different type of audience that comes in. So, although one may have many people coming in, another group may have more expenditures that come in," Hunt said.
Each sport has its own targets that the commission is looking to achieve, but Hunt stressed the importance of organization first, and developing the handbook is the initial step the commission hopes to accomplish.