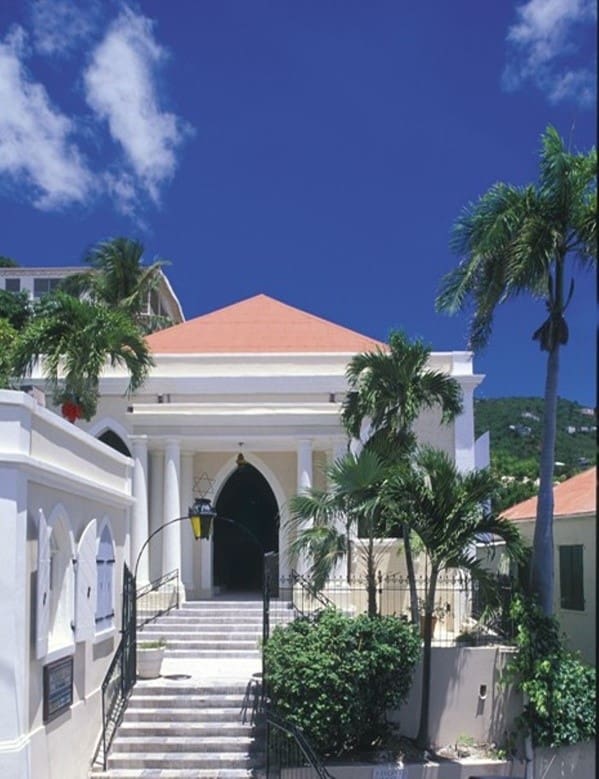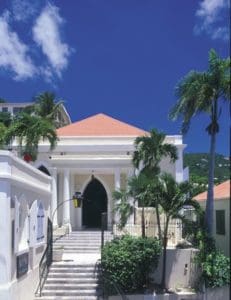 The Hebrew Congregation of St. Thomas Synagogue is again open to the public. It is available for tours and shopping from 10 a.m. to 3 p.m. on Mondays, Tuesdays and Thursdays.
Kindly call 774-4312 to schedule an appointment for a tour.  Those with appointments will get priority. The synagogue allows four visitors at a time and up to six within the same family group. Masks must be worn at all times; hand sanitizer is provided on-site.
Restrooms, seating and prayer books are not offered at this time as the synagogue tries to stay safe and healthy during the COVID19 pandemic. Your safety matters to us.