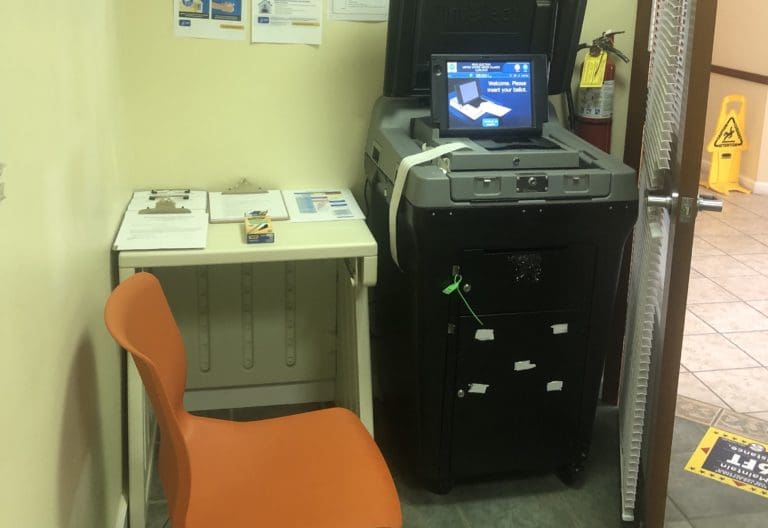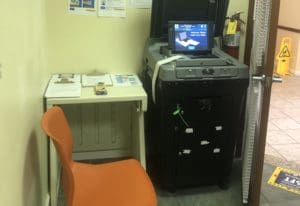 Top election officials in the U.S. Virgin Islands say they're pleased with the voter turnout, going into the second week of early voting leading to the Nov. 3 General Election.
Board of Elections Chairman Raymond Williams says he expects 5,000 voters or more will cast ballots between Oct. 5 and Oct. 25.
If Williams' prediction of early voting is correct, that will mean about one-quarter of total votes cast will take place before Election Day, based on the results of the 2016 biennial election. That year 20,967 voters made their choices known at the ballot box for seats in the Legislature, delegate to Congress and seats on the boards of Elections and Education.
By the end of the first day of early voting, 115 ballots were cast at the Charlotte Amalie High School Gymnasium on St. Thomas; 88 ballots at the Elections System's headquarters in Sunny Isle Shopping Center on St. Croix; and seven at the St. John Marketplace on St. John. By the end of Week 1, almost 1,300 early voting ballots had been turned in, including 78 ballots cast by the end of the first week of early voting on St. John, a participation record.
While assisting voters and staff at the polling site on Saturday, Board of Elections member Alecia Wells credited adult caregivers and those providing services to homebound elders for assisting the application process.
Absentee ballot applications were delivered by hand to interested voters who wanted to stay home this year because of COVID-19 precautions. Completed applications were returned to the Elections office and ballots were sent out.
"I notice that senior citizens are applying for early voting ballots. Because of the distance where they live, we have to depend on the persons taking homebound meals, to carry the applications and to bring them back. And they can take the ballots to them. That's a little convoluted and it wouldn't be done that way on St. Thomas. But if they're not coming out, they have to apply first," Wells said.
Elections Supervisor Caroline Fawkes says Election 2020 is different. Where early voting season would see a sizable number of seniors and disabled voters, many are staying home because of COVID-19. That led to an increase in requests for absentee ballots.
COVID concerns have made absentee voting in a U.S. presidential election controversial. But Fawkes says the Virgin Islands – where citizens do not vote for president – is not completely exempt. Changes at the U.S. Postal System and the anticipated volume of mail-in ballots it's expected to handle nationwide this year led the V.I. Elections supervisor to set the dates for requesting and returning mail-in absentee ballots locally.
There is also the federal race for Virgin Islands Delegate to Congress, where mail-in ballots would have to arrive on time to be counted in the final tally.
The Oct. 2 deadline for mail-in ballot applications has now passed. A banner on the Elections System of the Virgin Islands website says the request for absentee ballots can now be picked up at Elections offices on St. Croix, St. Thomas and St. John. Those completed ballots can be returned to Elections offices up until Election Day.
Application forms can be downloaded in Spanish and English by visiting the Elections System website.
Elections Board Chairman Williams said he wants to see voter participation numbers rise through the end of early voting on Oct. 25 and on the Nov. 3 Election Day.
"I want to ask people to continue to vote, even if they don't vote early," Williams said.