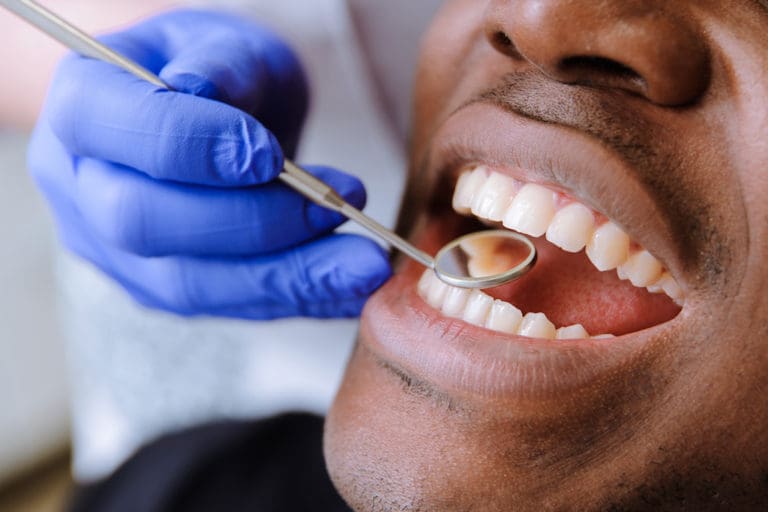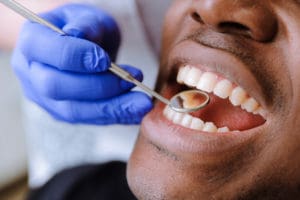 The following information on dental care is from Frederiksted Health Care Inc. Human Resources and Corporate Compliance.
Myth: It's just a baby tooth, not a big deal. A baby tooth will fall out…
Fact: Baby teeth are living, important body parts. They require tender, loving care to stay healthy and strong. A cavity is a decay of the tooth disease. Without early treatment, the decay can spread, cause pain and even hospitalization. The baby teeth also act as place holders for the adult teeth waiting in line. When a baby tooth is prematurely removed, it can cause adult teeth to erupt in a poor position.
The good news: Cavities are 100 percent preventable for both baby and adult teeth. You deserve a big pat on the back if you embrace this and do the work to make it happen. The work starts with your commitment, knowledge and daily choices to provide healthy foods and beverages while limiting unhealthy snacks and sugary drinks to include pre-packaged juice and chocolate milk.
Allow those "treats" under your supervision with clear and defined limits. Water, fresh fruit, veggies, cheese, nuts, fish and lean meats are the best choices. Good nutrition and oral hygiene habits start with the parent. Brush and floss the food and plaque (nasty germs) off your child's teeth and gums at least twice a day – especially before bed.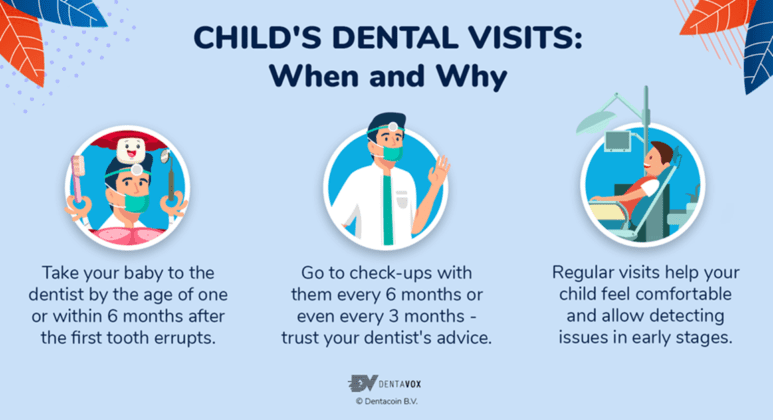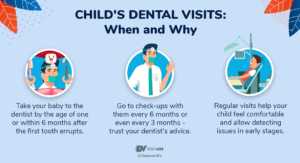 Myth: No pain, no worries. If my teeth and gums don't hurt – I don't need a dental visit.
Fact: Don't wait for it to hurt, swell or keep you awake at night. Just like other health concerns, we don't always have signs or symptoms until it's a serious concern. The head is connected to the body, right? An unhealthy mouth is linked to connections with general health: diabetes, heart disease, low weight/pre-term babies and much more. Prevention is key. Early treatment is essential to manage disease in the mouth.
An early stage, tiny cavity may be halted with appropriate oral hygiene, fluoride, along with healthy food and beverage choices. Left untreated, the decay spreads and will need a filling, root canal or extraction. This is why preventative exams every six months are important to identify early concerns with a visual evaluation and safe X-rays.
Myth: Flossing is a waste of time, not important.
Fact: You may have heard this motivating phrase from your dental hygienist or mom, "only floss the teeth you want to keep." Increasingly, we see this question on more than dental forms – but also on medical and insurance questionnaires. This is because oral health and overall health go hand-in-hand. A toothbrush only removes plaque from the front, back and chewing surfaces. Floss reaches between teeth and under gums where the toothbrush misses.
If the plaque is not removed from all surfaces of the tooth and gums, it hardens into tartar which cannot be removed with a toothbrush and floss. This leads to decay and gums disease – both 100 percent preventable.
Myth: My gums bleed, and it's not a problem. It's just caused by my toothbrush and floss.
Fact: We would be alarmed if our hands bled when we wash them. It's a red flag warning. Bleeding gums are also a red flag. Our body is showing us signs of gum disease which impacts our general health and the bones that anchor our teeth. Early gums disease, called gingivitis, can usually be reversed with effective brushing and flossing.
Left untreated at home or without professional care, it can progress to periodontal disease. It can present with chronic bleeding, receding gums, loose teeth or even tooth loss. Prevention is key. Early treatment is necessary to manage the progression and limit the damage.
Myth: Mom and I always get a cavity or lose a tooth during pregnancy – it's a family thing.
Fact: While genetics play a role – our common threads – it is 100 percent preventable. Pregnancy hormones present with bodily changes. Pregnancy gingivitis, decay and tooth loss can occur, but they are not caused by pregnancy. Common causes of oral health problems during pregnancy can include: cravings sweets, vomiting, gagging while brushing – and not cleaning teeth well. Pregnancy hormones increase the likelihood of vomiting associated with morning sickness and can coat your teeth with strong stomach acids. Repeated vomiting can damage tooth enamel and increase the risk of decay. Rinse your mouth well after vomiting and wait at least thirty minutes before brushing your teeth to avoid acid damage.
A dental visit is important during pregnancy – dental X-rays are safe for you and baby. Keep your mouth healthy; remember, you are brushing and flossing for two now.