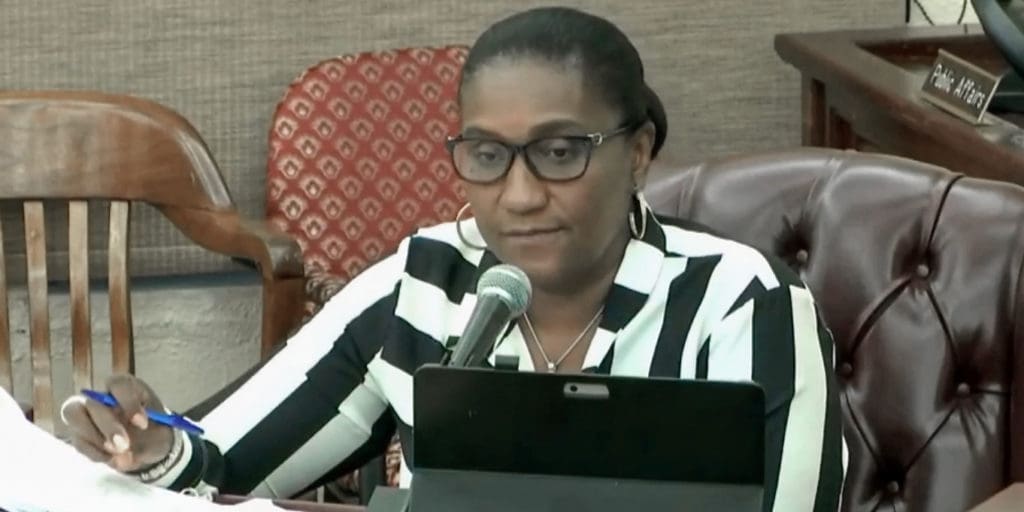 The V.I. Legislature took its first step Monday to creating a profitable and sustainable community-based agricultural program for U.S. Virgin Island farmers.
During a hearing of the Senate Committee on Economic Development, Regulations and Agriculture, members passed Bill 33-0376, proposed by non-committee member Sen. Donna Frett-Gregory and sponsored by other senators. If signed into law the bill would require the Department of Agriculture to develop a territorial agriculture plan with the University of the Virgin Islands.
Frett-Gregory said the plan would be used to expand the locally grown food system, increase local food production and ultimately provide food security for the territory.
"I believe it is time for us to implement a structured program around agricultural here in the U.S. Virgin Islands if we are going to be serious about promoting agriculture and making it a true sustainable economic driver," Frett-Gregory said.
When researching what should be included within a territorywide agricultural plan, Frett-Gregory said she studied legislation in states, such as Iowa, where a plan not only exists but is updated every four to five years. The proposed legislation would require the same and would allocate $180,000 from the General Fund to the Department of Agriculture for the plan's development.
"Agriculture can easily become a booming sector of our economy," Frett-Gregory said.
The legislation garnered support from legislators and testifiers alike.
University of the Virgin Islands President David Hall said if signed into law the bill "can create the vision that our paradise deserves, and no longer will we import our future but we will grow it ourselves."
The legislation allows for six months for the university and the Department of Agriculture to come up with a plan, but Hall said such a plan should encompass an academic, research and service component; have allocated funding; mix old and new ideas; and pull examples of profitable and sustainable agriculture initiatives.
Department of Agriculture Commissioner Positive Nelson also had a clear idea of what the agricultural plan should entail; his hope is the proposed plan will lower the territory's 97 percent dependency on imported foods, which he said costs $700 million annually.
"We can increase production by building capacity, which will involve agriculture education, training, application of best practices, consistency and a ready market. Infrastructure such as value-added processing and packaging facilities, secured and refrigerated storage, adequate transportation and local cooperative organizations are necessary to accommodate a local food system," Nelson said.
"A comprehensive regulatory component should include increased food inspection, personnel, tighter border controls, branding and labeling, a staffed laboratory, a waste reduction program; all supported by a comprehensive land and water use plan," he concluded.
Frett-Gregory said the territory's farmers have had to face many obstacles, such as gaining access to capital, lack of support from the private and public sectors and a lack of available resources to provide the necessary equipment.
"Agriculture has really struggled here in the Virgin Islands," she said.
But with an official agricultural plan, Frett-Gregory said, those challenges can be mitigated and questioned. "What do we want to see as Virgin Islanders when it comes to agriculture?"
"Farmers in the territory have become very frustrated because resources aren't available to them, and it is our responsibility to ensure that if we are going to take agriculture seriously that we establish what we want agriculture to look like, not only for today but for tomorrow and for future Virgin Islanders."
The committee forwarded the measure to the Rules and Judiciary Committee for further discussion.
Sens. Myron Jackson, Kurt Vialet, Allison DeGazon, Athneil Thomas, Marvin Blyden, Alicia Barnes, Oakland Benta and Dwayne DeGraff were present for the hearing. Sen. Novelle Francis Jr. was excused.
In other business, the committee held Bills 33-0349 and 33-0350 for further discussion. The last agenda item, pertaining to an update from the Virgin Islands Economic Development Authority, was tabled for another day.