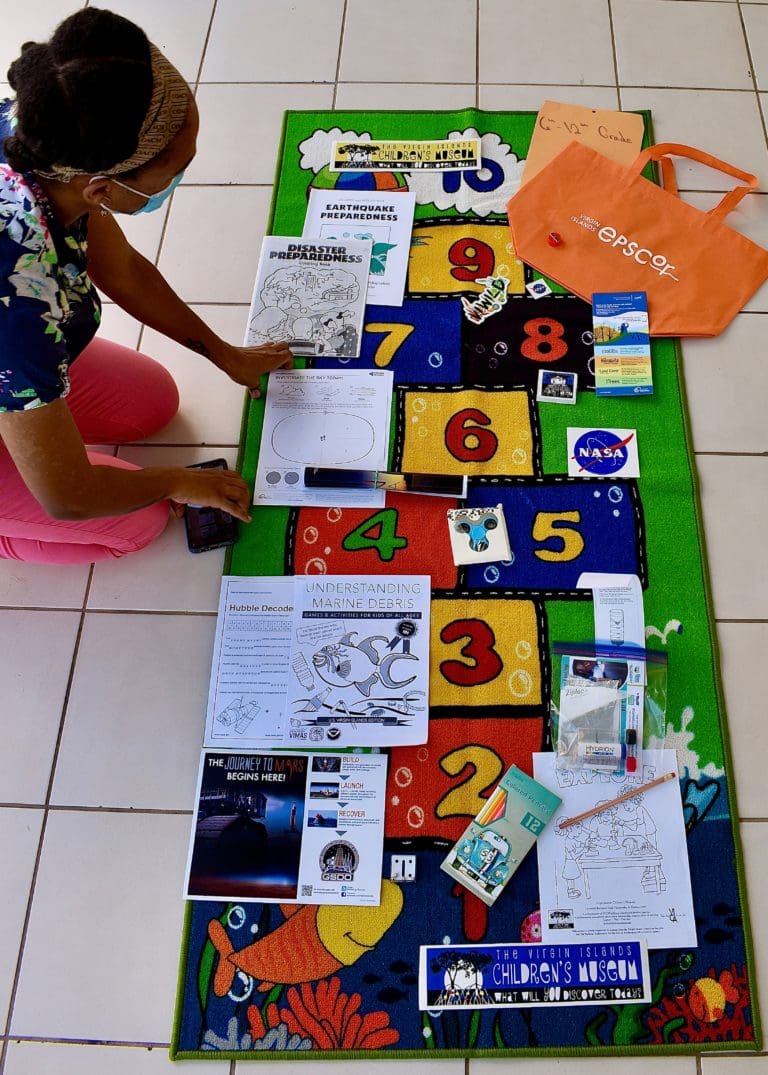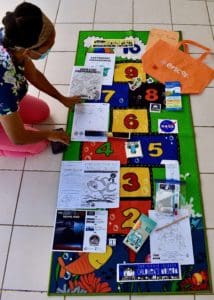 In an effort to continue to be an informal education resource for the community, the Virgin Islands Children's Museum (VICM) is distributing the second phase of At Home Discovery Kits for families throughout the territory. The VICM strives to facilitate children's exploration of science, technology, reading, engineering, art and math (STREAM) through active engagement and play.
The first set of Discovery Kits tailored to early learners were distributed in July. The second phase kit provides youth in middle grades and high school with the materials and instructions needed to do hands-on activities in their homes with a water sciences theme; this advanced learners Discovery Kit includes items such as activity pages, art supplies, books, posters, stickers, fidget toys and citizen science projects to help foster an understanding of real world applications of science.
The museum believes kids can contribute to the scientific process in meaningful ways if given the tools and inspiration to do so. A youth-friendly home water testing kit encourages kids to do chemistry experiments in their homes and report their findings online to add to a science data set on home water quality in the territory. Citizen scientists of all ages are invited to participate in worldwide physical and biological Earth science research projects by sharing observations of the local environment via the free Global Learning and Observations to Benefit the Environment Program; visit its website at observer.globe.gov or download the free GLOBE Observer app.
While the museum doors are temporarily closed due to COVID-19, the V.I. Children's Museum and its partners aim to help kids explore, play and discover while at home.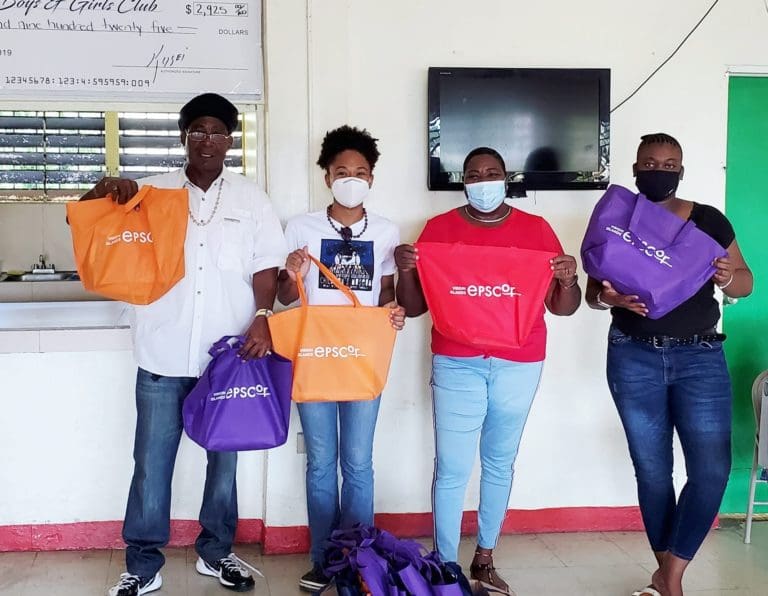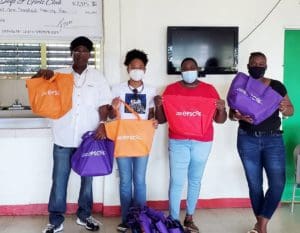 Discovery Kit items for the second disbursement were donated or funded by Community Foundation of the Virgin Islands, Division of Fish and Wildlife of USVI's Department of Planning and Natural Resources, National Informal STEM Education Network, Orange Wave Innovative Science LLC, St. Thomas Astronomy Resources Society, the University of the Virgin Islands' Etelman Observatory, USVI Storm Strong, Virgin Islands Council for the Arts, Virgin Islands Established Program to Stimulate Competitive Research, Virgin Islands Marine Advisory Service and Virgin Islands Territorial Emergency Management Agency.
Discovery Kits suitable for youth in 6th – 12th grades have been delivered to Longpath Community Center, Nana Baby Children's Home, St. Andrew's Episcopal Church Youth Committee, Boys & Girls Clubs of St. Thomas-St. John Inc., St. Croix Environmental Association and Catholic Charities of the Virgin Islands St. Thomas-St. John/St. Croix, for distribution to youth in their networks.
The museum is planning a third Discovery Kit distribution curated for elementary school-aged children to be distributed in October. Coordinators of youth organizations and individual families are encouraged to visit the VICM website programs tab to register to receive At Home Discovery Kit; the registration form can also be found at: https://forms.gle/xdnGZhniYKhZJ7777.
Financial support is needed to keep the At Home Discovery Kit Program going and growing. Charitable donations can be made by mail or through the donation button found on the Virgin Islands Children's Museum website www.vichildrensmuseum.org.