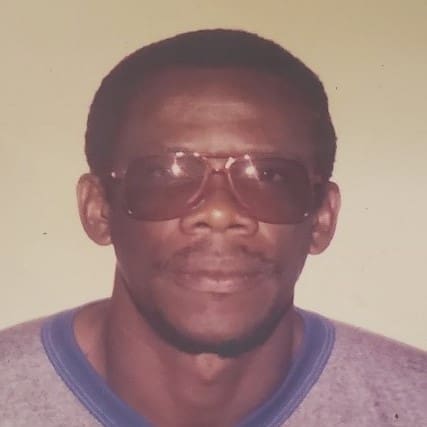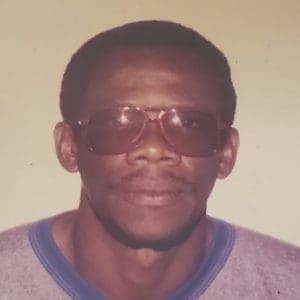 Edward M. Andrew, affectionately known as Andy, died on Friday, July 10. Edward was the son of Hudson Andrew and Eulalie Joseph (deceased).
He is also predeceased by brothers: Hugh Parillon and Cuthbert Andrew.
He is survived by his wife, Iola Andrew; daughters: Cassandra, Marlene and Janice; sons: Collin, Robin and Mclean; grandchildren: Marcelle and Veonard Richards, Frankie Liburd, Jamaal, Marius and Breonica Andrew; sisters: Merle, Veron, Corrine, Mavis, Corina (Nanan), Catherine, Sharena and Avanel; and brothers: Regginald, Edmond, Ashworth, Charles, Deverille, Mervin, Anthony, Mark, Nicholas, Neville, Roy and Rogers.
He is also survived by nieces and nephews: Ermine,  Kimn and Leon Bazil, Dale, David, Mike, Ozzie, Beverly and Martha Daniel, Amarija, Asha, Diane, Olivia, Oliver, Rita, Roosvelt, Jefferson, Annie, Philbert, Ceasarina, Corinthia, Nicole, Ronald, Fitzroy, Junior Andrew and Gilet Joseph; sisters-in-law and brothers-in-law: Mignonette Daniel, Felecite Andrew, Duncan Bynoe, Agnes Andrew and Johnny Forthye; special friends: Pastors Andrews, Michael John and Gloria Josiah, Dr. Gene and Catherine Brathwaite, Phil Rogers, and Pastor and Mrs. Silton Browne; and a host of other family members too numerous to mention in Antigua, Dominica, England and Miami.
The memorial service for Edward M. Andrew will be held at 10 a.m., Sunday, Sept. 27, at the Christiansted Seventh-day Adventist Church.  The family appreciates your support and condolences. We ask that everyone in attendance wear a face mask and adhere to social distancing guidelines.