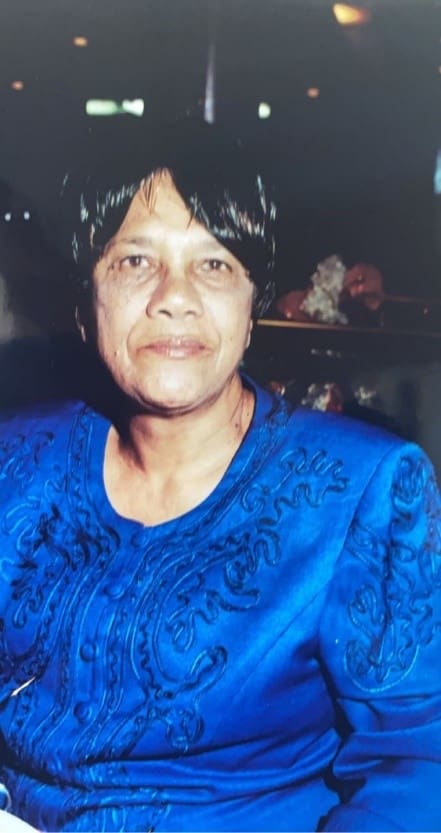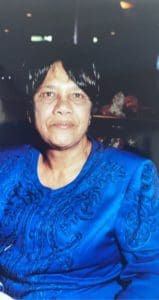 Dorothy E. Nanton Straun of Estate Plessen, Frederiksted, died on Aug. 5. She was 77 years old.
She is survived by her sons: James Nanton, Vernon Matthews, Richard Arnold Matthews, Jerome Matthews, Dwayne Straun and Irving Lincoln Straun Jr.; daughters: Angella Nanton and Josette Claire Matthews; brothers: Allenston Nanton, Keden Nanton (Antigua) and Osbert Nanton (Antigua); sister, MayGwen Nanton Merchant (Antigua); grandchildren: James Marshall Nanton, Richard A. Nanton, Charles E. Nanton, Nathalie L. Choi, Debbieann Nanton-Smith Seymour A. Walters, David A. Walters, Asiem Conrad Matthews, Max and Stan Wilson, Kareem Straun, Dominic Straun, Mal'akhi Straun, Laurie Lynch and Joseph Aaron Kelley; great-grandchildren: Davlin-James Devante' Elysian Nanton, Dae'tian Evera Deshelle Nanton, Matthan-James Dael Marshall Nanton, Maye'lia Destine Mashelle Nanton, Irene Renee Silcott-Nanton, Anirah Smith, Alayrah Smith, Ashlyn Smith, Kira Choi, Phoenix Choi, Elisha K. Walter, Jayden Alexis Nanton, Mika Lexii Nanton, Jah'Coi Charles Jermaine Nanton, Jah'Siah Emanuel Nanton, Malachi Embry Zion Nanton, Mia J. Kelley and Jaden Kelley; aunt: Josephine Sealey (Fla.), Ethel Henry (Ohio) and Dorothy Benjamin; uncle, Alfred Farel; and cousins: Vernetta Sealy, Vernol Sealy Jr., Molly DePaul, Patricia Niles, Kathleen Niles, Rhea Niles, Soraya Nanton Carr, Cedric Armstrong, Frank Armstrong and Gerolyn Armstrong.
She is also survived by friends of the family: Aloma Peters, Brenda Christian, Richard Schrader, Dr. Ramesh Lakhram , Mary Kent, Cynthia De Souza-King, Irving Lincoln Straun Sr., Neil And Pearline Clapton and family, Steve Jeffers, Violet Matthews, Carol Punter,  Orily Matthews, Nadine Matthews, Faustina Richardson, Luz Encarnacion, Edris McFarlande and family, Dr. Vilma Colon, Rochelle Benjamin Amedee and family, Lowie Christian, Faith SDA Church, Rita Mascall, Carol Azille and family, Amanda Lake and family, John Louison, Harriet Chastanet, Ancelsin Charles and family, Betta Mamwell and family, Lenora Woodrupp and family, Sylvia Mckenzie and family, Annette Francis and family, Clement Humphrey and family, John St. Rose and family, Antonio and Genevieve Rivera and family, Yvette Thorn Hill and family, Alice "Chunky" Hansen, Merlene Williams, Francis Clouden, Lisa Faulkner and family, Judy Ann Ross, Petra Fatal and family, Valderine Venner and family, and Dr Gail Guy -Cupid and family; as well as other relatives and friends too numerous to mention.
Special thanks to Dr. Ramesh Lahkam, Juan F. Luis Hospital and Center, Broward Medical Center, Faith SDA, St. Croix Cancer, AARP, Frederiksted Credit Union and Senior Medicare Program.
A viewing will be held at 9 a.m. followed by a funeral service at 10 a.m., Tuesday, Sept. 15, at Faith Seventh-day Adventist Church. Interment will be at Kingshill Cemetery. The family respectfully requests that attendees wear a face mask and adhere to the social distancing requirements.