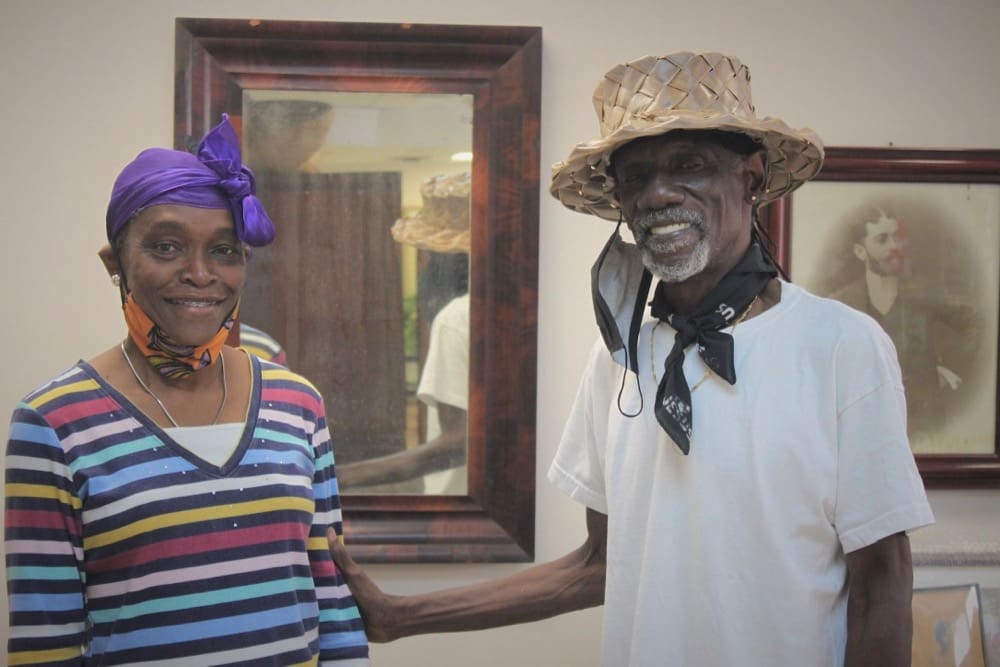 The St. Thomas Historical Trust has received a $20,000 grant through the Community Foundation of the Virgin Islands to be used for teaching the art of furniture caning out of the Historical Trust's museum, in the heart of Charlotte Amalie.
Historical Trust President Pamela Montegut said West Indies furniture rivals anything that came out of Europe and much of the exquisite furniture was caned, a weaving technique that became popular in the territory.
"Caning got started because people came to the hot climate and you couldn't sit in an upholstered chair, because it's hot," Montegut said.
Students who attend the course will get a rare chance to participate and learn a historical skill that Montegut said takes patience, practice and know-how.
Kenneth Richards, one of the territory's few remaining furniture caners, will instruct the course. The craft was passed down to him from his grandfather, who Richards said would have him watch for hours as a child.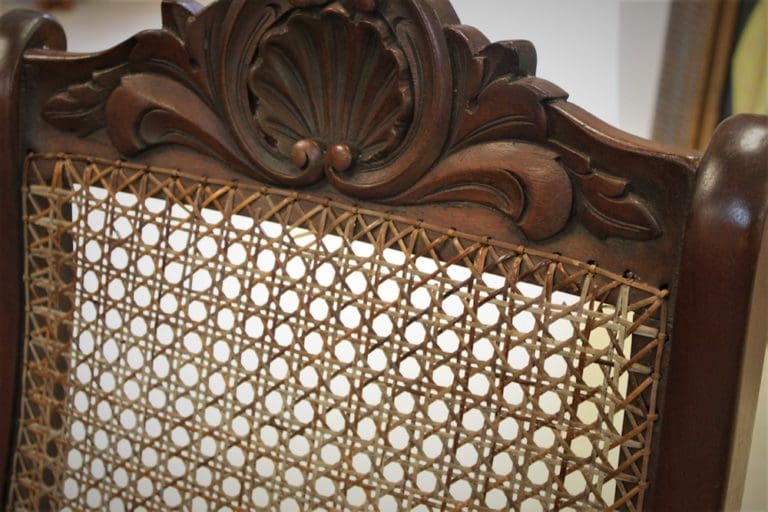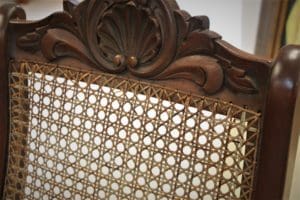 The same weave that Richards was taught as a boy is the weave he will teach students who attend the course, a weave unique to the island. It consists of seven distinct steps.
"There are other weaves, but here we use the island weave, the other weaves we don't use at all. The other weaves are not traditional island caning," Richards said.
The process entails using several strands of cane, which comes in thin strands taken from the rattan plant. They are woven in a pattern while kept flexible with water. The weaver simultaneously uses pegs to keep the strands taut.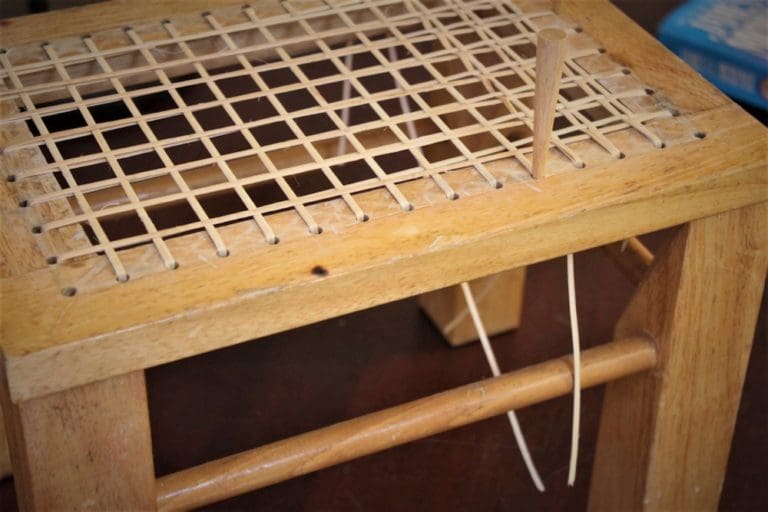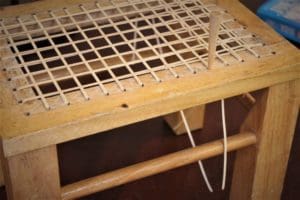 "Caning is a very tactile art or skill. The cane itself has to be a certain moisture in order to do it properly, it has to have a certain bendability. You can look at someone bending it, but unless you do it, you don't know what that feels like," Montegut said.
Richards said that if a caner does not keep the cane at the proper level of moisture, the strands become brittle, will break and are rendered useless.
"Every time the cane is wet and then dries, it tightens the fibers. When you sit down to cane and don't keep in the moisture, it will break. Then you will have to start all over."
This is not the first furniture caning course taught by Richards, a passionate man who enjoys teaching and passing on the skill. Students will be given 10 hours of instruction time with Richards, broken up into various sessions, in which they will complete a footstool.
Though the project will take beginning caners a substantial amount of time to complete, Richards can complete very large pieces of furniture in days. However, some very large pieces can take the better part of a year for even the most experienced caners.
The classroom Richards will instruct from will be in the front of the Historical Trust's museum, near a large open window where those passing by can witness history in action and marvel at the nearly lost art form. Typically, Richards doesn't cane in a well-lit, air-conditioned space, but enjoys his furniture caning while sitting beachside.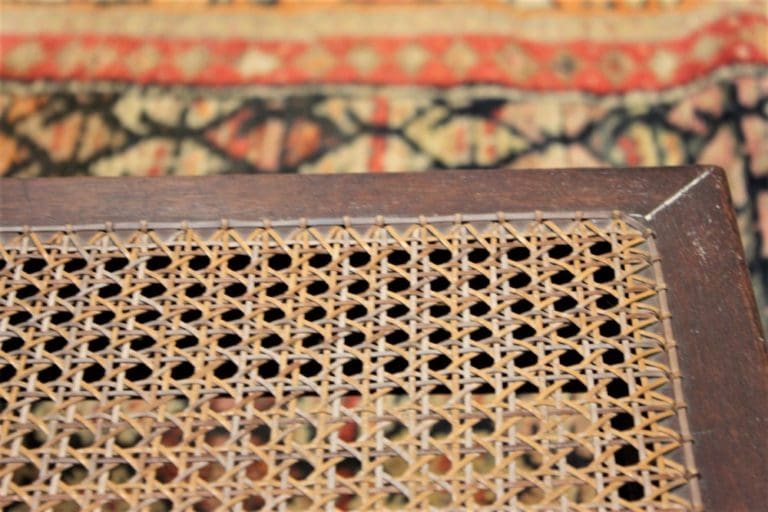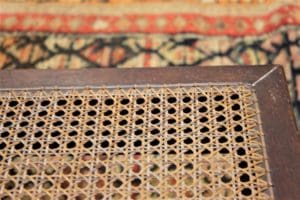 "The last 15 chairs or so, chairs I pack up in my truck and I cane on the beach right here. My wife will come visit me, and I'll be on the beach watching the fishermen, cooking in their coal pots, then I be caning and eating fish and johnny cake with a beer in my hand. That's how I do it," Richards said.
The trade can be difficult to master in terms of time efficiency, but eventually, caners can charge for their work and they do it by the hole. Richards said that caners set their own rates, but it is traditionally charged by the number of holes that were weaved.
Because the Historical Trust has only just procured the grant, not all the class logistics have been worked out. But Montegut said the course will become available and can be applied to by calling the Historic Trust.
Montegut said that because of the ongoing pandemic, various precautions will be taken. It is likely that the sessions will be broken into morning and afternoon courses, with 10 students in each. Additionally, she said the Historical Trust hopes to keep the museum open for additional hours so students can come in on their own time to work on their projects outside of the time spent with Richards.
"Thankfully, we have an amazing space that is pretty large and air-conditioned, and we will be able to spread people out enough to do this. The instructor will maintain six feet of distance between himself and the individual students. Everyone will be required to wear masks and students will also be expected to social distance from each other," Montegut said.
Anyone interested in the furniture caning class can inquire by calling 340-744-5541. To donate or become a member of the Historical Trust, residents can visit the website.