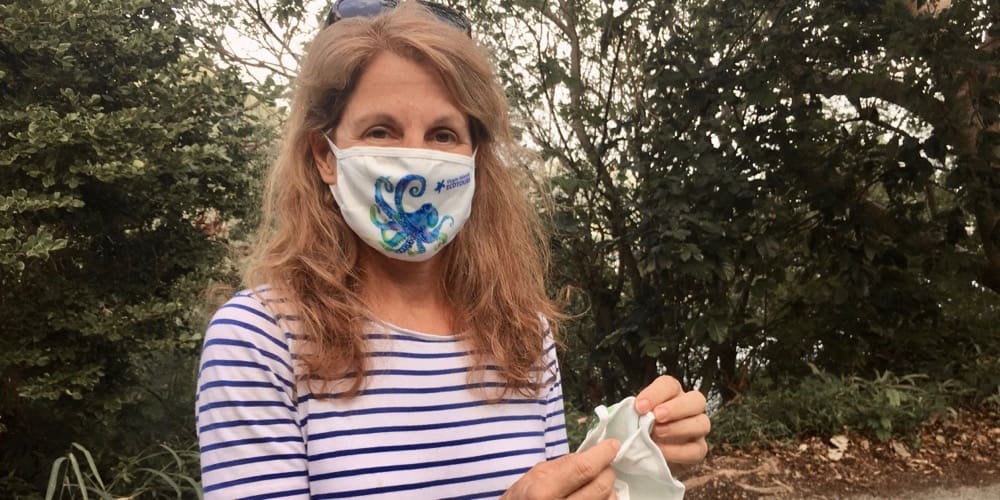 Hurricanes. Pandemic. Economic shutdown. What's a Virgin Islands entrepreneur to do?
Whatever it takes, say the determined ones. For Sybille Sorrentino, that means expanding her outdoor recreation business to include online retail sales.
Sorrentino is the owner of V.I. Ecotours, a company that offers kayak tours of the Mangrove Lagoon on St. Thomas and a full array of water sports activities at Honeymoon Beach on St. John.
With the spread of the coronavirus pandemic in the Virgin Islands and the mandatory closing of all non-essential businesses twice in the last few months, Sorrentino has looked for ways to keep her six employees on the payroll.
Sorrentino knew COVID-19 was going to hit hard back in January. That's when some of her family members suspected that they came down and were hit hard with the virus.(Sorrentino herself never became ill.)
As the disease spread and the use of face masks evolved from optional to mandatory, Sorrentino decided to launch a line of face masks with tropical designs that would be pleasing to locals and visitors.
Her masks feature palm fronds, sea turtles, octopuses and two V.I. flags. Made of "stretchy bathing suit material," the masks include a lining in which a paper filter can be inserted for extra protection.
Sorrentino already booked activities on her website and sold T-shirts, rash guards and hats at her two locations, so adding masks to the other inventory on the online store made sense.
She then thought about all the artists and craftspeople who were unable to sell their products while retail outlets were shut down, and she decided to expand even further.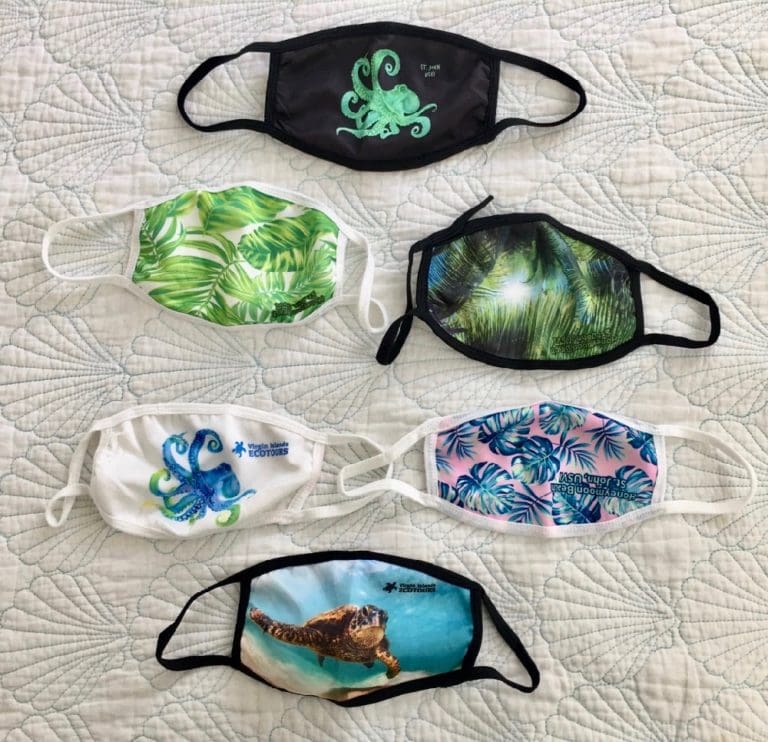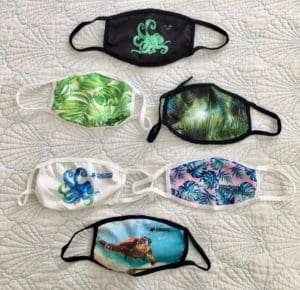 Sorrentino is now inviting local artists and artisans to contact her to feature their products on her website. Several well-known St. John artists have already expressed interest.
Looking for opportunities is something that comes naturally to Sorrentino. She arrived on St. Thomas in the mid-1980s with a Bachelor of Arts in international economics and part of a master's in business administration completed. She worked at the West Indies Corp. for several years as a brand manager for Gallo Wines and then moved to the British Virgin Islands where she owned and operated Fort Wines & Spirits, a wholesale and retail liquor company, successfully selling to the to resorts and the charter yacht industry.
In 1996, she moved back to the U.S. mainland for five years to get medical attention for her son Luke, now 24, who has Down syndrome and autism.
After returning to the Virgin Islands, she started Mangrove Adventures, renting out a fleet of dinghies for day trips to Cas Cay. In 2002 when the owners of nearby V.I. Ecotours decided to sell their kayak tour business, she bought it and later  purchased  the small marina, VI Ecotours' current home near Benner Bay, St. Thomas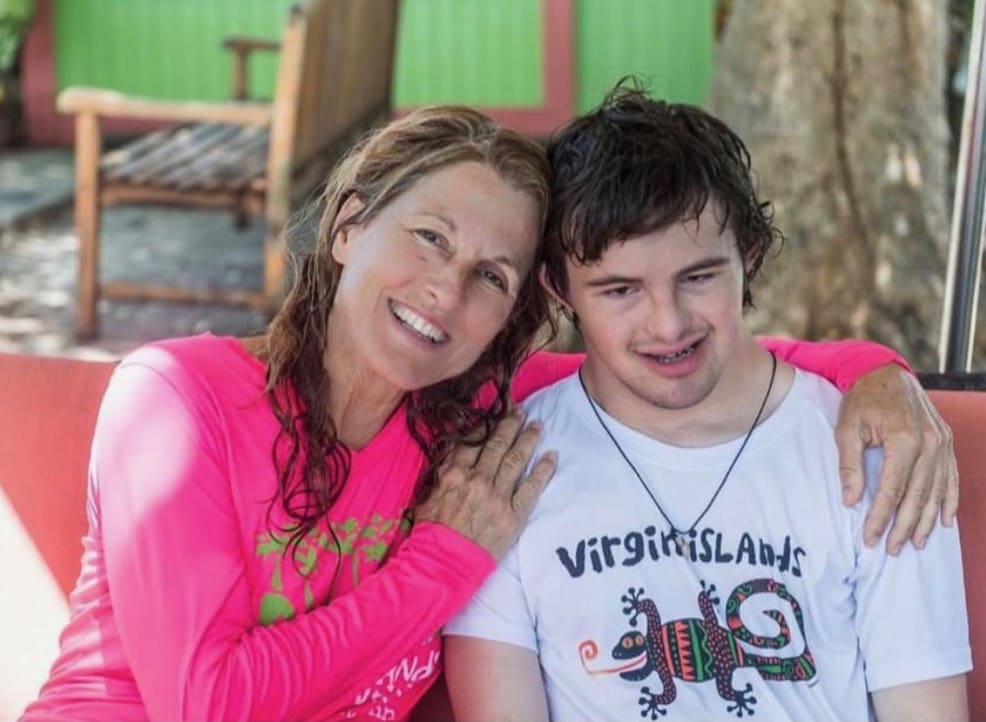 At a Hotel and Tourism Association event, she met Rik Blythe, who was then the manager of Caneel Bay. He suggested she offer kayak trips at Caneel Bay, and years later when the resort management decided to open a water sports and beach bar concession at Honeymoon Beach, Sorrentino opened V.I. Ecotours there.
Honeymoon Beach, located at the end of the Park's most popular trail, Lind Point Trail, proved to be popular with hikers arriving on trails from Cruz Bay,with boaters seeking water toys and refreshments, and island guests and locals who want a remote beach experience with food & beverage service, watersports options and amenities
Caneel Bay Resort was destroyed by Hurricane Irma in 2017, but Sorrentino managed to reopen V.I. Ecotours two months later and then Bikinis on Honeymoon, a beach bar, four months after the storm. The resort remains closed, but the management allows the public to park on the property near the entrance, where they can ride a shuttle through the resort's property to Honeymoon Beach for $10.
That is, they could until Gov. Albert Bryan Jr. closed down all the beaches in the territory to limit public gatherings and slow the transmission of the virus. That's what happened on weekends during the past three weeks.
The governor announced the restrictions were to be eased on Tuesday, and Sorrentino said she's looking forward to seeing people back on the beach daily.
"People tend to get depressed during a pandemic, but the best way to get out of that is to get out into nature," she said. Virgin Islands Ecotours will be offering discounted kayak tours for locals for the next few weeks, call them for details 340.779.2155.