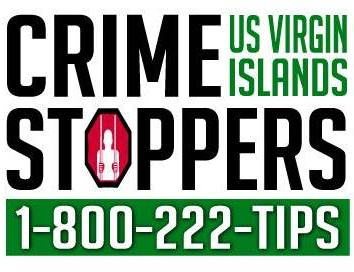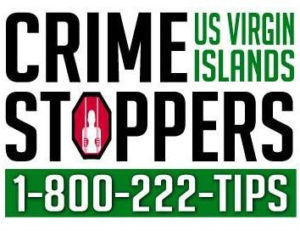 Crimes Stoppers USVI, the anonymous top service, is putting the spotlight on a home invasion on St. Thomas and a stolen car that could be used in later, more vicious crimes on St. Croix.
ST. CROIX: At about 8:15 tp 8:30 a.m. Friday, July 31, 2020, police were notified of a shooting incident at HH Tire and Battery in Peter's Rest, St. Croix. At the scene, officers found a man later identified as 27-year-old Aaron Joseph, who was an employee of HH Tire & Battery, sitting lifeless in what appeared to be a silver Toyota RAV4.
The victim sustained multiple gunshot wounds about the upper body and the vehicle was riddled with bullet holes.
According to the Crime Stoppers news release, the vehicle driven by the shooters, a 2001 Maroon Toyota Highlander, had been stolen during a carjacking at around 9 p.m. the previous day in the Altona Lagoon area, suggesting to police the shooting had been an organized hit.
Surveillance video from HH Tire and Battery shows the RAV4 parking at the establishment. As soon as the vehicle stops, three men exit the stolen Highlander, run to the parked RAV4 and shoot the driver up close.
The three suspects fled the area and ditched the maroon Toyota Highlander nearby.
ST. THOMAS: At approximately 9 p.m. Saturday, August 22, 2020, V.I. Police officers made contact with the owner of a residence in Estate Bovoni, who told them his home had been invaded by three black males who entered the residence through the front. Armed with firearms, they threatened his aunt at gunpoint. He said the intruders entered his bedroom and removed an undisclosed amount of money. They fled the scene by exiting back through the front door.
The suspects were described as three young black males, medium to dark complexion, medium built, approximately five foot four inches to five foot six inches tall. All were wearing black clothing and masks during this incident.
Anyone with information on the Crime of The Week cases or any other crime can call Crime Stoppers USVI at 1-800-222-8477 (1-800-222-TIPS), or submit a tip online at www.P3tips.com or www.crimestoppersvi.org. Callers will be issued a confidential PIN and are encouraged to check back frequently for reward eligibility. Information that leads to the resolution of a crime can qualify the caller for an anonymous cash reward.