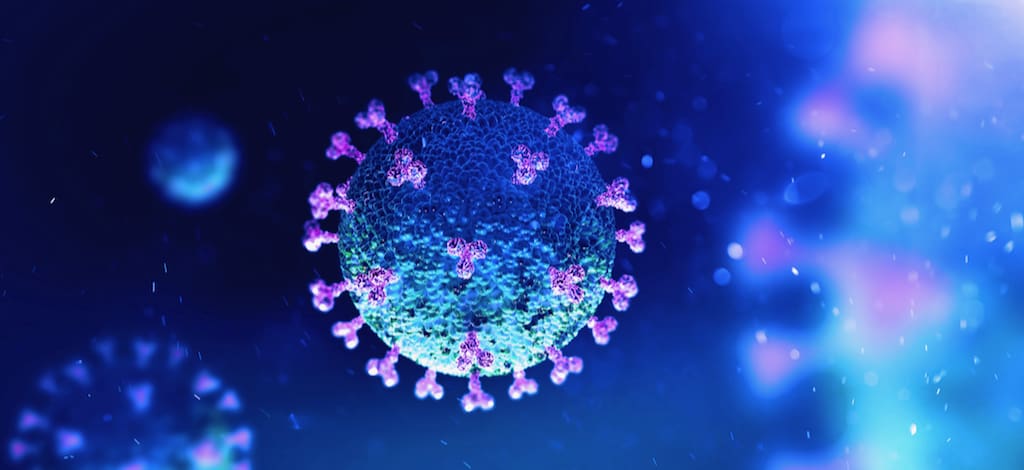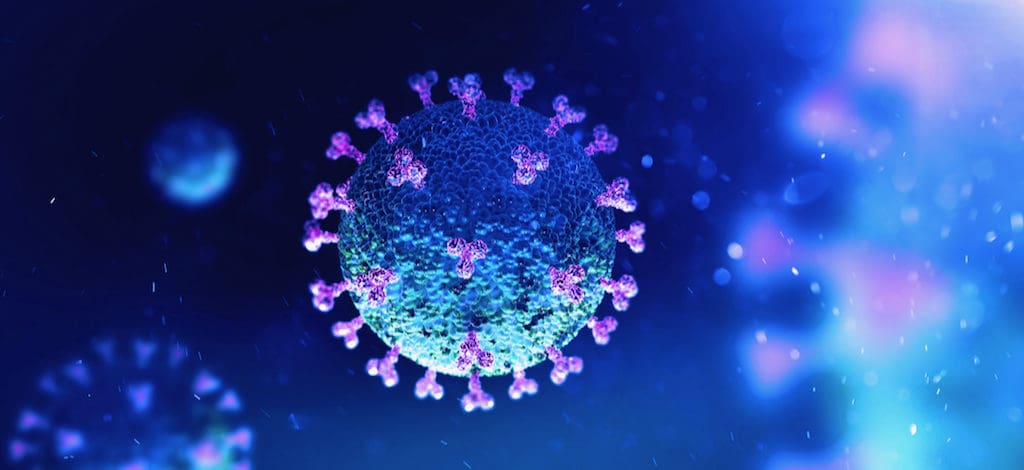 The Department of Health reports a 59-year-old St. John man has died of COVID-19, marking the first fatality from the virus on the island. The Health Department has not released any more details about the death. The sad news brings the territory's total COVID-19 fatality count to 16, not counting a UVI employee who left the territory while ill then died in the states.
As of Wednesday, before this news, St. John, with a population of about 4,000 at the time of the 2010 census, had seen 37 confirmed cases of the illness since the pandemic began. Since some cases do not show symptoms and not everyone is tested, the real number of cases is higher than the number confirmed by testing.
On Wednesday, 347 people on St. John tested negative for the virus and five test results were pending. Of the known cases, 22 were from community spread, meaning no clear source is known. Another seven were from close contact with other infected people. Five were travel-related and three were under investigation. St. John has had zero new cases since Sunday, one case from Saturday to Sunday and one case from Friday to Saturday.
The total number of confirmed cases in the U.S. Virgin Islands now stands at 1,144 for the territory. So far, 16,810 Virgin Islanders have been tested and 15,649 have tested negative for the novel coronavirus.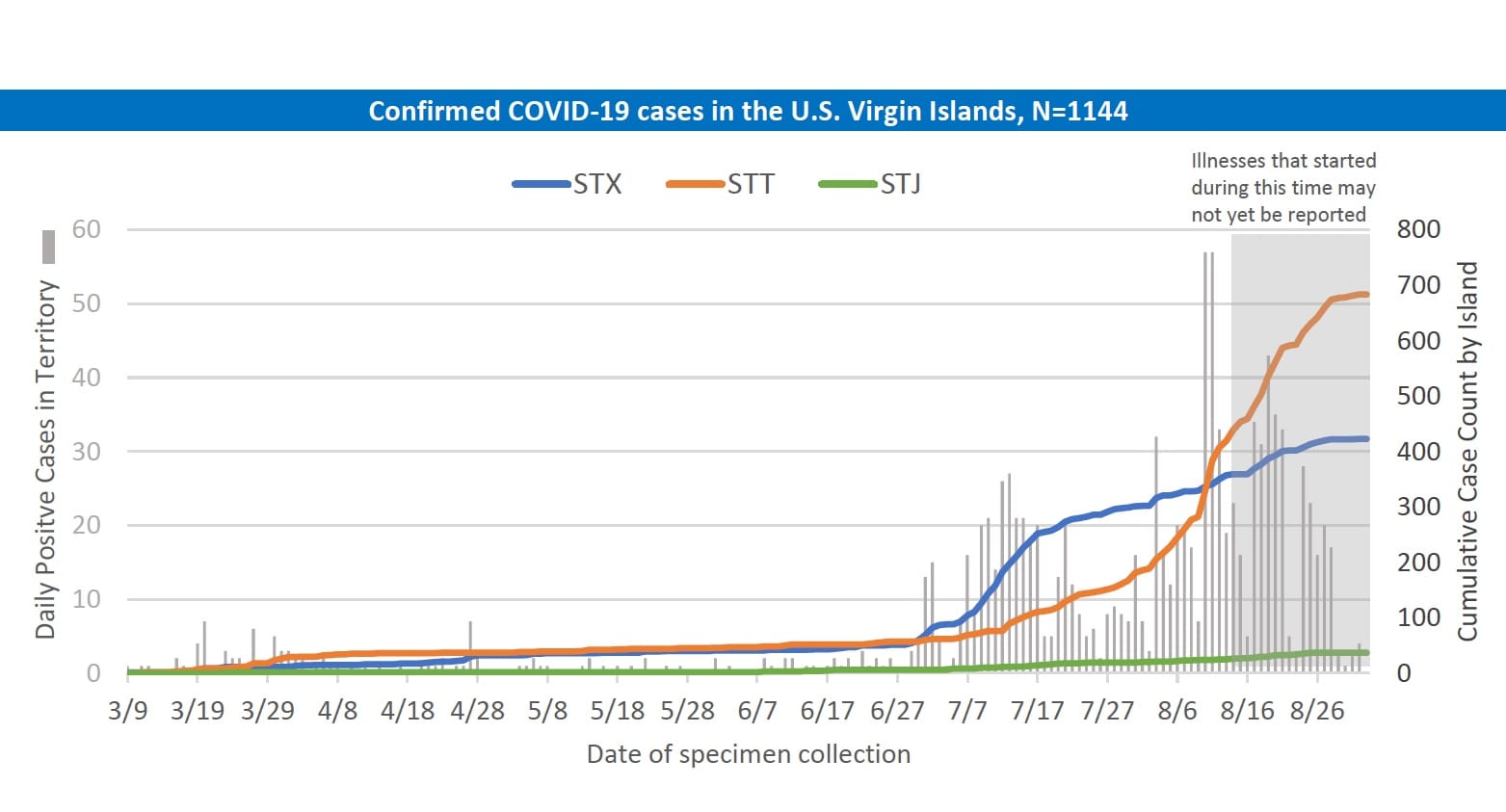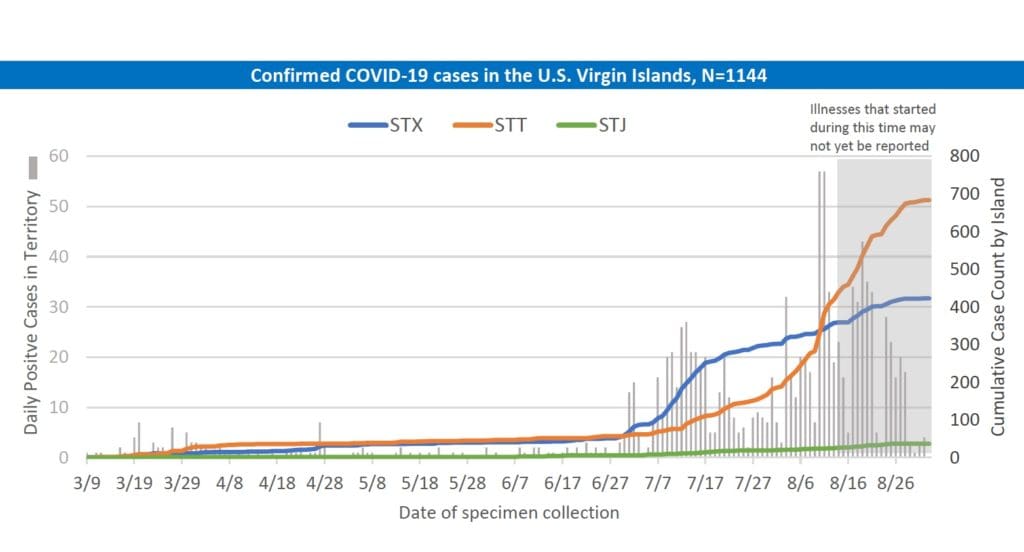 The trend continues downward, with the entire territory showing one new confirmed positive test result from Tuesday to Wednesday. That new case was on St. Thomas, which also saw 92 new negative test results from Tuesday to Wednesday.
But this latest death drives home that the illness remains a grave threat.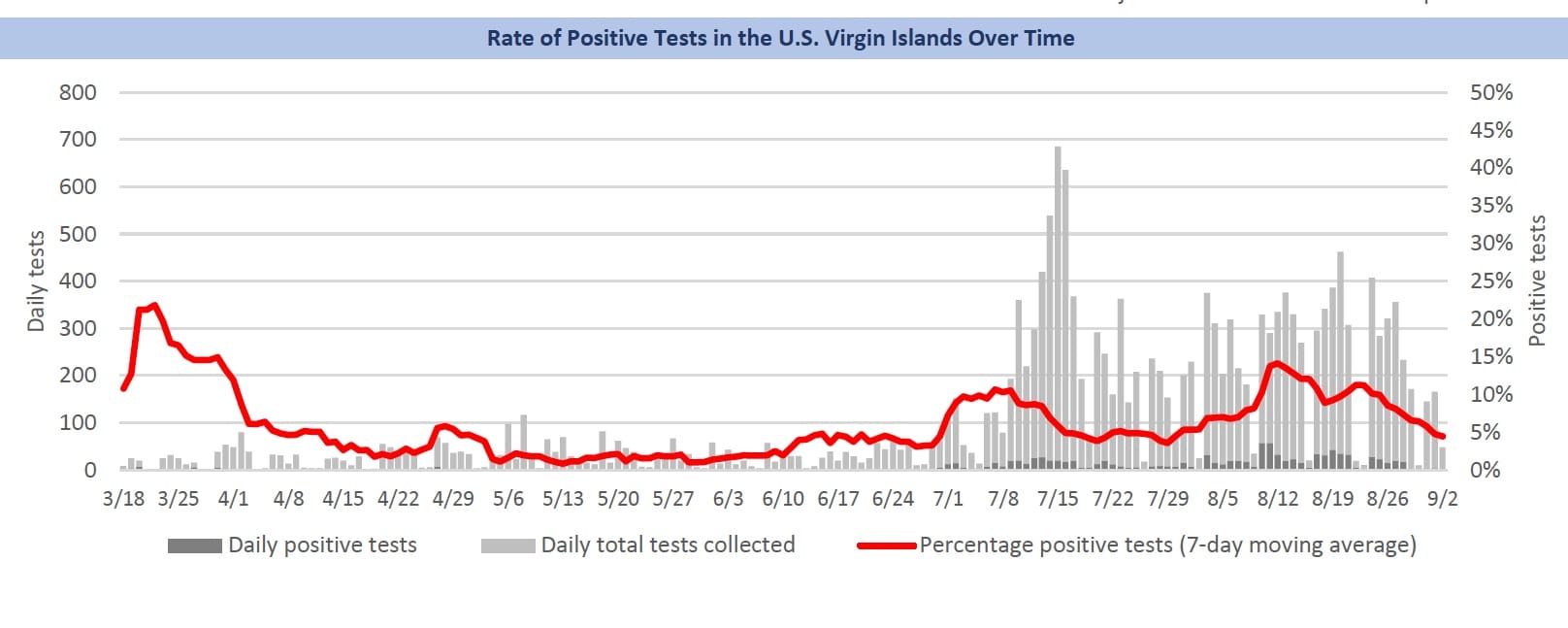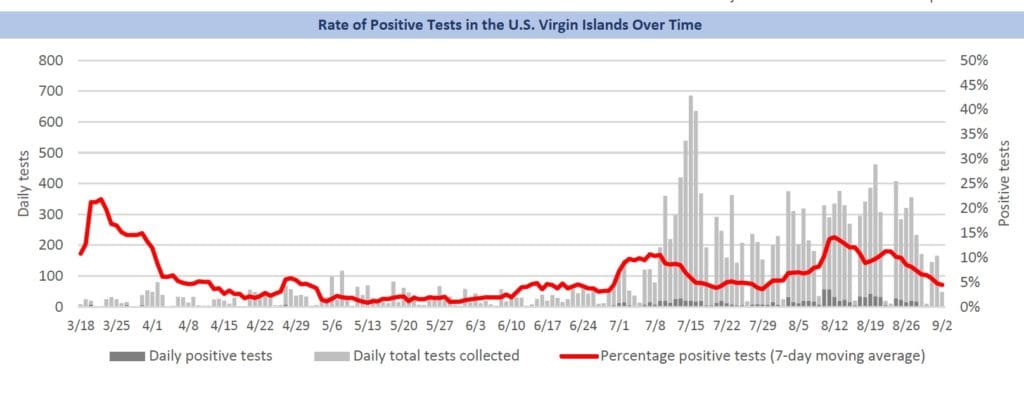 According to the U.S. Centers for Disease Control, symptoms may appear two to 14 days after exposure to the virus.
People with these symptoms may have COVID-19:
– Fever or chills
– Cough
– Shortness of breath or difficulty breathing
– Fatigue
– Muscle or body aches
– Headache
– New loss of taste or smell
– Sore throat
– Congestion or runny nose
– Nausea or vomiting
– Diarrhea
Editor's note: The Department of Licensing and Consumer Affairs has provided the following cellphone numbers where residents can report activity that is against the law, including violations of the governor's executive orders, that may put others at risk or in danger. Information, photos or videos can be texted to the following: The general number is 340-725-5129. The other two numbers are 340-727-7226 on St. Croix and 340-771-7226 on St. Thomas. You can also call 911 to report serious crimes.