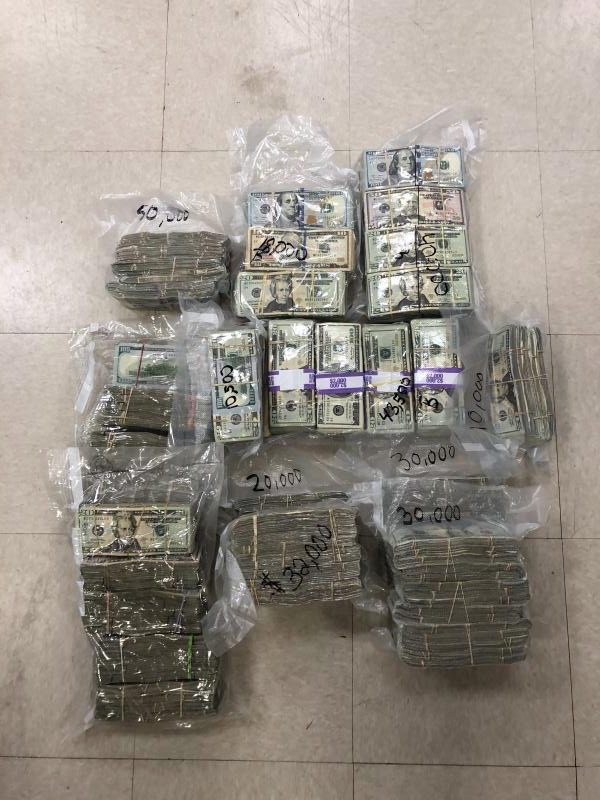 Federal agents in Puerto Rico seized $27 million in cash from a vessel headed to St. Thomas this week in what U.S. Attorney Stephen Muldrow reportedly said is "the largest amount of money ever seized in the district," according to a news release issued Tuesday by Government House.
Muldrow serves in the Puerto Rico District. This bust came a week after White House Office of National Drug Control Policy Director Jim Carroll visited with U.S. Virgin Islands law enforcement officials, and said his office is making a concerted effort to stop drug trafficking in the Caribbean Region.
The release does not say how or if Carroll's visit somehow led to the bust.
"The V.I. Police Department has been working collaboratively with our federal law enforcement partners to stop the flow of drugs and guns through the Caribbean and seeing these results after Mr. Carroll met with local law enforcement is very encouraging," Gov. Albert Bryan Jr. said on Tuesday. "We look forward to further success working with our federal counterparts, and we are grateful for the resources and support they have offered, as we work together to eradicate these elements that fuel violent crimes in our community," he said.
During his visit last week, Carroll said he met with a task force of local and federal law enforcement officials because it is critical for his office to understand what is happening here in the territory so it can provide federal resources.
The White House Office of National Drug Control also is looking at gun trafficking through the USVI and money laundering operations associated with these types of criminal activity, Carroll reportedly said.