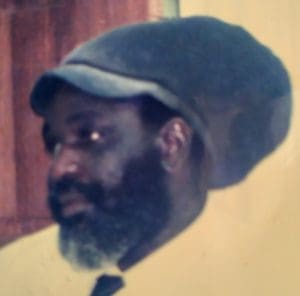 Anthony Nathaniel Hatchett, better known as "King Dred," died on Aug. 1, at the age of 60 in Florida.
Anthony Hatchett (King Dred) is survived by his son, Anthony N. Hatchett Jr.; daughters: Toni N. Hatchett-Garner, NaTashia E. Hatchett-Aboite and Annakiya L. Hatchett; brother, Leayle Edgar Hatchett; sister, Joyce Yvonne Hatchett; uncles: Anthony Hatchett, Edgar D. Jr., Hal, Clarence, Marlon and John Mitchell; aunts: Clare Hatchett, Doris Herouard and Gwendolyn Schlesinger; grandson, Jayden Armstrong; and niece, Megan-Jean E. Eusebe.
He is also survived by cousins: Keith and Karen Almestica, Mia Mitchell Dalcour, Edgar Mitchell III, Netta and Ken Allen Mitchell Jr., Kenya Mitchell-Walcott, Kelvin, Carolyn and Coreen Parson, Jacqueline, Jewel, Julien (Foreman) and JerriLyn Sprauve, Midora and Angela Trant, Barbara Tinnock, Nicole, Mark, Dennis and Nina Herouard, Dwayne, Chad and Nadja Hatchett and the offspring of cousins; and children: Idalin Parris-Watkins (Anthony Jr., NaTashia, Toni); mother, Elizabeth Hatchett (Annakiya); and stepdaughters: Shannel K. Proctor and Elita T. Williams (mother, Idalin Parris-Watkins).
Other survivors include sons-in-law: Antwan Garner, Irvin Aboite; Prayer Warrior, Cherri N. Carty; descendants of Rozina and Jacob Christian, Gladys and friends: Callwood and Earl Hatchett, Maureen Patricia Rabsatt Cullar, Hollis "Slim" Vigier, Mechele Lett, Arturo Watlington Jr. and family, Louis Souffront and family, Delvin Duggins, Errol Dinzey, Beatrice Fleming, Grace Hendrickson, K. "Billy" Connor, Regulars of Junior, Challis, Boogie (formerly), Bridge Bar and T's Restaurant & Bar.
The first viewing will be held from 5-7 p.m., Wednesday, Sept. 2, at the Celestial Chapel of Hurley Funeral Home. A second viewing will be held at the Celestial Chapel – Hurley Funeral Home at 9 a.m. followed by a service at 10 a.m., Thursday, Sept. 3. Interment will be at Western Cemetery No. 1.
Due to the global pandemic, Coronavirus (COVID-19), and public health guidance, masks or facial coverings must be worn at all gatherings and social distancing observed.
Family and friends may offer their support by sharing a special memory or message by going to www.hurley-davisfuneralhome.com.
Arrangements are under the care of Dan Hurley Home for Funerals and Cremation Centers of St. Thomas, St. John and St. Croix.