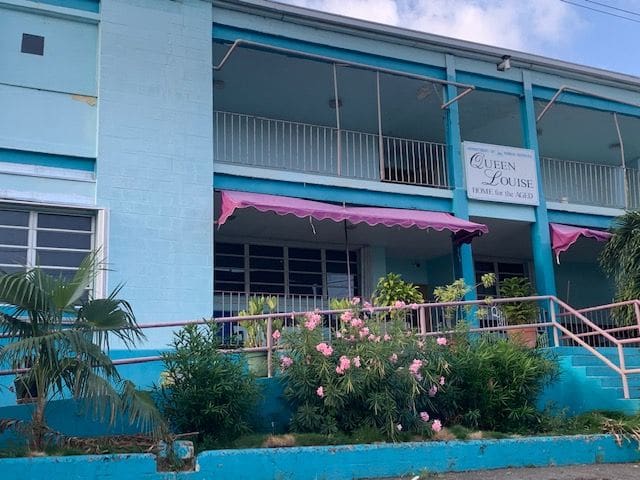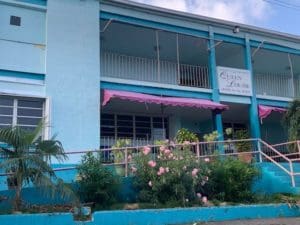 After a few days at Schneider Regional Medical Center, the 11 residents of the Queen Louise Home for the Aged who tested positive for COVID-19 are back at home, recovering and quarantining in place, while the uninfected minority are being housed elsewhere, according to the Department of Human Services.
On Aug. 12, the Queen Louise Home, run by the Department of Human Services, reported that of 17 residents tested, 10 returned positive results, and of 25 Queen Louise staff who were tested, six tested positive.
By Aug. 18, Schneider Regional Medical Center reported it was caring for 12 patients. But Human Services reported 11 residents were at the hospital. Human Services also reported the death of one Queen Louise resident, aged 101, but would not confirm whether it was a COVID-19 fatality.
According to Michelle Francis, director of strategic operations and planning at Human Services, the remaining patients have all returned to Queen Louise Home.
"Hospitalization was a very proactive measure because the residents are particularly vulnerable and elderly," Francis said.
Their return home means they were in stable condition, she said. Most have not had severe reactions to the illness, at least so far.
"Some had spiked fevers, some no fever at all. It kind of changes from hour to hour," she said.
One resident is being monitored very closely and may return to the hospital if necessary, she said.
Asked about the one fatality, Francis said she had no official word from the hospital about the cause of death yet, and said they may not be able to release any information due to patient privacy concerns.
Meanwhile, Human Services Commissioner Kimberley Causey-Gomez said Tuesday that "testing across Human Services is ongoing, as is retesting in critical care facilities, for the safety of residents but also the staff."
Human Services runs four 24-hour a day residential facilities: Queen Louise and Grigg, the two senior facilities; the Youth Rehabilitation Center on St. Croix; and the Anna's Hope Group Home on St. Croix. There are four juvenile residents at the Youth Rehabilitation Center right now, Causey-Gomez said.
"To date, we don't have any other positives in any other facilities" except Queen Louise, Francis said.
Human Services provides many other services, from Head Start to the Medical Assistance Program, to Food Stamps, that continue during the pandemic. On St. Thomas, most of the offices are at the Knud Hansen Complex. On St. Croix the offices are more spread out. There have been confirmed COVID-19 cases among employees at the Knud Hansen Complex, which led to a temporary partial closure.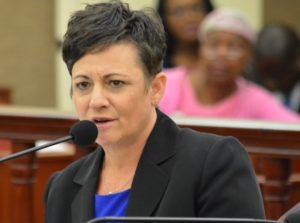 "When we reopen the facilities, all people entering will be required to wear masks. We will do a temperature screening and symptom assessment, and if there is a fever or any symptoms the person will not be allowed to enter any of our facilities," Causey-Gomez said.
"We have just been grateful for the collaboration between the hospital, the Department of Health and us at Human Services," Causey-Gomez said. She thanks Health Department workers for coming out to the Queen Louise Home, Schneider Hospital staff for working with them "day in and day out, helping with our residents. … It has been a really good experience for me personally to really see our government working collaboratively from the inside," Causey-Gomez said.