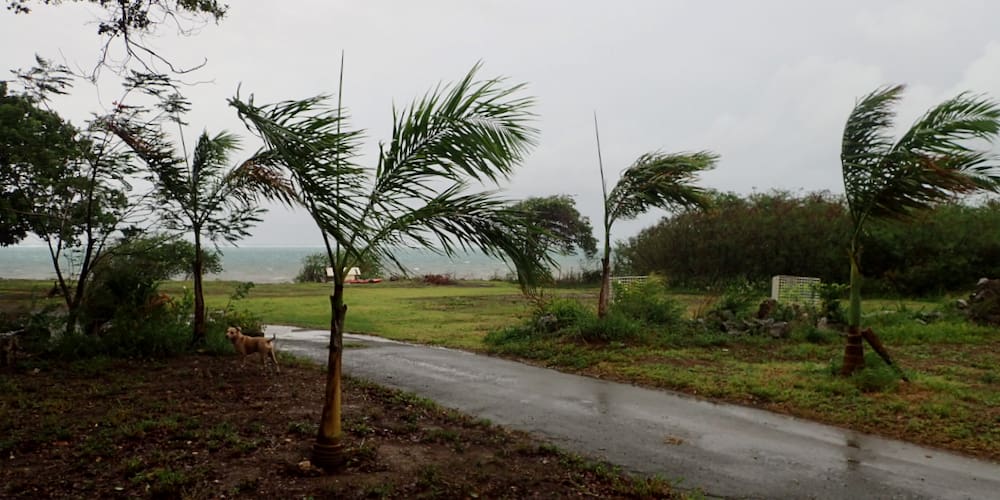 The U.S. Coast Guard set Port Condition Four on Sunday morning for maritime ports in the U.S. Virgin Islands and certain maritime ports of San Juan, Puerto Rico, following the passing of Tropical Storm Laura.
During Port Condition Four, port facilities are open to all commercial vessel traffic. All mariners are advised to use caution due to floating debris and report any abnormalities to the Coast Guard.
The following seaports in Puerto Rico remain closed until further notice: Culebra, Ceiba, Vieques, Guánica, Yabucoa, Mayagüez and Arecibo.
Storm warnings have been discontinued as Tropical Storm Laura continues to move away from the area and as improving weather conditions have been observed overnight across the Virgin Islands.
Winds subsided, and overnight low temperatures were in the upper 70s to low 80s. Mainly fair weather conditions are expected Sunday as much drier air enters the local area. Daytime high temperatures should top out in the upper 80s to lower 90s.
Across the regional waters, choppy six-foot seas are expected. There is a moderate risk of rip currents across the coastlines of the territory.
There are currently no active tropical weather systems of concern to the U.S. Virgin Islands.