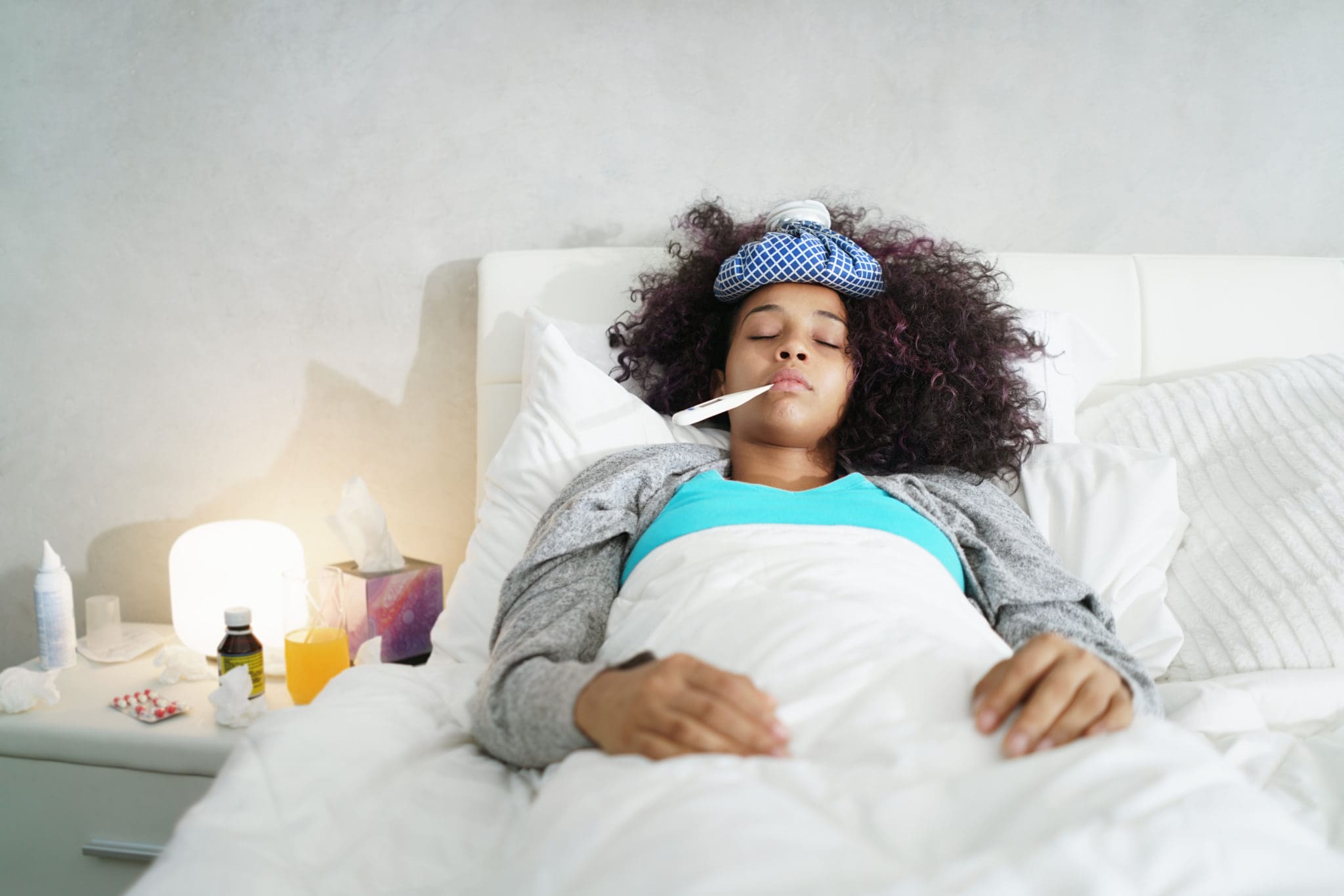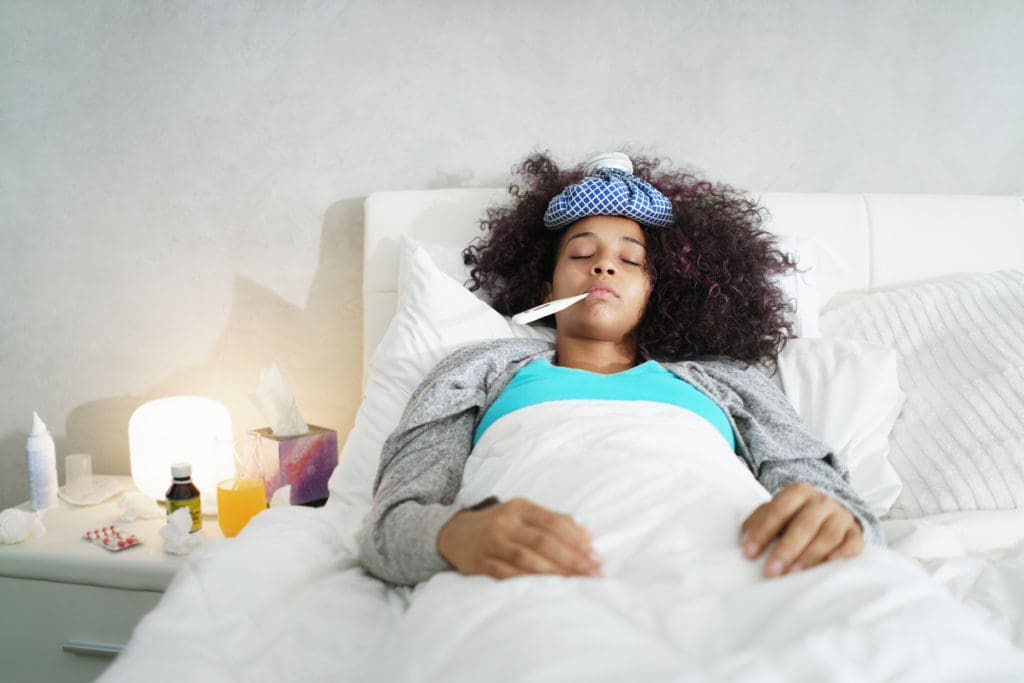 Virgin Islanders, like people all over the world, are feeling their way through the COVID-19 pandemic, dealing with this new illness. Hundreds of people in the territory have already fallen sick, and there has been a recent surge in cases.
The following are some firsthand accounts from everyday Virgin Islanders. In many cases, there are no names given. Some said they felt embarrassed about testing positive for the virus; they were worried what people might think of them and were anxious that others wouldn't want to be in their company even after they followed procedures to be released from quarantine.
"I had terrible headaches, sweats and fever for days. It was rough, I felt like I was going to die," said one person who tested positive for COVID-19 in late July. "My heart felt like it was beating extra fast. I felt like staying in quarantine made me worse at one point, but I knew I couldn't take the chance of spreading it. I thought I was going to be one of the severe cases of COVID-19. I took Tylenol extra strength every four hours and drank lots of hot liquids. I think the hot liquids helped the most. My anxiety had worsened but going on my balcony to get some fresh air helped."
Another resident who works as a teacher on St. Thomas said they "started to feel symptoms of a common cold such as having a cough, sore throat and headaches."
"I honestly didn't think it could be coronavirus, but when my sister tested positive, I went in to get tested. I think it is important that one gets tested when experiencing any of these 'cold' symptoms, even if you are careful with social distancing and wearing your mask. Better to be safe than sorry."
"After testing positive, the Department of Health called me," said one person who tested positive for in August. "I had to answer two separate questionnaire forms. It was almost a 25-minute call with just answering questions and getting feedback. They were very helpful. Questions were mainly about who I was in contact with for the last two weeks, and how I will be staying quarantined for the next two weeks."
"When I first tested positive for COVID-19, I was in denial. I did not think I could have it," said a young woman who tested positive in August and is currently in quarantine.
"I was with friends who claimed they took all the precautions, and always had their masks on. I went to one gathering with my friends and believe I got it there. It was just a few close friends, so I didn't think there was any harm, but I guess I was wrong," she said.
"I think during this time, we need to be careful and listen to the health professionals' advice because even if someone is our friend, the rules still apply. Social distancing yourself is important," she continued. "No touching, keep your mask on, don't share drinks and again social distance! During this pandemic, it doesn't matter if someone is your friend or not; we need to take the steps recommended by our health professionals. I could not imagine the guilt I would feel if I gave this virus to my father who is already suffering from medical health conditions."
A University of the Virgin Islands student who tested positive for COVID-19 in July said they went to get tested at the Medical Community Center after a family member had it.
"A couple of days after getting tested was when the symptoms hit me," the person said. "I felt like my bones were aching, my eyes felt like they were going to burst out from the heaviness and my blood pressure was high. I had a runny nose, cough, fever, chills, sweats and nausea. It was terrible; I never want to feel like that again,"
"I had to go to the hospital. When I was in the hospital, they wouldn't even let my mom in to be with me. I am just a young adult; I am grateful that I managed to survive this pain. I can't imagine how a child or an elder would feel," they said.
Many in the community are wondering how serious COVID-19 is.
"I honestly didn't think COVID was a big deal at first," said one individual who is currently in quarantine after testing positive in August. "I felt like everyone was exaggerating when talking about it. Once I got it, I realized I was wrong. I got bad headaches. I had to isolate myself from my friends and family. One of my biggest concerns was giving it to my brother who has asthma. I was praying that I would heal and my symptoms would go away, and more importantly prayed none of my family, especially my brother [would get it]. COVID is definitely something we need to take more seriously, especially with the massive increase in positive cases recently."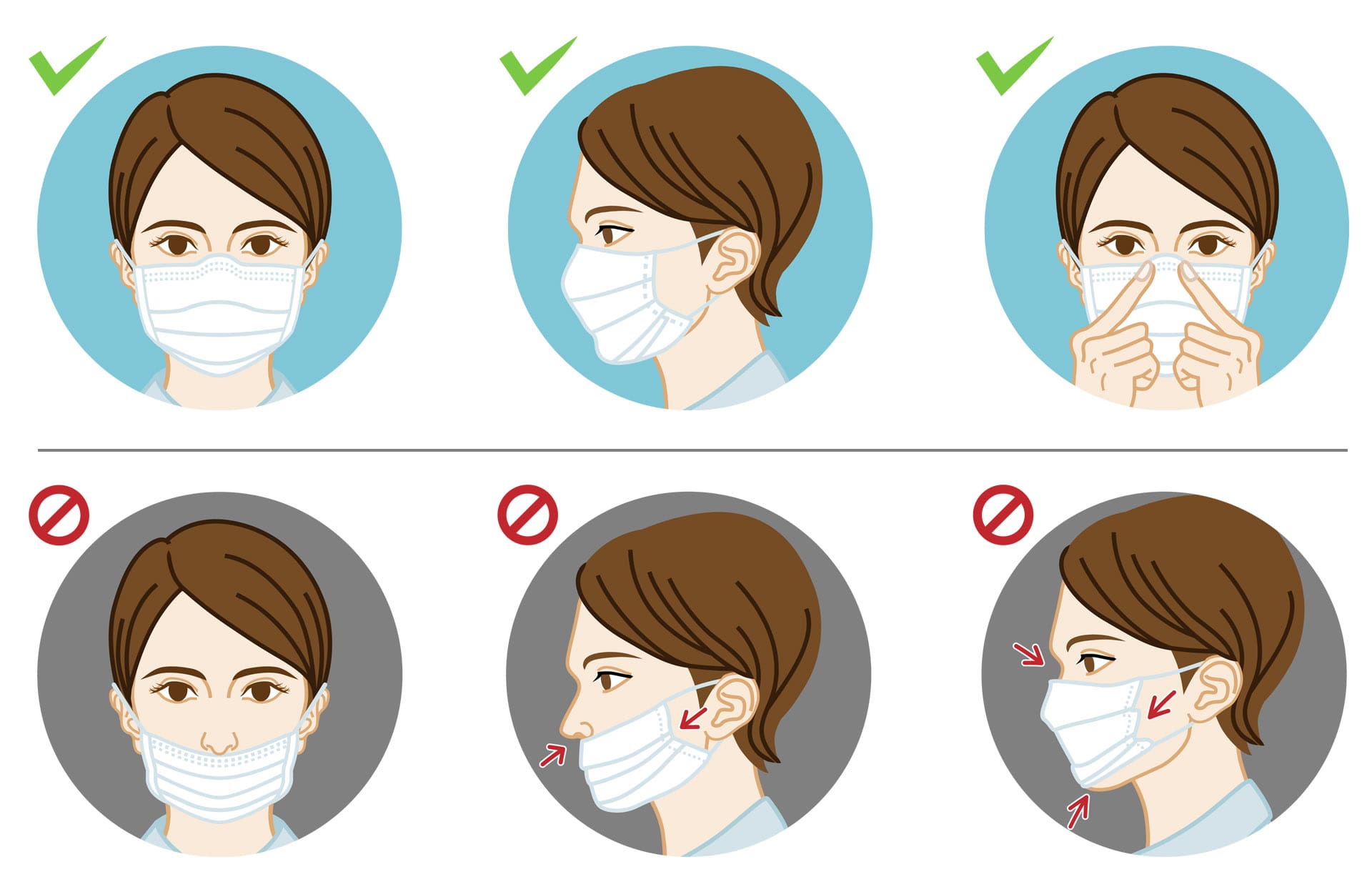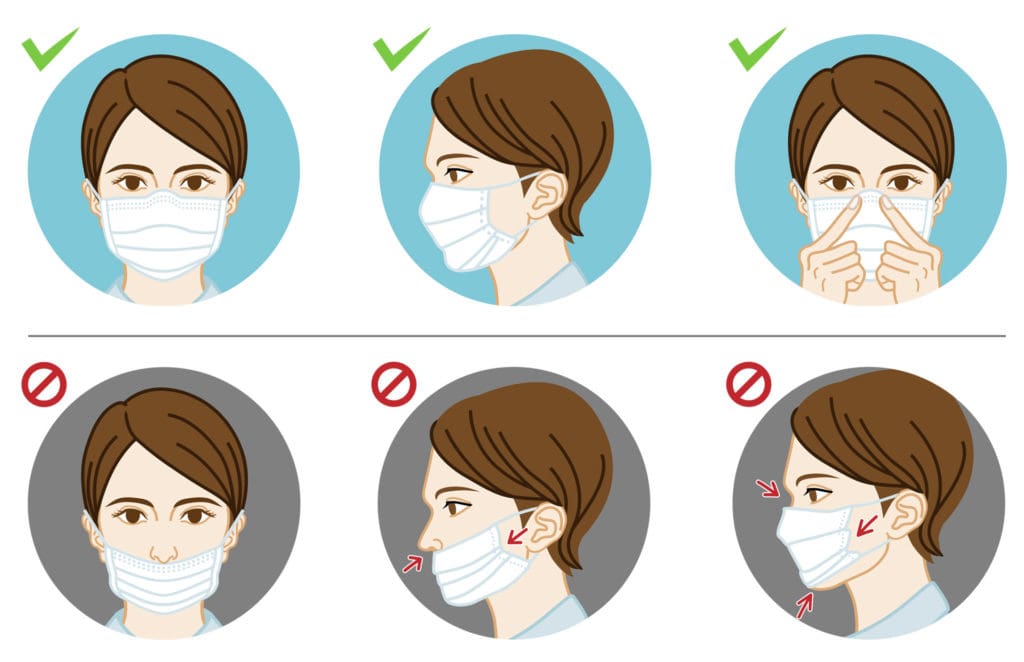 "You should immediately self-quarantine to prevent the spread to anyone else in the community," said Dr. Tai Hunte-Ceasar, infectious disease specialist. "If you cannot safely do so at home, you may qualify for non-congregant housing that the Department of Health oversees. The Epidemiology Division will monitor your quarantine daily and will provide you with a date to safely come out of quarantine."
Many people ask what they can do to protect themselves or their families.
"The biggest way to prevent COVID is to stay at home as much as possible," Hunte-Ceasar said. "The virus is transmitted by people who have the infection and spread it to others from their respiratory particles. Close contact with someone infected with the virus puts you at risk for inhaling the virus. Touching contaminated surfaces and then touching your face or food that you eat can also cause you to contract the virus. Frequent hand sanitizing or washing is the next best step at preventing COVID."
Additional steps to reduce the chances of being infected include: Washing your hands as often as possible throughout the day, making sure you are using warm water and soap; using hand sanitizer to kill any bacteria you may have on your hands; maintaining social distance from others, at least six feet apart; avoiding crowded places; and not touching your eyes, nose and mouth. Make sure to always have your mask on. The mask should be covering your nose and mouth. If you are experiencing any symptoms, stay home and isolate – even if they are minor symptoms such as a cough or fever. If the symptoms begin to worsen, get tested.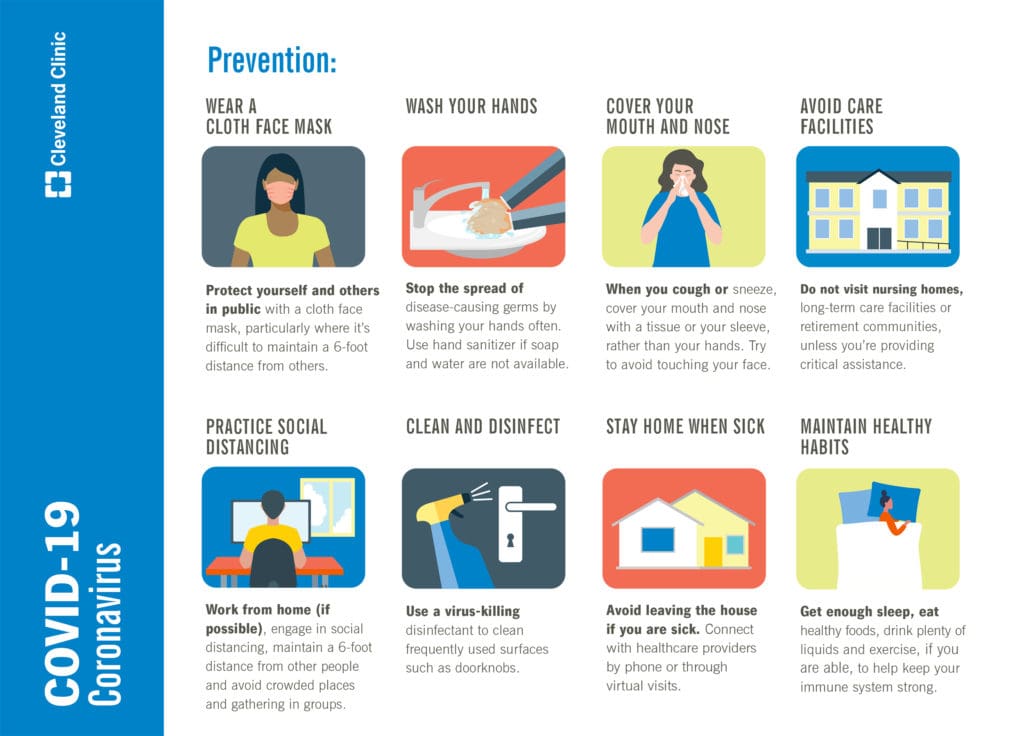 "I always encourage people to wear their masks properly," said Jahnesta Ritter, Health Department spokeswoman. "Your mask should cover your nose and mouth. Everyone should avoid mass gatherings and small spaces that don't allow for physical distancing from others. Hand hygiene is critical. Always wash your hands with soap and warm water. Stay home when possible and only venture out for critical needs like food, medicine or other essentials. We're in hurricane season, so it's important to build a preparedness kit and have a plan for your family. Think of ways you can help those in need while staying safe from COVID-19."
While there is no cure and few approved treatments for those who are not hospitalized, some people have tried various home remedies and reported that they found them helpful.
"Once I tested positive, I began to drink hot liquid soups daily," said one person when asked how she responded to COVID. "I also had tea two or three times throughout the day. I would drink warm lemon water in the morning and evening. I also took Vitamin C, Vitamin D and zinc daily. I feel like doing these helped with my symptoms."
Hunte-Ceasar, however, said, "These remedies are anecdotal and have not been shown to be effective through clinical trials. However, this disease is still being studied and these remedies are not harmful."
Social distancing, though, cannot be emphasized too much, she said.
"There is a tremendous amount of spread occurring in the community due to asymptomatic spread. Our seniors are being hospitalized with a life-threatening illness because of exposures from their younger family members bringing the virus unknowingly home to them. The public needs to take social distancing seriously and understand that although you may not feel sick, you can still spread COVID to the people in the community who may potentially die from this disease," Hunte-Ceasar said.
"Now is not the time to sneak to have fun with irresponsible and unnecessary socialization. Our hospitals cannot maintain the potential surge that we are seeing on the mainland, and if the community transmission continues to rise, so will our hospitalizations and deaths," she said.
COVID-19 symptoms reported include fever, cough and shortness of breath. It spreads mostly between people who are in close contact via respiratory droplets when an infected person coughs or sneezes. People who have contracted COVID-19 are most likely to spread it when they are most symptomatic. This means they are more likely to spread it to others when they are sick.
Anyone experiencing symptoms like cough, fever and shortness of breath, and has traveled anywhere in the last 14 days or has come in contact with a confirmed case, is urged to self-quarantine and call 340-712-6299 or 340-776-1519 from 8 a.m. to 10 p.m. Monday through Sunday.
For more information, visit doh.vi.gov/coronavirus or cdc.gov/covid19. For updates, text COVID19USVI to 888777.