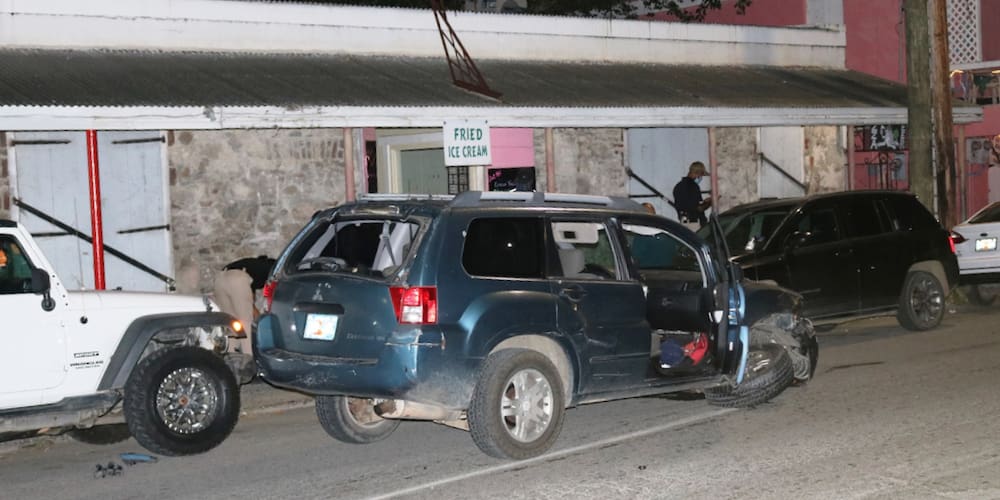 A 27-year-old man was shot and killed Sunday evening in downtown Frederiksted, the V.I. Police Department reported.
The victim was identified as Joseph Leonardo Clarke of Grove Place. It was the 17th homicide on St. Croix since the beginning of the year, according to the Source homicide list*, the 34th in the territory.
According to the police report, at about 5:10 p.m. Aug. 16, the 911 emergency call center received a report of shots fired at the corner of King Street and Market Street in downtown Frederiksted. Upon arrival, officers observed an unresponsive man, later identified as Clarke, with gunshot wounds to the body.
Officers also learned that a minor in a passing vehicle also had been injured by a non-life-threatening gunshot. The minor was treated at the Gov. Juan F. Luis Hospital and released.
St. Croix Chief of Police Sidney Elskoe, who was at the scene, condemned the gun violence on the island.
"We are again asking for information to solve this and other recent shootings. If you know that something is about to happen, we are urging you to let us know so we can stop it from happening," Elskoe said.
Police urged anyone with information to call 911, the Crime Tip Line at 340-778-4950 or the anonymous tip services, Crime Stoppers USVI, at 1-800-222-8477 (1-800-222-TIPS).
*The Source homicide list is based on reports from VIPD, but unlike the police list and those of some other media, the Source list does not include suicides or vehicular homicides, which can cause a disparity in the number of incidents reported.