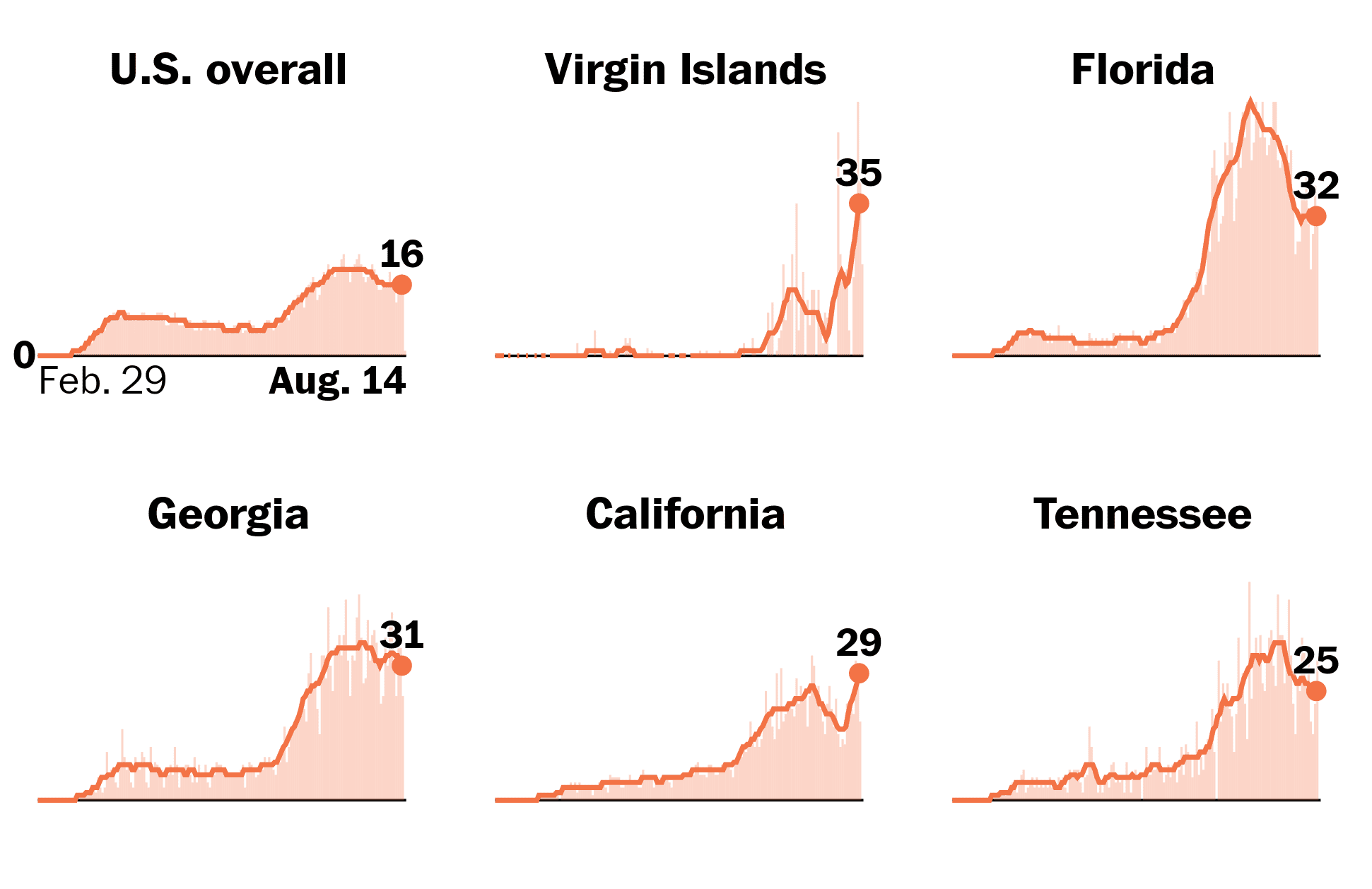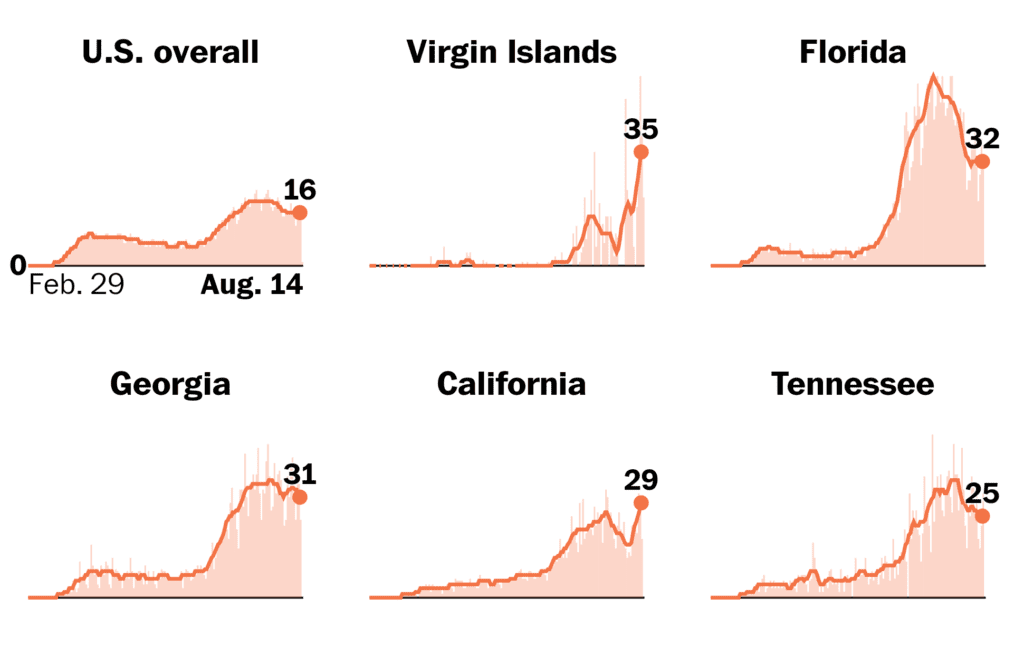 The recent spike of COVID-19 cases in the territory has caught the attention of national media.
The Virgin Islands had a prominent spot on the Washington Post front page Friday. A chart showing recent case numbers per 100,000 people in various places showed the USVI to have the highest number of the week. The territory has 35 cases per hundred thousand people. Overall, the United States has 16 cases per hundred thousand.
On Tuesday, the Virgin Islands was added to the list of places seen as COVID-19 hotspots. People arriving in New York, New Jersey, and Connecticut from the territory must self-quarantine for 14 days as the tri-state area, once itself a COVID-19 hotspot, attempts to avoid a possible second wave.
The Centers for Disease Control and Prevention has issued a warning that the Virgin Islands is a high-risk area. It recommends travelers avoid all nonessential travel to the U.S. Virgin Islands and those in at-risk categories consider postponing all travel, including essential travel, to the territory. The CDC adds on its website, "If you get sick in the U.S. Virgin Islands and need medical care, resources may be limited."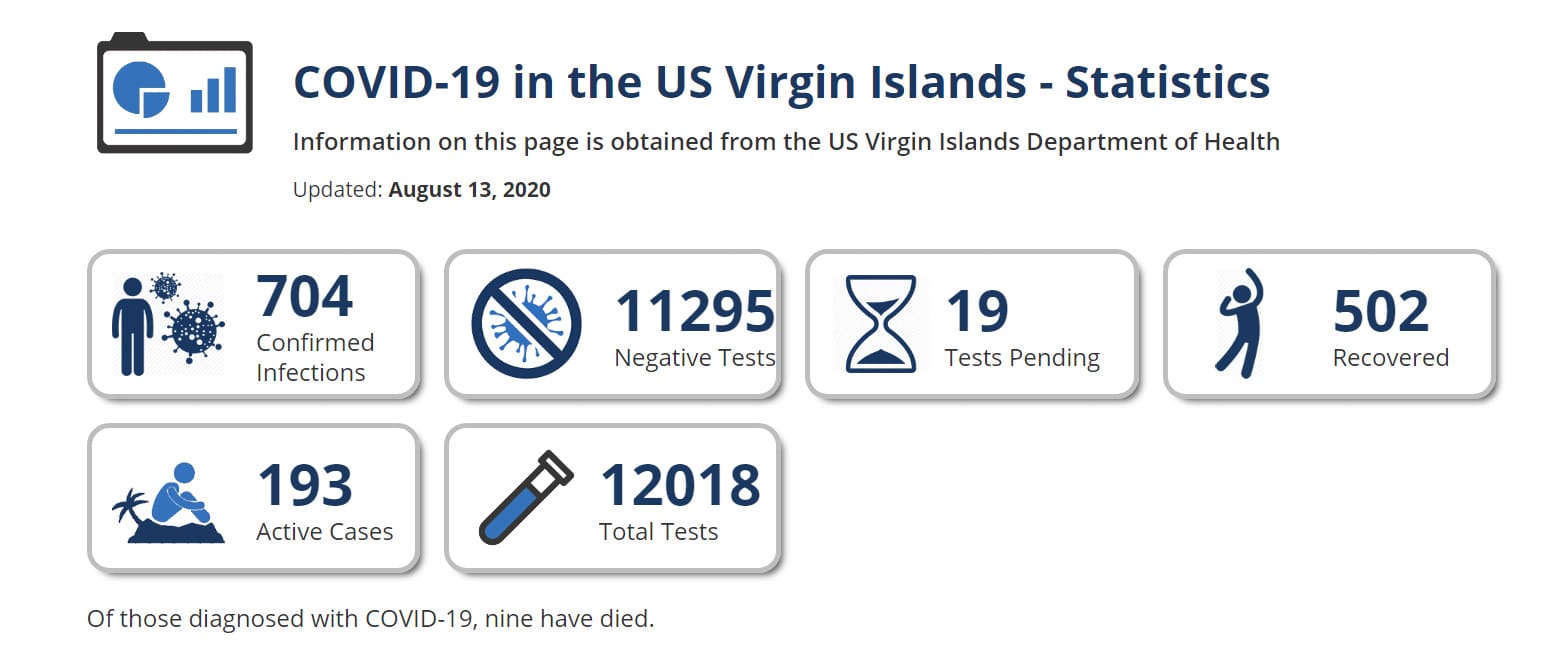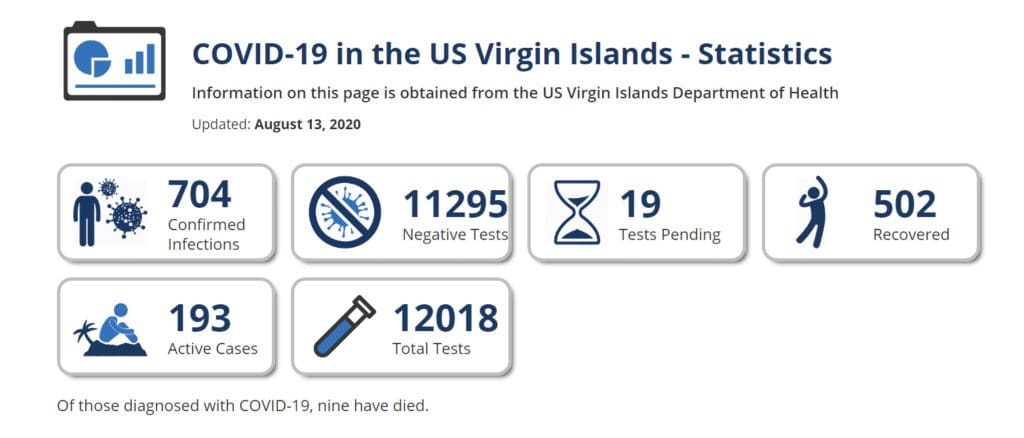 On Aug. 11, Gov. Albert Bryan said starting Monday the territory will revert to "Stay at Home" status to quash the spike in COVID-19 cases. He said at a press conference that in the week since Wednesday, Aug. 5, the number of confirmed positive cases in the USVI jumped 40 percent, from 501 to 704. But St. Thomas has seen a massive 78 percent jump in one week, from 194 confirmed cases on Aug. 5 to 363 confirmed cases as of Thursday evening.
Since Tuesday evening, the territory has recorded 65 new positive cases, including 20 at the St. Thomas jail and another 16 at the Queen Louise senior assisted living facility on St. Thomas.
Puerto Rico is also included on the quarantine list along with 31 other states.