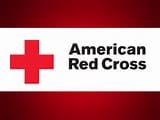 The American Red Cross of the U.S. Virgin Islands is seeking volunteers to assist during this year's active hurricane season in midst of the COVID-19 pandemic. In late July, the tropical system that became Hurricane Isaias passed over the territory as the ninth named storm of the season — the earliest on record. As the area enters the peak months for tropical storms and hurricanes, the National Oceanic and Atmospheric Administration's (NOAA) updated August forecast calls for up to 25 named storms and has the potential to be one of the busiest on record.
"In light of the record pace of storms we are seeing in the Atlantic, the Red Cross is asking Islanders to be ready to help our community," said John Duck, executive director, Red Cross USVI. "The pandemic will make it challenging for disaster workers from the mainland and other U.S. territories to travel here. Local volunteers provide critical, on the ground relief and are the first line of support in any disaster."
Shelter Workers May Be Needed
During the pandemic, territory officials are encouraging all islanders to have plans to shelter-in-place when possible. For larger disasters, where this is not safe, the Red Cross will work with the Department of Human Services to provide safe places to stay. If congregate shelters are opened, the Red Cross will need local volunteers willing to support these efforts.
Health Services Support Is Needed
Due to health concerns associated with COVID-19, there is also a special need for registered nurses (RNs) and other medical professionals with active, current and unencumbered licenses.  Should congregate shelters open, disaster health volunteers would be needed to help screen and assess people's health.
Be sure to review the CDC guidance for people who are at higher risk for severe illness, consult your health care provider and follow local guidance. The Red Cross's number one priority is the health and safety of its employees, volunteers and the people it serves.
How to Volunteer
If an individual is interested in helping Red Cross USVI to provide service to the community, please go to www.redcross.org/VolunteerToday or contact the area offices at 778-5104 serving St. Croix and 774-0375 serving St. Thomas, St. John and Water Island. All volunteers are required to complete an application, pass a background check, and take a short series of virtual training in order to follow COVID-19 protocols. In the end, the Red Cross simply asks that people serve with a kind heart.
The American Red Cross of the U.S. Virgin Islands has an office on St. Croix and St. Thomas (serving St. Thomas, St. John and Water Island). Executive Director John Duck came to the Virgin Islands in September of 2017, just days before Hurricane Irma hit. Call us at 778-5104 (St. Croix) or 774-0375 (St. Thomas).
For more information, visit www.redcross.org/USVI or www.facebook.com/RedCrossUSVI