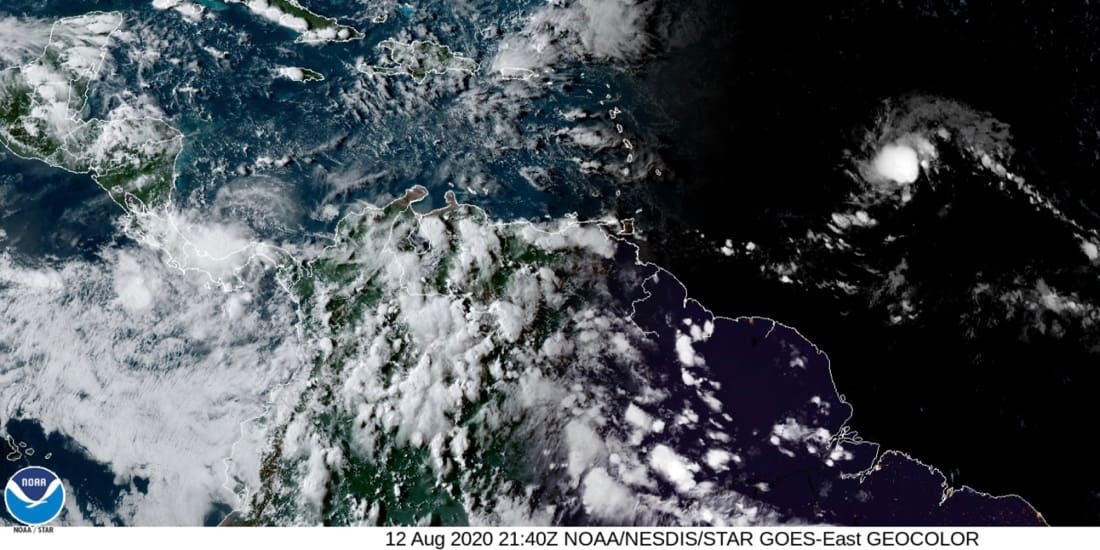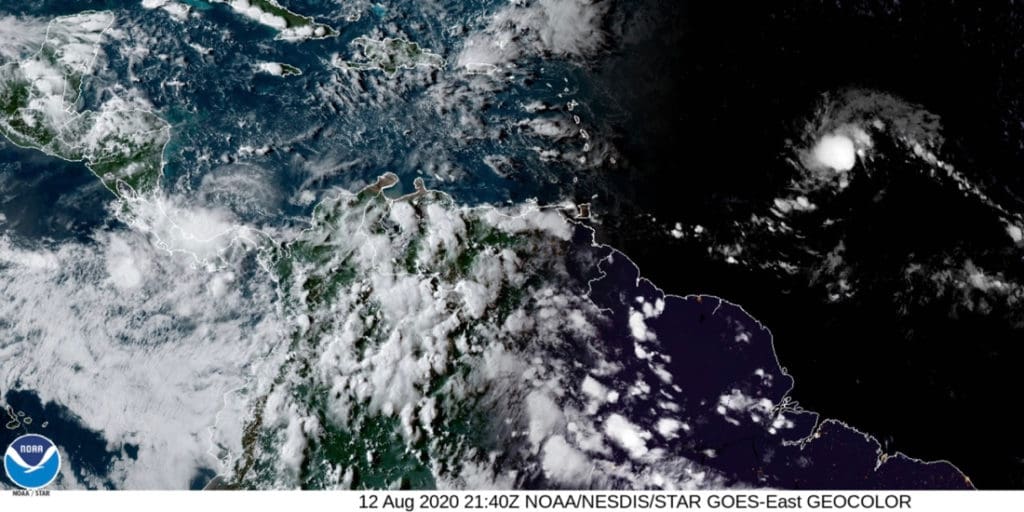 While Tropical Depression Eleven had not reached tropical storm status as of 5 p.m. Wednesday, it continued on a path to the west, moving at 15 miles per hour on a path that will bring it very near the Virgin Islands.
According to the National Hurricane Center, the storm is expected to take a west-northwest turn Wednesday night. Top winds remain at 35 miles per hour, just under tropical storm strength. Some gradual intensification is expected over the next two days, and the depression could be upgraded to Tropical Storm Josephine. If it is, it will be the earliest "J" storm ever formed.
Satellite imagery on Wednesday afternoon showed some changes in the convection associated with TD 11, as showers and thunderstorms began occurring more in curved bands and less in sheared bursts. This is likely due to the southeasterly shear, which has been affecting the depression, finally letting up.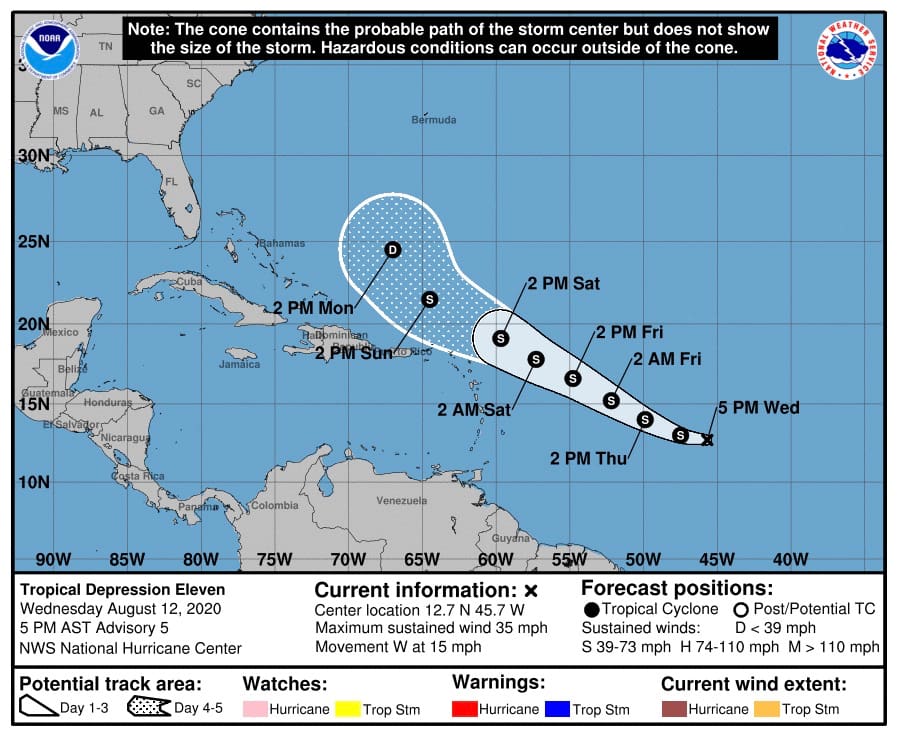 The tropical depression is located approximately 1,400 miles southeast of the Virgin Islands. On the forecast track, the center of the weather system will pass some 190 miles northeast of the Virgin Islands on Sunday. At that time, the system is expected to be a strong tropical depression or a minimal tropical storm with top winds of 45 to 50 miles per hour. Based on the NHC's 5 p.m. advisory, the associated winds and rains are not expected to affect the Virgin Islands.
The cyclone should be in an environment of light to moderate shear through the next 48 hours or so, the NHC predicted. After 60 hours, the cyclone is expected to encounter moderate to strong southwesterly shear associated with a large upper-level trough over the southwestern Atlantic.