The U.S. Virgin Islands now has seen eight COVID-19 fatalities according to the latest update from the Health Department. The new fatality was on St. Thomas. The previous fatality, the seventh, was reported July 21, also on St. Thomas. No further details on the new fatality were provided.
St. Thomas and St. Croix have seen four official fatalities each. St. John has been spared any fatalities thus far. A ninth person, a UVI employee, died in a stateside hospital a few days after leaving the territory and is not counted in the official figures due to dying outside the territory.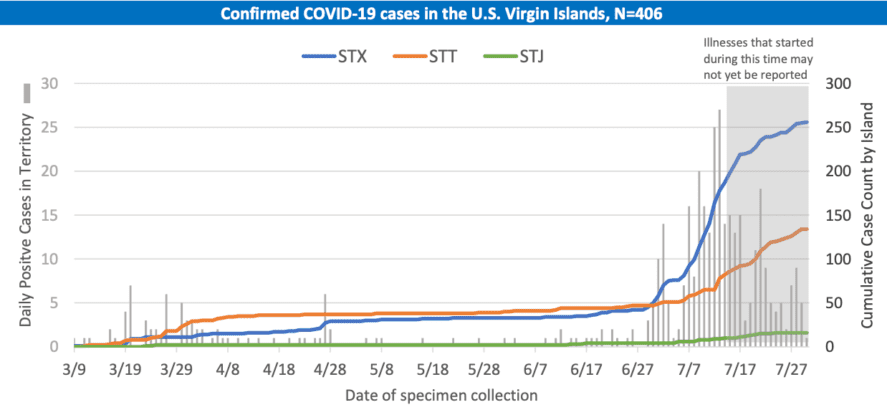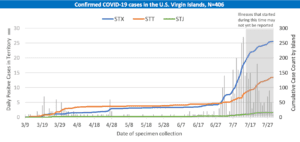 As of July 30, 9,193 Virgin Islanders had been tested, or nearly 10 percent of the total population. Of those, 406 tested positive and 8,775 negative, with 12 pending tests.
St. Croix has fared worse, with 256 confirmed positive cases, partially fed by a large outbreak at the Limetree Bay Refinery facility on the South Shore.