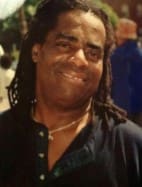 Warren A. Taylor, 70, departed this life on July 7, in Washington, D.C., after a long struggle with several health challenges.
Born and raised on St. Thomas, Warren attended Charlotte Amalie High School, joined the Army, and garnered a Purple Heart and a Medal of Commendation. He was employed at the V.I. Department of Public Works before getting married and moving stateside.
Warren honed the electrical skills his father taught him and turned them into a 35-year career with the federal government in Washington, D.C. He was a loving husband, father, son, uncle and friend, and he will never be forgotten by those who knew and loved him.
He is survived by his wife of 38 years, Sharon Adams-Taylor; his daughters: Aja and Ife Taylor; brothers: Roy Stephens, Lloyd Stephens (Leona), Louis Taylor Jr. (Michele); maternal brothers: Raymond Quattlebaum, Richard Quattlebaum, Kenny Quattlebaum and Floyd Quattlebaum; sisters: Geraldine George (Max) and Denise Quattlebaum; and a host of nieces, nephews and lifelong friends.
Funeral services will be held in the chapel at Turnbull Funeral home on Thursday, July 30. The viewing will be at 9 a.m. followed by a funeral service at 10 a.m. Interment will be at Eastern Cemetery, Smith Bay.