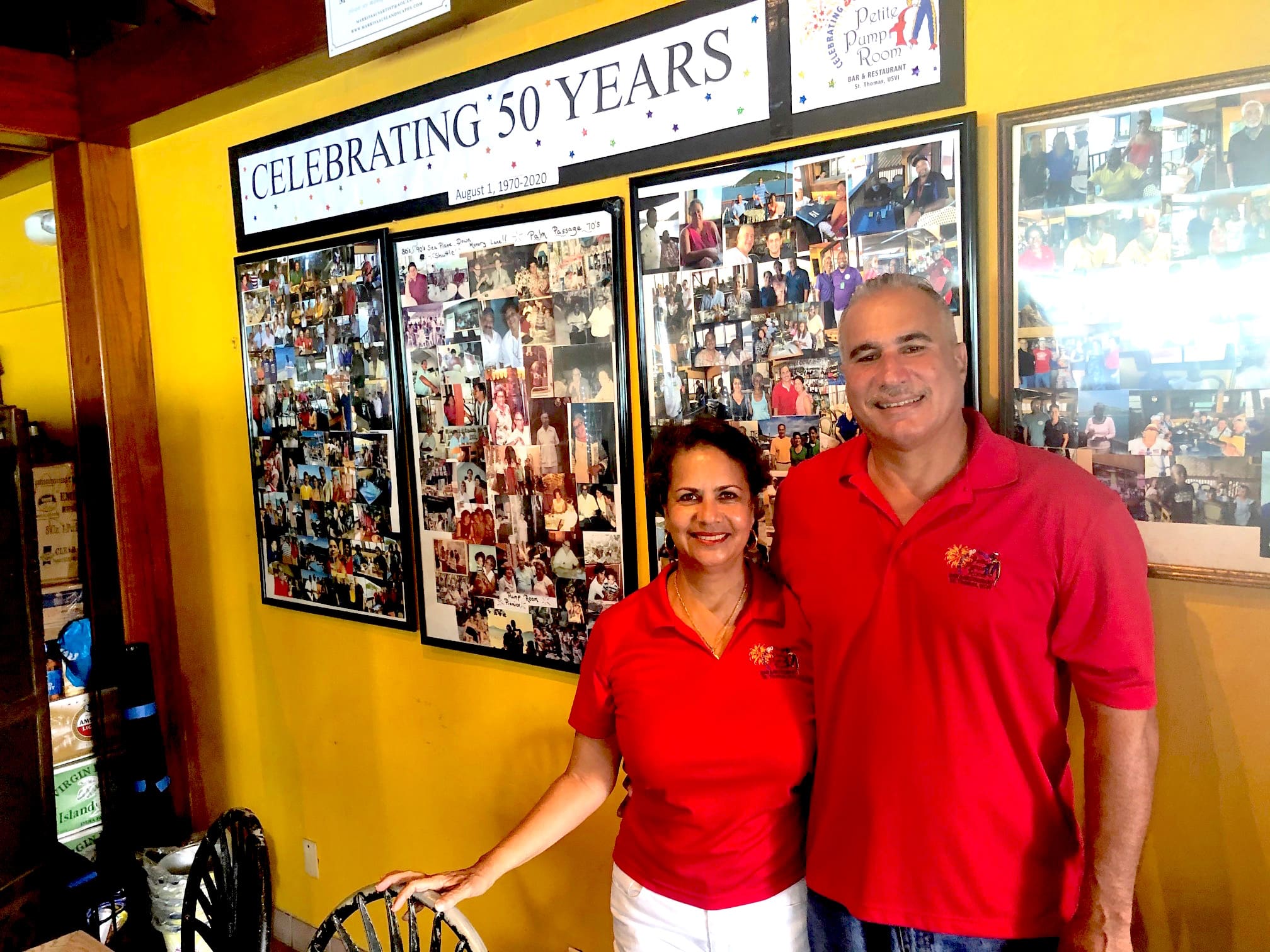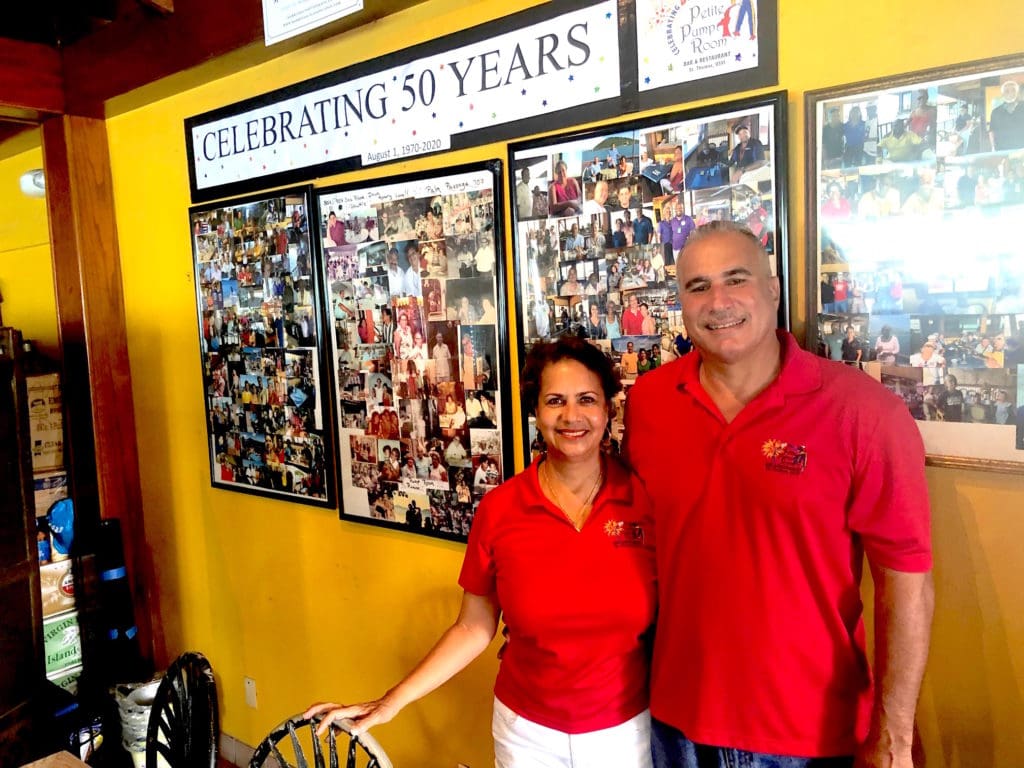 In 1970 Melvin H. Evans was sworn into office as the first elected governor of the U.S. Virgin Islands. That same year, Anna and Douglas Watson acquired Petite Pump Room, a quaint al fresco eatery in Palm Passage in the historic district of downtown Charlotte Amalie. From then until now, operating a restaurant in the spirit of true island camaraderie has been a tradition for the Watson family.
A peek into history books reveals Petite Pump Room was originally established in the 1960s by the owners of the iconic Pump Room in Chicago; hence the distinctive name.
When the Watsons took over Petite Pump Room, the unusual moniker remained, as did the courtyard-style setting with its umbrella-topped tables. Locals and travelers gathered regularly to enjoy local food, American fare and specialty cocktails of that era including the Cuba Libre, Grasshopper, Singapore Sling and Tom Collins.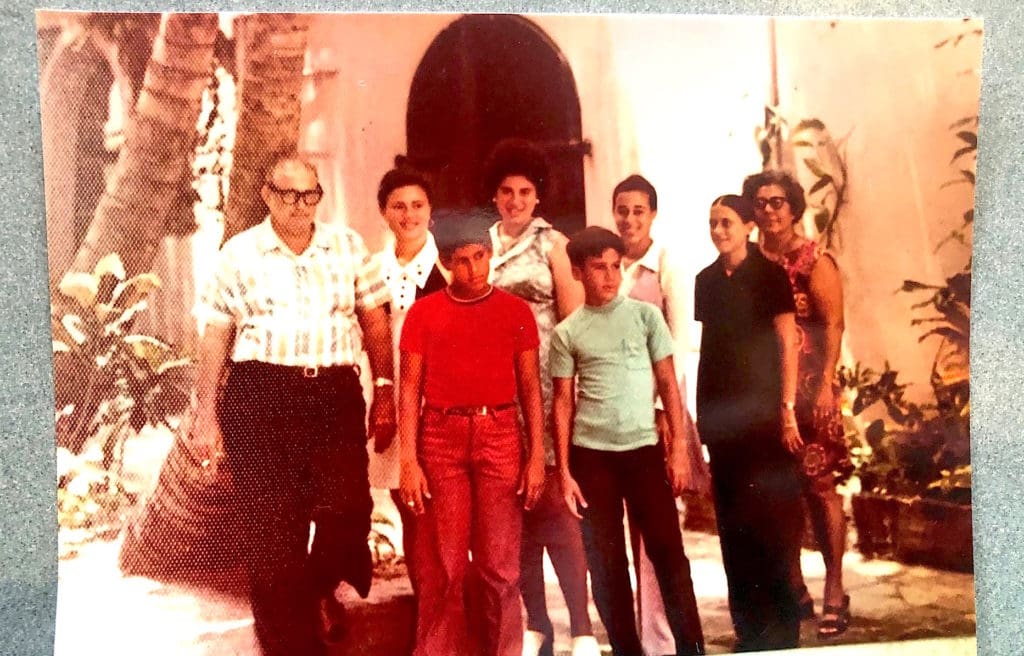 Day-to-day operations became a family affair, with the youngsters – Susan, Margaret, Thelma, Barbara, John Jr. and Michael – pitching in to keep things running smoothly. Annual Christmas parties became legendary, with patrons enjoying Anna's special eggnog 'n brandy while singing both traditional and calypso versions of holiday carols.
Eventually, the children began pursuing other interests and professions – except for their son, Michael. He has remained on the scene through every transition, including relocations to Government Hill and then dockside, next to the seaplane, in 1982.
A dozen years later, on February 14, 1994, Petite Pump Room bar and restaurant made a major move to the second level of the Edward Wilmoth Blyden IV Ferry Terminal.
"Today, we are proud and very humbled to be able to say Petite Pump Room is the oldest restaurant on St. Thomas," said Michael Watson. As the proprietor of the landmark waterfront eatery, running the restaurant has been his life's work.
"I want to say thank you to our many loyal customers for supporting us," he said, adding, "I have to mention Mr. and Mrs. Wilbur Lewis and also Marilyn Stapleton. They have been with us since the beginning."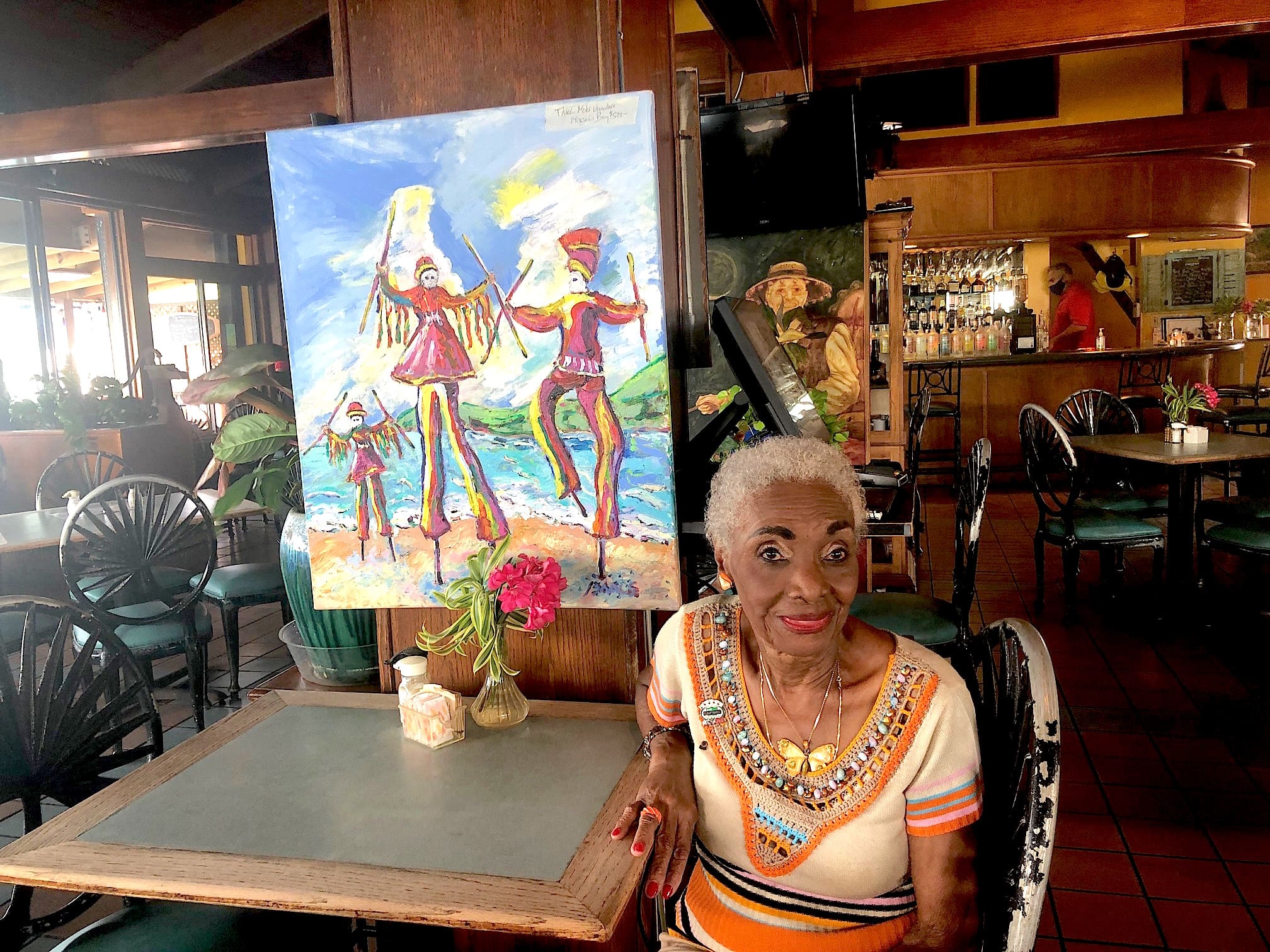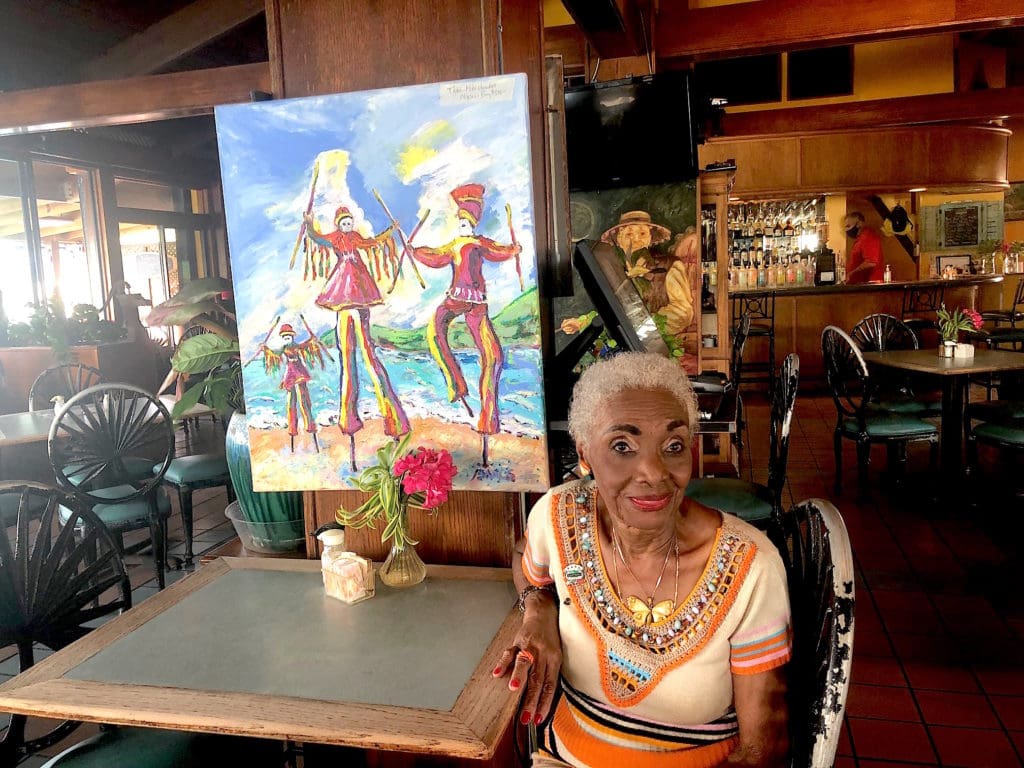 With a thoughtful smile, he added, "Except for going to school, this is what I have always done. I remember one of my earliest jobs as a kid was keeping all the umbrellas and tables clean. That was back in the day in the downtown location."
He now runs the spacious multiroom enterprise offering panoramic views of Charlotte Amalie Harbor and Hassel Island. In addition to the main dining area and a welcoming bar, two open-air dining decks provide the perfect setting for a Caribbean dining experience. Favorite dishes include kallaloo, fried snapper with creole sauce and pigtail souse.
Adding to the tropical ambiance, the restaurant plays a mix of calypso and reggae music on the sound system and displays original Caribbean artwork by Mark Isaacs.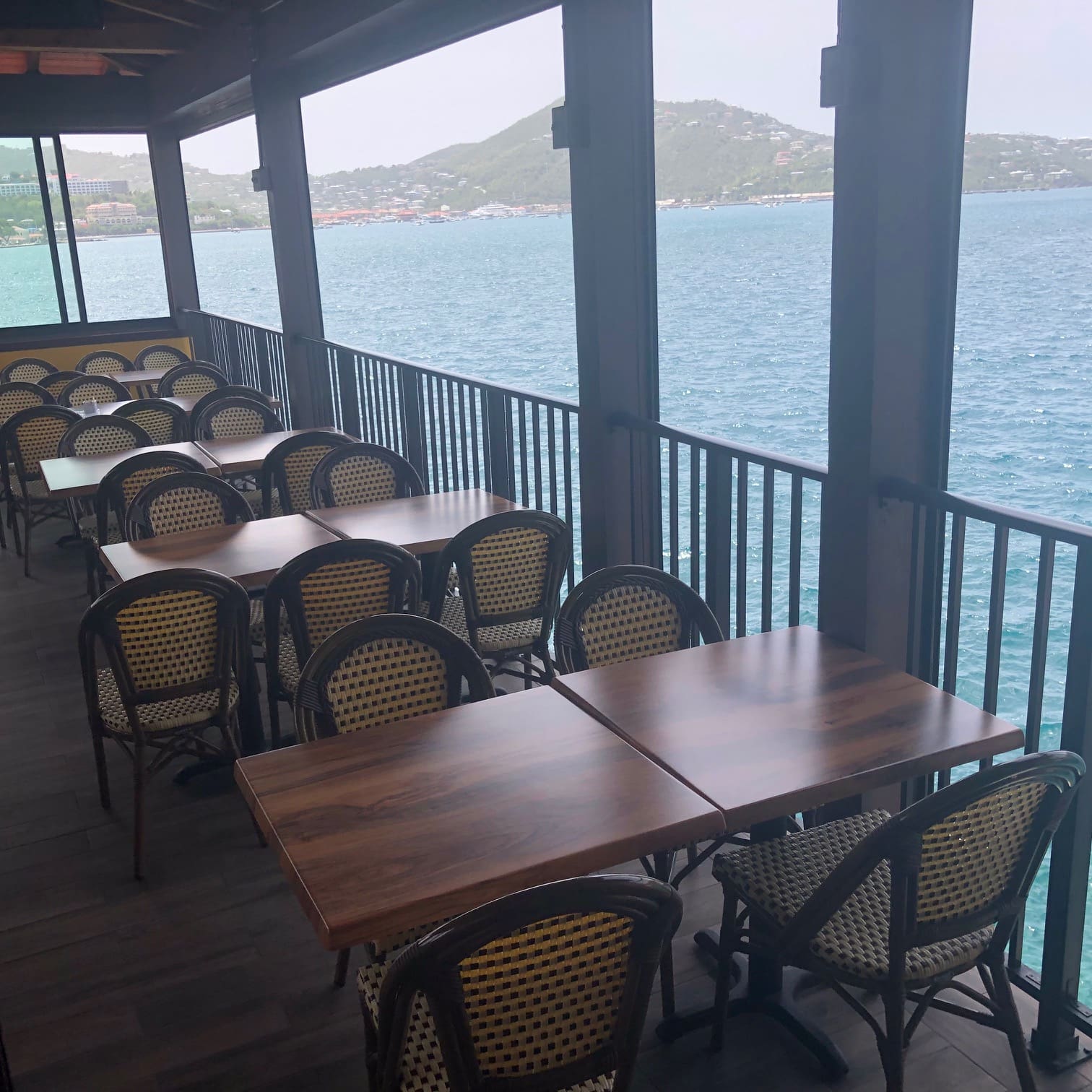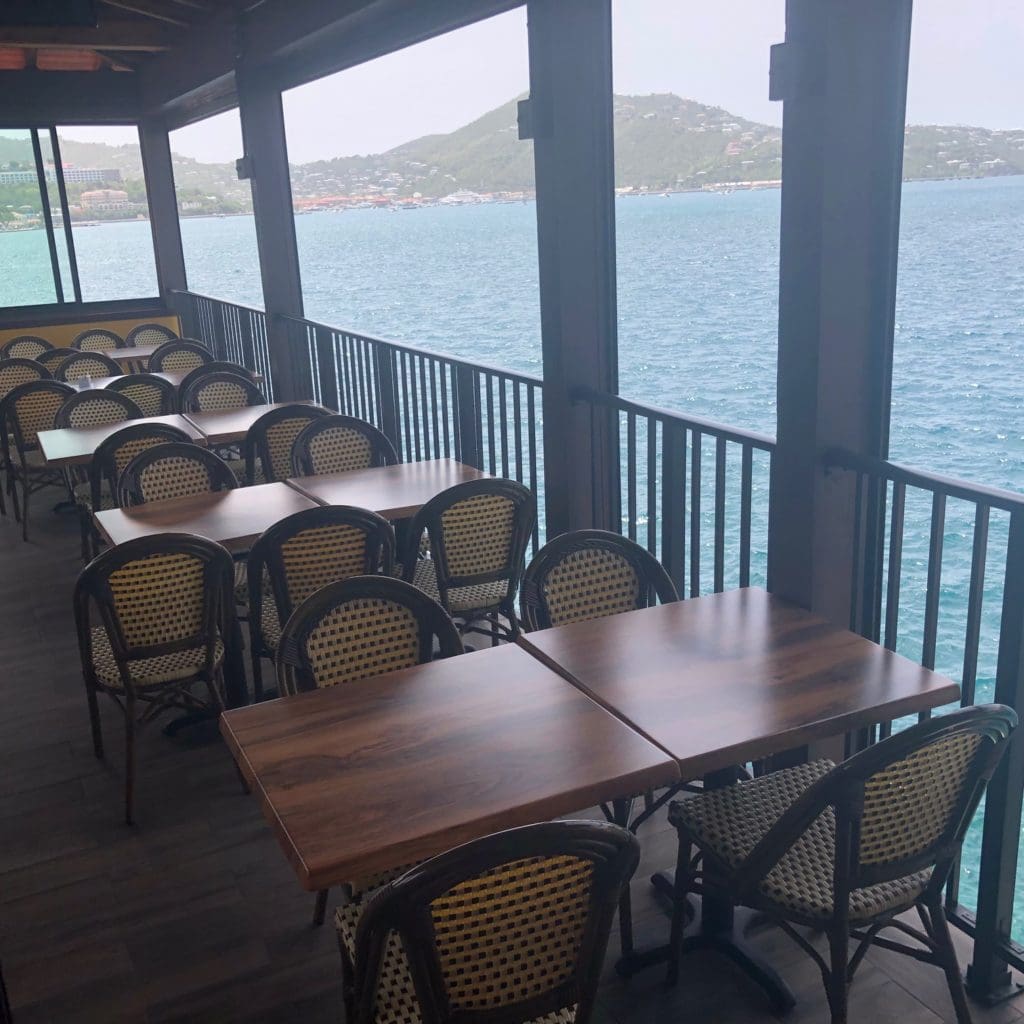 On Saturday, Aug. 1 – along with wife, Judy, and son, Michael Jr. – Watson is preparing to celebrate a half-century of consistent family-run ownership. The official theme for the day will be: "Cheers to 50 Years."
Although COVID-19 derailed plans for a massive blowout, Judy remained upbeat when discussing the scaled-down version of anniversary festivities. "We are going to feature cocktails and food specials from olden days," she said. "Specials will continue through the first two weeks in August. Additionally, while supplies last, guests purchasing a meal get a free Coors Light, Heineken or Carib beer."
Other offers include Pusser's painkillers, regularly $8, priced at $4 each. As an added bonus, each painkiller will come with a souvenir cup.
"We want our customers to play Petite Pump Room trivia when they come to see us," said Judy. "Our trivia box will be filled with questions about the restaurant. Give us the right answer and you'll win a free drink or prize."
A tribute to the proprietors and loyal patrons is reflected in a massive photo display in the main dining area. Customers can check out dozens of images dating back to the early days of Petite Pump Room.
Commemorative T-shirts, koozies, cups and rash guards will be available for sale in a variety of colors.
Petite Pump Room serves breakfast and lunch Monday through Saturday from 8 a.m. to 4:30 p.m.
For additional information, visit petitepumproom.com, follow them on Facebook or call 340-776-2976.