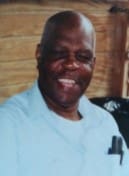 Lionel A. Hermon, also known as "Nard," died on July 11, in New York, N.Y.
Lionel was born Feb. 25, 1925, to Estella Gibbs and Leslie Hermon.
He was preceded in death by his sisters: Evelyn Hermon Brathwaite, and Ilva, Lillian and Una Hermon.
Lionel is survived by his daughters: Monique Hermon-Perkins, Dina and Danette Hermon; son, Delvin Lionel Hermon; godchildren: Irene Goodings and Michelle Hermon Nicks; grandchildren: Shanee, Shawon and Shamoi Whyte; great-grandchildren: Aequosae, Shemalarlia and Aequshae Pennyfeather; nephews: Kenneth Hermon Sr., Franklin Brathwaite Sr., Roy Mercer, James Martin Sr. and Edward Brathwaite; nieces: Almira Smith, Olivine, Corine and Nytha Brathwaite, Zandra A. Ritter, Alicia Brathwaite-Jennings, Linda Gerard and Edith Joshua (loving caretaker, N.Y.); and a host of family, friends and loved ones too numerous to mention.
The viewing will take place from 9 a.m. to 10 a.m. Friday, Aug. 1, at the Lutheran Church of the Reformation, Anna's Retreat, St. Thomas. The celebration of life will commence at 10 a.m., also at Lutheran Church of the Reformation. Interment will take place at the family's Coki Point burial ground.
Due to the COVID-19 pandemic and the resulting public health mandates, masks or facial coverings must be worn at all times.