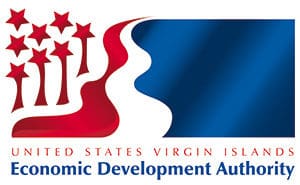 The Virgin Islands Economic Development Authority (VIEDA) has announced modified hours for its offices in the St. Thomas-St. John and St. Croix districts. In light of the increased COVID-19 cases, most of the VIEDA's staff will continue to work remotely to serve the Virgin Islands community while it continues to promote opportunities for economic growth, job creation and wealth generation for the territory.
VIEDA offices in both districts will be in operation from 8 a.m. to 4 p.m. daily. This modified schedule will remain in effect until Friday, July 31, and is subject to change as the Authority monitors the pandemic for any new developments, according to Wayne L. Biggs Jr., acting chief executive officer.
"Our top priority continues to be the health and safety of our staff and the people of this territory during this pandemic," said Biggs Jr. "We appreciate our customers cooperating with us during this challenging time, and we encourage the public to stay vigilant in adhering to the governor's executive orders and the guidelines of our national and local healthcare professionals," said Biggs.
Customers in need of VIEDA's assistance can utilize any of the following options for services and information from the Virgin Islands Economic Development Commission (VIEDC), the Enterprise Zone Commission (EZC), the Economic Development Bank (EDB) or the Virgin Islands Economic Development Park Corporation (EDPC):