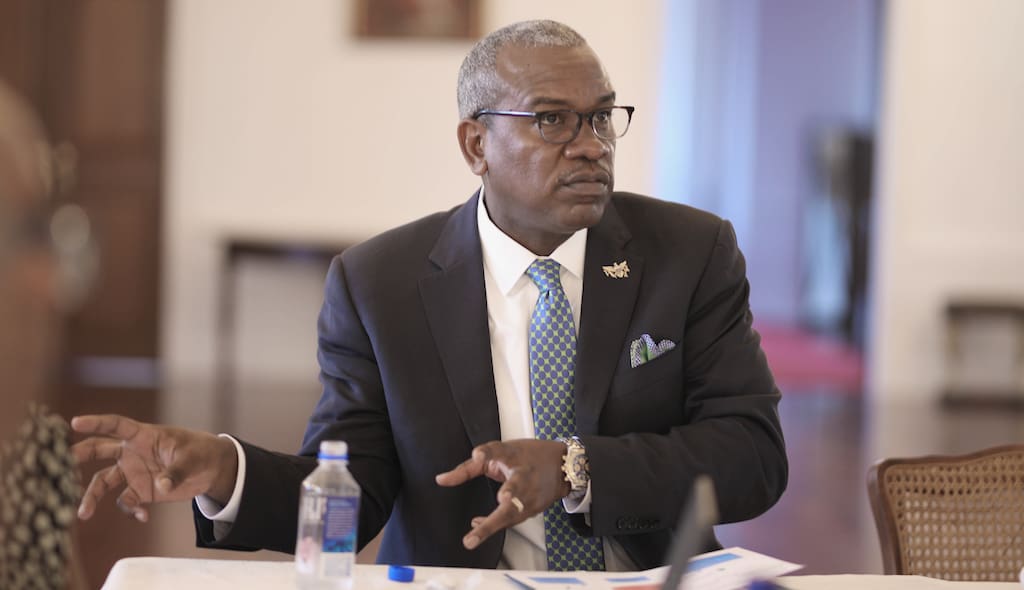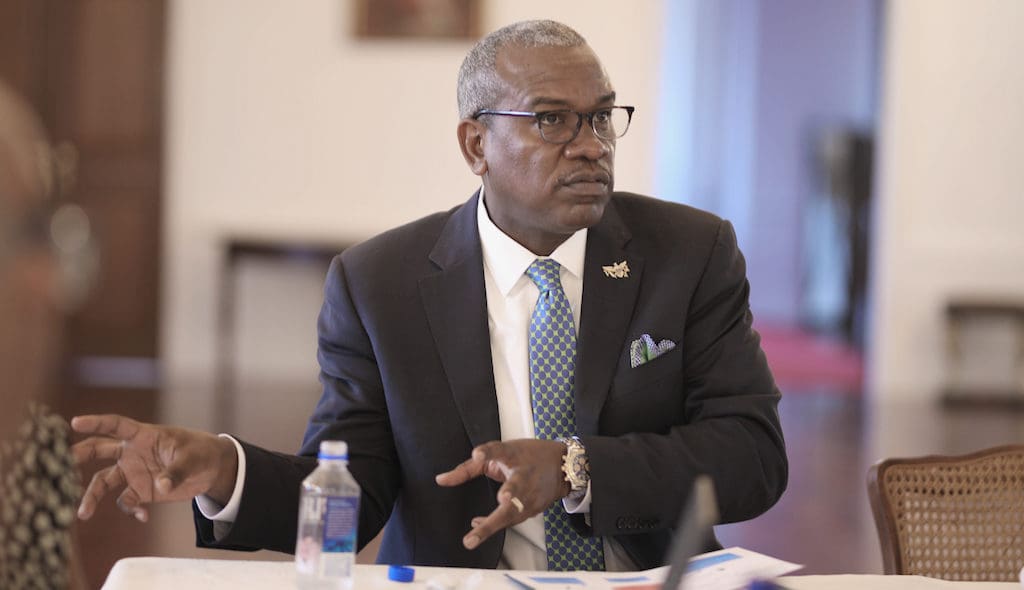 Just when it looked like the Virgin Islands economy was on track for a comeback following the double blow of hurricanes Irma and Maria in September 2017, the territory, like the rest of the world, was hit by COVID-19.
"It's a colossal setback," Gov. Albert Bryan Jr. said in a recent interview with the Source. A delayed Tax Day just passed on July 15, he noted, with the Government of the Virgin Islands facing a certain shortfall. At a press conference on Monday, he was blunt in his assessment: "Our government has been operating on fumes the last few months and we are facing an extremely austere budget for fiscal year 2021."
While that's enough to keep any leader up at night, Bryan is confident that when the pandemic eases, the territory will be poised for a comeback as the government eyes several ongoing initiatives to diversify the economy, though still with an emphasis on the islands' lifeblood: tourism.
The industry has long been dependent on cruise ships to help fuel the V.I. economy, and while the Centers for Disease Control and Prevention has extended its no-cruise order for all cruise lines operating in U.S. waters through Sept. 30, Bryan is certain the sector "is going to come roaring back."
"Everybody got cruise credits for next year," he noted, and based on the influx of tourists as the territory entered its "Open Doors" phase on June 1, "everybody is needing a vacation." He also takes comfort in the fact that "50 to 75 percent of cruisers are repeat customers," and that they will indeed return.
While the Virgin Islands does not have the hotel capacity to become a home-porting hub for cruise lines, as Barbados is pursuing, Bryan said his administration is seeking their business through Economic Development Commission programs.
"We reached out to cruise lines and said a good way to become a U.S. entity is to register in the Virgin Islands" and receive generous tax subsidies not available on the mainland, Bryan said. Those benefits can include a reduction of up to 90 percent of personal and corporate income taxes and up to a 100 percent exemption on excise, business property and gross receipt taxes, according to the Economic Development Authority, the semi-autonomous government organization that oversees the EDC.
While all ship traffic – cruises and commercial – has slowed dramatically during the pandemic since many sectors of the economy were forced to shut down, in normal times half of all traffic through the Caribbean stops in St. Thomas or St. Croix, said Bryan, and the government is seeking to enhance that business. "That's why we're expanding at Addelita Cancryn," said Bryan, referring to the project to replace the waterfront St. Thomas school, damaged beyond repair in Hurricane Irma, with the expansion of neighboring port facilities as part of a 20-year plan for Crown Bay and Sub Base, announced in 2019, to become a logistics and transshipment point for cargo.
But perhaps the biggest revelation to come out of the pandemic is the economic contribution of the charter boat industry, said Bryan.
"The marine charter industry is doing extremely well" as its long-preferred destination, the neighboring British Virgin Islands, remains closed to visitors due to COVID-19, the governor said. "For the first time we're seeing Frederiksted now has boats moored," with local excursions to nearby Buck Island growing in popularity, he said, though the National Park Service recently placed restrictions on mooring and anchoring there for maintenance and repairs. On St. Thomas, charter operators have replaced BVI tours with trips to Inner and Outer Brass as well as Santa Maria Bay, all nearby trips but still worlds away in terms of their natural offerings.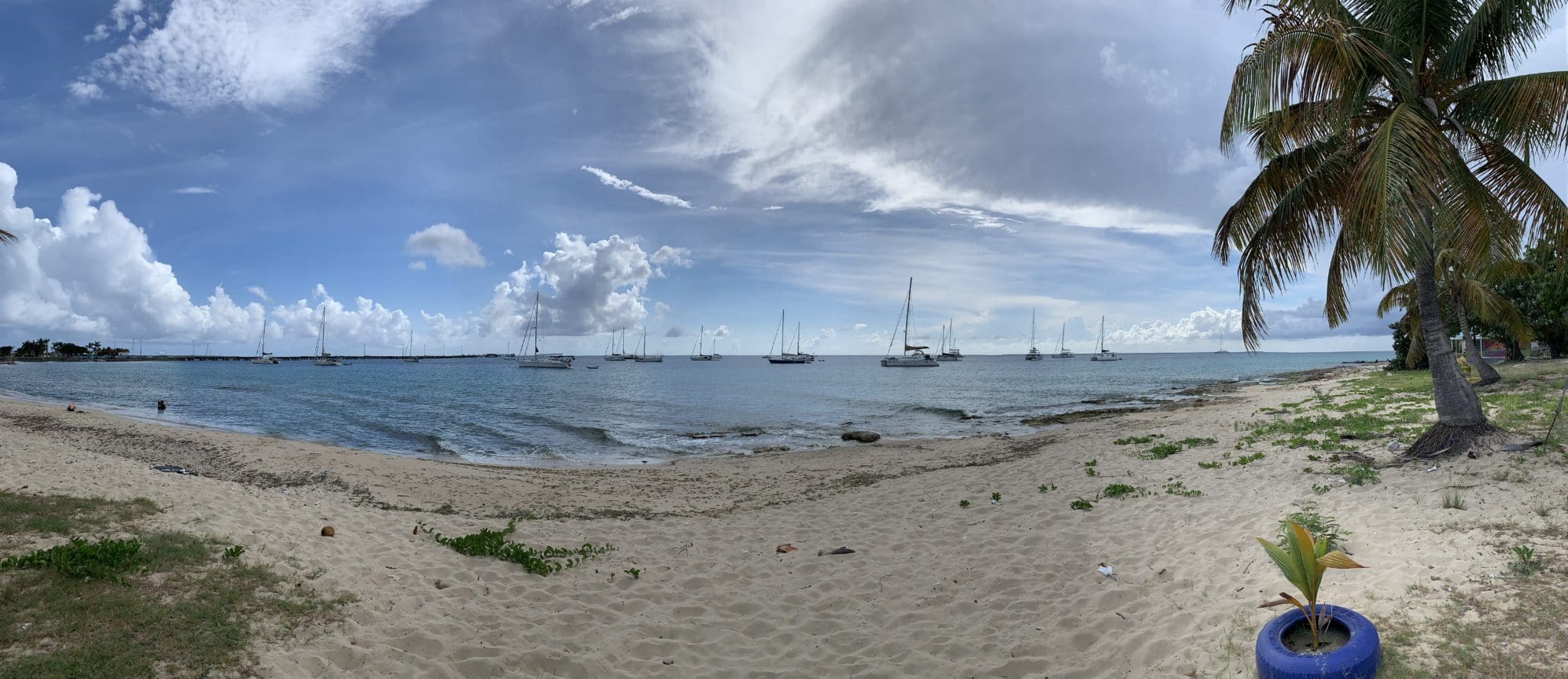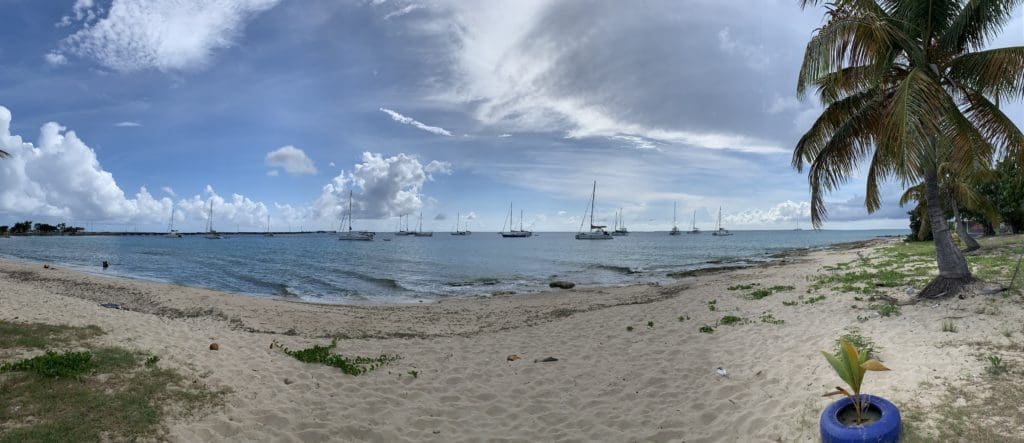 "That's huge. We've been pounding that," said Bryan.
While the marine industry is not without controversy – there has been strong public opposition to some projects due to concerns about environmental degradation to the territory's communities and bays, as well as gentrification by yacht clubs – Bryan is full bore ahead.
His administration is pursuing a districtwide strategy that "strongly supports" a 144-slip marina in Coral Bay, St. John, by Summer's End Group LLC, businesses such as Cowgirl Bebop, a floating restaurant and lounge seeking permits to operate near Mingo Cay off St. John, as well as a $1 million mooring expansion project in concert with Capt. Oriel Blake and the nonprofit Virgin Islands Professional Charter Association (VIPCA) that she heads, Bryan said.
"All these things give tourists more things to do" and keep their dollars here in the territory, said Bryan.
Beyond tourism, the 2017 hurricanes have ensured that "construction is going to be a major player for the next 10 years," spurred by federal disaster assistance, as schools, airports and hospitals are rebuilt or refurbished, Bryan said. Other initiatives include programs such as hemp farming, recently approved by the U.S. Department of Agriculture; cannabis production, although that legislation is "languishing in the Senate;" and even personal protection equipment, or PPE, manufacturing.
The governor also hopes to lure more distillers, with "major tax changes by September to attract EDC companies," he said. According to the V.I. Bureau of Economic Research, the sector is "the next most important" to tourism and the storage and shipping of petroleum products by Limetree Bay Terminals, with rum production on St. Croix virtually doubling from 2018 to 2019. The industry earns the USVI hundreds of millions of dollars each year as federal excise taxes on rum sold or imported into the U.S. are transferred, or "covered over," to the territory.
Bryan also is keen to restore horse racing and "racinos" in the territory – "a great tradition here," he said – though the industry currently is mired in a legal battle after the government entered into a contract with VIGL Operations in 2016 to develop two state-of-the-art tracks. The deal authorized VIGL to operate slot machines on St. Thomas, which Southland Gaming said contravened its contract to operate video lottery terminals in the district. Bryan said he remains hopeful the government will keep the VIGL contract and reach a settlement with Southland, "to keep everybody happy."
The reality is that "Congress is responding well" to the needs of the Virgin Islands during the pandemic, he said, with the territory hoping to receive a third stimulus package that includes another round of stimulus checks, forgiveness of $300 million in Community Disaster Loans and funding for schools, among other measures.
"Yeah, the government will be able to pay its bills," he said, but the focus must also be on businesses, big and small, that fuel the economy and keep Virgin Islanders gainfully employed.