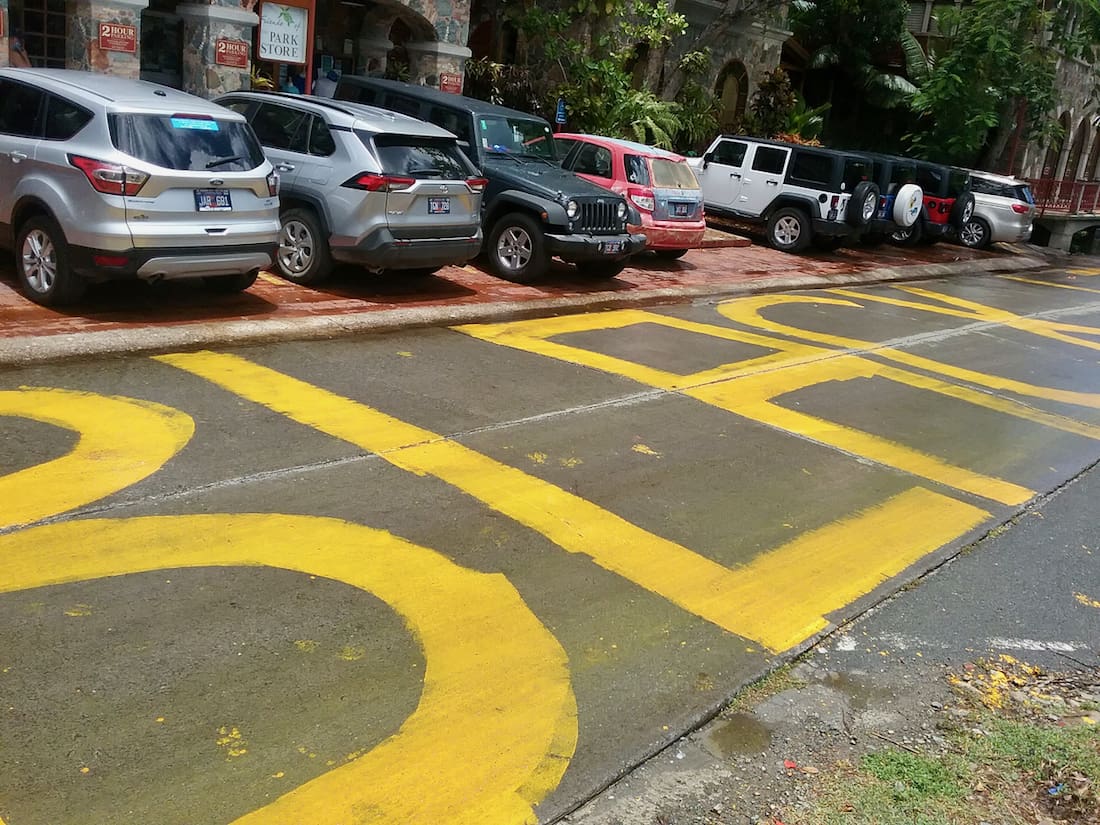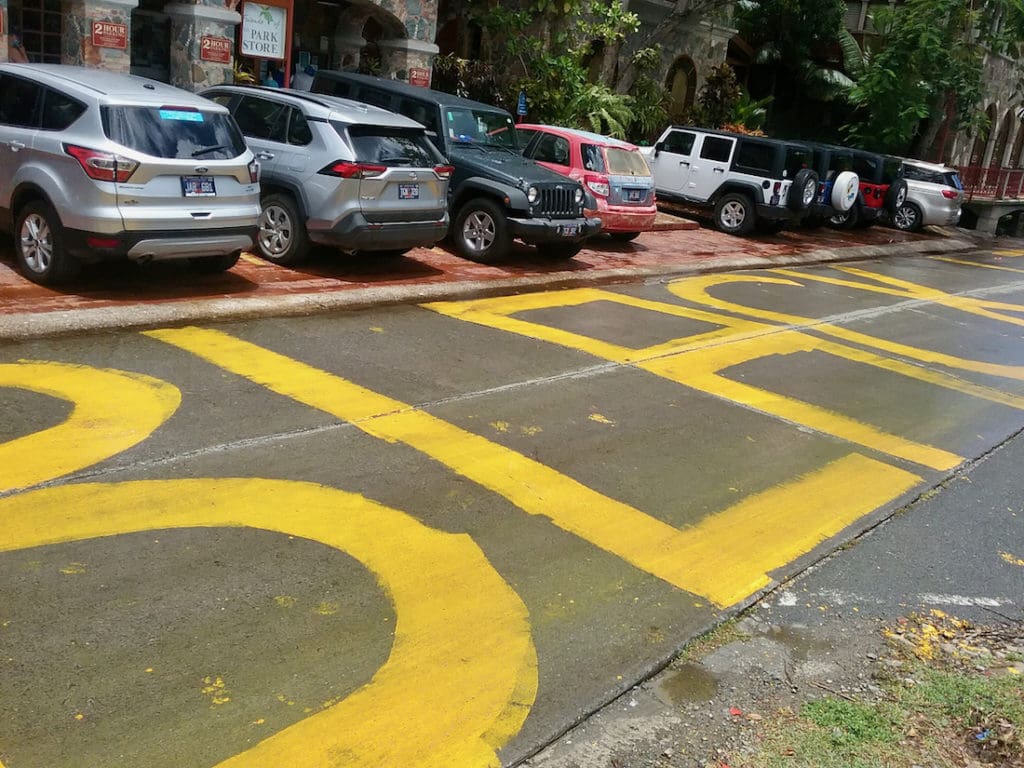 A painted yellow graphic mural declaring "Black Lives Matter" appeared overnight in Cruz Bay. Monday morning motorists, taxi tours and visitors on foot traversed the graphic with letters spanning the roadway from curb to curb, leading to the Lind Point Overlook and the Virgin Islands National Park.
By 9 a.m. Monday, enough vehicles had passed through the area, leaving a yellow smudge a few feet past the mural.
Murals bearing the same slogan first appeared in Washington, D.C. in June during public protests over the police killing of an unarmed black man, George Floyd on May 25 in Minnesota. Since then, Black Lives Matter murals have sprung up in Oakland, Sacramento and Hollywood, California; Seattle, Cincinnati, Pittsburg, Dallas, New York, and Spartanburg, South Carolina.
Some of the murals have been defaced since then, including one in Cincinnati and one painted by New York Mayor Bill de Blasio and activist Al Sharpton outside of Trump Tower.